< Back to News & Insights
Seller Concessions & Homebuying Success
November 7, 2016 — 2 min read
Seller Concessions are Valuable for Homebuying Success
Home buying is one of the largest financial investments your clients will make. There are many costs incorporated in the purchase of a new home, including but not limited to,
closing costs
, title insurance, associated fees, etc. Pacific Residential Mortgage discloses all fees incurred in the transaction upfront to your client. This allows the borrower to weigh the price of the home and decide if they'd like to request seller concessions.
What are Seller Concessions?
Seller concessions (also known as seller credits, seller assist, seller contributions) are a formal arrangement between the buyer and seller where a home seller agrees to pay some, or all, of a buyer's closing costs at the time of settlement. The purchase agreement contains the contributions and can be a tremendous benefit to a buyers' ability to afford a home.
How much can Buyers Receive?
There are limitations to how much a seller is allowed to pay, and the amount can vary anywhere from 3-9% of the purchase price or the home's appraised value (whichever is lower). The specific amount depends on the type of mortgage, how the property will be occupied, and how much the buyer borrows from the lender. Make sure your clients call me early in the process so that I can show them how much their closing costs will be, and how much the seller can contribute towards the closing. Concession limits expressed as a percentage of the sales price or appraised value based on
loan-to-value (LTV)
ratios:
Conventional Loans

LTV 90% or higher = 3%

LTV 75.01% to 90% = 6%

LTV 75% or less = 9%

Investment Property = 2%

FHA

All LTV = 6%

USDA

All LTV = 6%

VA Loans

All LTV = 4%

Jumbo Loans

All LTV = 3% - 9% (contact us for specific details)
Buyers can use contributions from the seller to pay for closing costs and prepaid items. Costs such as property taxes, insurance, and interest. The seller contribution cannot exceed the actual costs that the buyer incurs. This prevents the buyer from receiving cash back at closing.
If you have questions about seller concessions or have clients looking to get pre-approved for a home loan, don't hesitate to contact PRM today!
Categories
Archives
Recent Posts
Getting started >
You bring the dream. We'll bring the diagram.
There's a financing solution for just about every situation.
Let's go get it

What our clients say >
I felt like I was treated like family, great communication and helping me with any questions I had.
Testimonials

Getting started >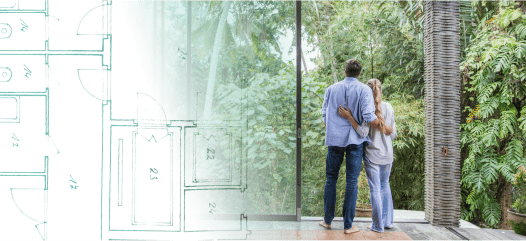 You bring the dream. We'll bring the diagram.
There's a financing solution for just about every situation.
Get started

Find an advisor >
Where does your sun shine? Find your local advisor.
Enter your city or state to see advisors near you.
Find advisor

Careers at PacRes>
We're growing. Grow with us.
Careers at PacRes reward excellence in mortgage banking.
Build a better tomorrow