< Back to News & Insights
Your Guide to Second-Home Mortgages
Melair Holterhoff Martinez, CMA,
Sr. Mortgage Advisor
August 16, 2021 — 4 min read
A lot of us dream about buying a breezy cottage on the beach or a cozy cabin in the mountains, but what does it take to turn that dream into a reality? Whether you're considering a vacation retreat or an investment property, buying a second home can be a smart choice for those who qualify. Let's take a look at how qualifying for a second-home mortgage might look a little different from your first homebuying journey.
Qualifications
Applying for a second-home mortgage is nearly identical to the process you went through to get your primary home. The major difference is in the qualification standards. Generally, second-home mortgage requirements
can be less flexible
than they are for primary residences. If you're in the position to buy a second home, these requirements may still be easy to meet, especially with the expert guidance of your Mortgage Advisor at the ready. Let's take a closer look at what you should expect.
Debt-to-Income Ratio & Credit Score
Most lenders have a 45% maximum allowable
debt-to-income (DTI) ratio
for second-home mortgages. With this in mind, buying a second property typically makes the most sense after you've paid-down your first home and aren't carrying any other large loan debts. If you're worried that your DTI lands a little above 45%, making a larger down payment--or having a higher credit score--may offset that and help you qualify. Credit score requirements are also higher when you apply for a second-home mortgage. Lenders like to see a minimum credit score around 680, which is about 40 points higher than what's typically needed for a conventional loan on a primary residence.
Down Payment
When financing a primary residence, there are many loan products available that allow you to pay a very small down payment. Some even allow for 0% down. This isn't the case for second homes. Lenders often require at least 10% down on a second-home purchase. The good news is that a larger down payment often ensures that your
interest rates stay low
er
, making your second-home purchase more affordable in the long run.
Vacation Homes vs. Investment Properties
When purchasing a second property, it's important to make a distinction between
vacation homes and investment properties
. Lending requirements are often more flexible for vacation homes, while the qualification standards for investment properties tend to be stricter. Let's break down these key differences between requirements for investment properties and vacation homes.
Vacation Homes
A vacation home is meant for your own personal use and enjoyment. This can be anything from a private getaway in your favorite vacation locale to a second home closer to family or a condo in a city that you often travel to for work. Loan requirements for vacation homes include:
10% minimum down payment
1-unit properties only
You may or may not be able to rent out this property--make sure to mention this to your Mortgage Advisor if you plan to generate income by renting your vacation property
Investment Property
Investment properties allow you to generate income from renting out the home. You can live or vacation in an investment property, but if you're renting it to others, your mortgage qualifications are going to differ. Compared to vacation homes, mortgages for investment properties include these characteristics:
Benefits of Purchasing a Second Property
Buying a second property can be a great way to improve your quality of life, either by providing a passive source of income or providing your family with a place to relax and make memories together. When you buy a vacation home, you get a retreat from everyday life, allowing you to be closer to the places and activities you enjoy most. Investment properties help you build wealth, creating financial stability for the years ahead. Keep these possibilities in mind as you explore whether buying a second property is right for you. Are you dreaming about that perfect vacation home or want to find a way to build long-term wealth?
Get in touch
with one of our Mortgage Advisors today to take the first step on your (second) homebuying journey.
Categories
Archives
Recent Posts
Getting started >
You bring the dream. We'll bring the diagram.
There's a financing solution for just about every situation.
Let's go get it

What our clients say >
I felt like I was treated like family, great communication and helping me with any questions I had.
Testimonials

Getting started >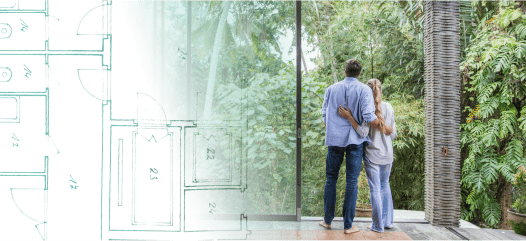 You bring the dream. We'll bring the diagram.
There's a financing solution for just about every situation.
Get started

Find an advisor >
Where does your sun shine? Find your local advisor.
Enter your city or state to see advisors near you.
Find advisor

Careers at PacRes>
We're growing. Grow with us.
Careers at PacRes reward excellence in mortgage banking.
Build a better tomorrow