< Back to News & Insights
How to Master Second-Hand Shopping
November 1, 2019 — 4 min read
We all know just how pricey the holiday season can be. From plane tickets to presents, November and December definitely aren't easy on the piggy bank. Enter second-hand shopping. Not only is it better for the environment, but buying used products could also save you
a ton of money
long-term. Now, we aren't saying you should
only
buy used products as holiday presents, but if you're shopping for extra decorations or maybe a comfy new sweater for the winter, thrift stores are where you want to be. While there's no guarantee that you'll find amazing items every time you thrift, there are a few tips and tricks that increase your chances.
Be Prepared to Leave
There are few things worse than shopping for hours, taking the time try clothes on, and realizing you hate everything you picked out. But this defeat shouldn't be an excuse to leave with something. If you don't love it, leave it on the rack. Not every store will be a winner. You should also be wary of buying because it's cheap. In most cases, the things you find at thrift stores will be marked down significantly from regular store prices.
Know your budget and your goal.
If you go looking for a new vase to display in your living room, stay away from the coat section. It's easy to get distracted and end up spending money on items you don't need.
Know Your Style
Nobody knows you like... you. Have a game plan before you walk in with at least some idea of what you're looking for. If you don't need anything in particular, then sure, go wild! But don't try to convince yourself that you should redesign your whole living room based on a lamp you found on aisle 15 at Goodwill. If you're a natural wanderer from your goal, take pictures of your closet to remind yourself of what you already have and what you need. If you're looking for furniture or home accessories, take a picture of the room/space that the new item could live in. It'll be easier to judge space and color coordination with a physical reminder.
Know Where to Shop
There's a big difference between resale shops, consignment shops, etc.
Thrift shops
will require a little bit of digging and searching, but they are notorious for their cheap finds. Goodwill, Savers, and Salvation Army are just a few of the many options you have when it comes to thrift stores.
Resale shops
, such as Buffalo Exchange, Plato's Closet, and Daisy Exchange, have buyers that will sort and accept specific styles of clothing. You're more likely to pay a higher price for items from shops like this. However, the items will usually have a little less wear-and-tear.
Consignment shops
payout after items have been sold, so they are the pickiest of the stores listed when it comes to accepting used goods. You can still find decently priced items in a consignment shop, but you will pay for the quality.
Thrift in Small Towns
Small town stores often don't have enough local donations coming into stock their shelves, so they end up receiving big-city surplus from other stores. If you live in a bigger city and your stores seem to have slimmer pickings, check out smaller towns nearby. You might be pleasantly surprised at what you can find! (Also--fewer shoppers. Score!)
Shop in the Off-Season
Just like regular stores, you can find the best deals during the off-season. This means that January might be the best time to find the perfect fall sweater. Mid-summer will have amazing bargains on Christmas gear. You always have to think ahead when second-hand shopping.
Inspect Your Finds
Quite possibly one of the most important parts of second-hand shopping is having a good eye for items with potential versus items that just won't work. Most stores are final sale, so you can't return broken items later on down the road.
Making the change to second-hand shopping can be easy. The decision to buy a house is bigger. We're here to be your guide through it all!
Contact us today for more information.
Categories
Archives
Recent Posts
Getting started >
You bring the dream. We'll bring the diagram.
There's a financing solution for just about every situation.
Let's go get it

What our clients say >
I felt like I was treated like family, great communication and helping me with any questions I had.
Testimonials

Getting started >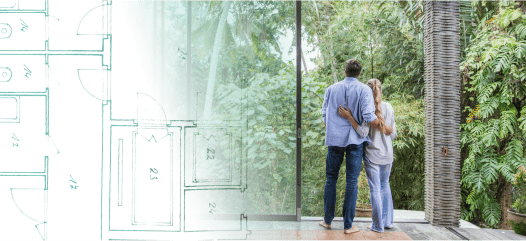 You bring the dream. We'll bring the diagram.
There's a financing solution for just about every situation.
Get started

Find an advisor >
Where does your sun shine? Find your local advisor.
Enter your city or state to see advisors near you.
Find advisor

Careers at PacRes>
We're growing. Grow with us.
Careers at PacRes reward excellence in mortgage banking.
Build a better tomorrow