< Back to News & Insights
Risks of Waiving a Home Inspection
June 27, 2016 — 2 min read
In a competitive market where homes have multiple bids, home buyers wanting to sweeten their deal can be tempted to cut certain contingencies in order to make their offer stand out to the seller. However, the risks of waiving a home inspection contingency could be more devastating to the buyer than just losing the home to another bidder.
What is a Home Inspection Contingency?
A Home Inspection Contingency permits a buyer to enlist a home inspector to look over the home for damages before the deal closes. On the chance that real issues are found in the home, the purchaser has the privilege to negotiate with the seller for repairs or retreat from the deal totally. If a buyer opts out of the home inspection, sellers may be drawn to this offer because they can sell the home "as is" and they are not responsible for issues that aren't obvious. But this also means that the buyer is purchasing the home "as is" and has no way of knowing what they are in for until they are the new owners of the home.
Common Home Inspections Include:
Structure
Exterior
Interiors
Roofing
Plumbing
Electrical
Heating and Air Conditioning
Ventilation and Insulation
Fireplaces
Inspectors don't only look at the unseen parts of a home; they can provide an in-depth analysis which can pinpoint things that may become a problem down the road. A costly roof repair may not be necessary immediately, but it makes a big difference to know how soon it will need to be repaired or even replaced. Warn your clients that most experts recommend always getting a home inspection. If borrowers waive the inspection, they could easily end up with a home which requires thousands of dollars' worth of repairs. Unfortunately, by this point, they won't be able to back out or ask the seller for help with repairs. Buying a home is a major financial undertaking. We strive to educate clients and referral partners on all aspects of a home finance to help alleviate concerns and ensure a smooth home financing process.
Contact
PRM today!
Categories
Archives
Recent Posts
Getting started >
You bring the dream. We'll bring the diagram.
There's a financing solution for just about every situation.
Let's go get it

What our clients say >
I felt like I was treated like family, great communication and helping me with any questions I had.
Testimonials

Getting started >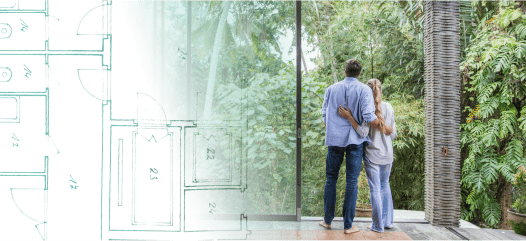 You bring the dream. We'll bring the diagram.
There's a financing solution for just about every situation.
Get started

Find an advisor >
Where does your sun shine? Find your local advisor.
Enter your city or state to see advisors near you.
Find advisor

Careers at PacRes>
We're growing. Grow with us.
Careers at PacRes reward excellence in mortgage banking.
Build a better tomorrow