< Back to News & Insights
Republicans Call to Abolish CFPB
May 7, 2019 — 3 min read
The
Consumer Financial Protection Bureau
(CFBP) is the largest regulator of the mortgage industry. If Senator Ted Cruz and seven other Republican representatives have their way, the CFPB will not exist for much longer. This would lead to a major overhaul of the entire mortgage industry. Earlier today, Sen. Cruz, R-Texas, announced his plans to reintroduce a bill titled the
"Repeal CFPB Act"
which would eliminate the CFPB. This is his third time attempting to pass this bill, with the first time being in 2015 and the second in 2017.
What Does the CFPB Regulate?
Enacted with the Dodd-Frank Wall Street Reform and Consumer Protection Act of 2010, the CFPB oversees the Federal financial laws that protect consumers. A consumer is anyone who keeps their money in banks or credit unions, pays for goods and services with credit cards, or relies on loans to pay for homes or college, among other services. The CFPB was part of the Obama administration's answer to the sub-prime mortgage crisis and financial collapse, which started in roughly 2008. Prior to 2010, mortgages and the financial industry were regulated by various authorities. Following the introduction of the CFPB, these combined into one authority through the Federal government. The CFPB's main duties fall in to three categories:
Educate consumers with information they need to make sound financial decisions.
Enforce Federal laws and restrict unfair, deceptive, or abusive acts or practices against consumers.
Research consumer complaints, behavior, and risks to consumers stemming from financial markets.
What Do Republicans Want to Change About the CFPB?
Sen. Cruz's bill itself is quite short and to the point. It would abolish the CFPB, including restoring or revising any provisions of law amended or repealed by that act. With this third attempt at repeal, Cruz has the additional support of seven other Republicans: Rep. John Ratcliffe, and Senators Mike Lee, Jim Inhofe, Ben Sasse, Mike Rounds, Marsha Blackburn, and Rand Paul.
As part of his support, Sen. Rounds tweeted this morning "The CFPB is an unaccountable regulatory agency created under Dodd-Frank w/broad authorities to impose burdensome new rules on the American people." Cruz himself posted several tweets on the subject, including "There has never been a greater farce and waste of government resources than the
@CFPB
& now is the time to eliminate it."
How will the Proposed Changes Affect Mortgages?
If the Republicans' CFPB repeal is successful, the entire regulation of the mortgage industry would change. Essentially, everything would revert back to how it was prior to 2010. For example, the Good Faith Estimate (GFE), Truth-In-Lending (TIL), and other mortgage disclosures would come back. Lenders would no longer be required to issue key disclosures such as
Loan Estimates
or
Closing Disclosures
. Mortgage fees would also have much less regulation, including the assessment of a consumer's
ability to repay and if a loan is a Qualified Mortgage
. For more information on this breaking news, view the full bill
here.
You can also find more articles about it
here
and
here
.
Do you have questions about mortgage regulations? Fill out the form below or contact us today!
Categories
Archives
Recent Posts
Getting started >
You bring the dream. We'll bring the diagram.
There's a financing solution for just about every situation.
Let's go get it

What our clients say >
I felt like I was treated like family, great communication and helping me with any questions I had.
Testimonials

Getting started >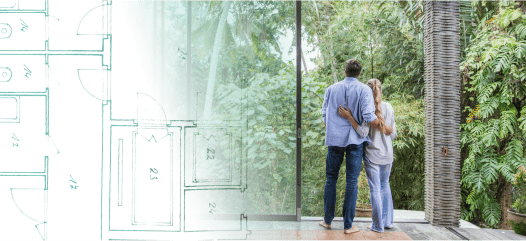 You bring the dream. We'll bring the diagram.
There's a financing solution for just about every situation.
Get started

Find an advisor >
Where does your sun shine? Find your local advisor.
Enter your city or state to see advisors near you.
Find advisor

Careers at PacRes>
We're growing. Grow with us.
Careers at PacRes reward excellence in mortgage banking.
Build a better tomorrow