< Back to News & Insights
4 Reasons You Need a Real Estate Agent
October 30, 2020 — 4 min read
You can DIY a new bookshelf, a shed for your backyard, or even your kids' Halloween costumes. But should you try to DIY your homebuying experience? According to the National Association of Realtors (NAR),
only 11 percent of homebuyers
chose to purchase a home without a real estate agent in 2019, and that low percentage is for good reason. The benefits you get when you work with a real estate agent far outweigh the time and money it takes to list and buy on your own. Let's break it down.
Market Knowledge
When you work with a real estate agent, you're getting more than just an agent; you get a marketer, advisor, an expert on local neighborhoods, someone who can walk you through the entire homebuying process, and so much more. You can read all the online resources in the world and become an expert on your purchase, but an agent will come with the right knowledge to avoid potential roadblocks and get you the best deal possible. Not to mention, your agent will have an in-depth understanding of
current market trends
and have access to resources that the average homebuyer doesn't. Another upside to working with an agent is that you're still in the driver's seat! As the buyer (and sometimes seller), you have the
power to choose
the right real estate agent for you.
Ask questions
, talk to references, and take the time to find someone who can communicate well and knows your long-term goals. Keep in mind that there
is
a difference between a real estate agent and a Realtor. A
real estate agent
is a professional who has obtained a real estate license to assist in the buying and selling of properties. In some cases, agents will have a specific focus, either listing or buying. On the other hand, a
Realtor
is a real estate agent who is
also an active member of the
National Association of Realtors (NAR).
Agents within this organization are required to adhere to an extensive Code of Ethics, which can be an attractive quality to buyers who want to know the agent they're working with has their best interest in mind.
Time Saved
As a homebuyer, there's more to the process than shopping for homes. You'll need to meet with a licensed lender to obtain financing, coordinate times to see multiple homes within your budget, make an offer, schedule appraisals, negotiate repairs after the home inspection, and so much more. Thankfully, a real estate agent acts as your command central when it comes to checking off all the boxes needed to go from thinking about buying to moving day. Homeowners who find an agent that can act as
both the listing and the selling agent
can also eliminate the additional stress of communicating between two parties.
Money Spent, Money Earned
Speaking of sellers,
a 2019 NAR study
revealed that of all the "For Sale by Owners," or FSBO sellers, 63 percent of sellers who didn't know their buyers only chose to go without a real estate agent to avoid paying a commission. In theory, skipping out on the average 6 percent commission costs of using an agent appears to be a savvy financial move. However, NAR also found that FSBO sellers sold for a national average of $200,000 in 2019.
Agent-assisted buyers, on the other hand, sold for an average of $280,000.
A 6 percent commission on a home sold for $280,000 home is only $16,800. When you do the math, FSBO sellers may be leaving more money on the table than those who choose to use a listing agent.
Avoiding Legal Issues
When you choose not to work with an agent,
you also lose the advice and representation of a seasoned professional.
Using the incorrect paperwork can lead to lead to legal issues and misrepresentation later on down the road. One alternative to using an agent is to hire a Real Estate Attorney to draft the legally binding paperwork. This option, however, still leaves the buyer and seller to handle the title and escrow process on their own.
The Bottom Line
When it comes time for you to buy, sell, or do both, we recommend working with an experienced and knowledgeable real estate agent. It's essential to do your own research and find the best agent for your needs.
Are you thinking about purchasing a home? Contact us today for more information about financing and local recommendations for agents we trust!
[sc name= "form-handler-contact-us"]
Categories
Archives
Recent Posts
Getting started >
You bring the dream. We'll bring the diagram.
There's a financing solution for just about every situation.
Let's go get it

What our clients say >
I felt like I was treated like family, great communication and helping me with any questions I had.
Testimonials

Getting started >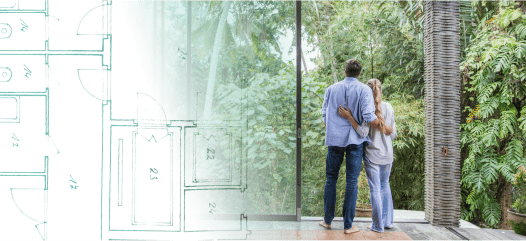 You bring the dream. We'll bring the diagram.
There's a financing solution for just about every situation.
Get started

Find an advisor >
Where does your sun shine? Find your local advisor.
Enter your city or state to see advisors near you.
Find advisor

Careers at PacRes>
We're growing. Grow with us.
Careers at PacRes reward excellence in mortgage banking.
Build a better tomorrow