< Back to News & Insights
Reasons Why Your Mortgage May Change
Timm Ready,
Sr. Mortgage Advisor
July 8, 2020 — 5 min read
When you first apply for a mortgage, your lender is required to provide a Loan Estimate within three days of receiving your application. All lenders are required to use a standard Loan Estimate form with very clear language and layout, so you understand the implications of taking on a loan. If you are shopping different lenders or mortgage options, you can easily compare Loan Estimates and choose the right one for you. Once you've decided on a lender and been approved, the lender must also provide you with the Closing Disclosure (CD) form. Similar to the Loan Estimate, your CD will include:
Your final interest rate
Monthly mortgage payments
Total closing costs
Costs of taxes and insurance
Any potential future changes to the interest, such as an adjustable-rate
Any applicable prepayment penalties
Changes that occurred between the time you received the Loan Estimate and the time you received the CD will be clearly expressed in the documents. However, once you close on your home (and your loan), your mortgage is not set in stone. There are multiple reasons why your mortgage could increase or decrease.
Taxes or Insurance May Have Increased
Each year, your bank receives updated information on your property taxes and insurance payments. They will then perform what's often referred to as an
escrow analysis
. Because escrow is collected
in advance
, your lender might not have enough funds in your account to cover any increase in taxes or insurance, otherwise known as a "shortage." In this case, you will owe the difference. However, you won't be held responsible for this payment until the bank sends you a notice stating the amount outstanding.
Mortgage Tip:
Once you receive the notice, you can choose to pay the entire shortage as one lump sum, or you can choose to pay the amount over the next year. For example, if the shortage is $500, you will pay 1/12 of this amount each month. If taxes in your area happen to go down or your payments are overestimated, you will have too much money in your escrow account at the end of the year. Your lender will then pay the appropriate amount
to the municipality,
and the remaining amount goes to you. Your lender will either send you a check for the surplus amount or give you the option to leave the money in your escrow account in case of a shortage in the upcoming year.
You're No Longer Paying for Mortgage Insurance
Unlike with FHA and USDA* loans, which almost always require MI for the life of the loan, on a conventional loan, the Mortgage Insurance (MI) comes off if you are paying it monthly. Mortgage Insurance will automatically cancel
when your loan balance reaches 78% of the original value
of your home. For more information about canceling MI early,
start here.
New Servicer, New Fees
Residential mortgages are
generally
large loans that are serviced by large institutions. These loans
may transfer hands
, and therefore, the scheduled payment you make may need to be switched to a new company and/or address on occasion. This is very normal if you continue to have a loan in place for an extended period. Sometimes one institution will merge into another institution, also creating the need to alter your payment stream. If your loan is sold to a different servicer, you should be notified at least 15 days before the transfer. The notice should provide
the following information:
The date on which your old servicer will stop accepting payments
The date on which your new servicer will begin to accept payments
Contact information for the new servicer
If you notice that your mortgage payment has increased, but no other variables have changed, your new servicer may likely charge new/different fees than your previous servicer. You can find information about payment increases on your monthly mortgage statement.
The Interest Rates Changed on Your ARM
Adjustable-rate mortgages
(ARMs) have a fixed rate for a certain number of years. After that, the loan begins to adjust to any changes in mortgage rates. Rates for ARM's are generally lower than fixed-rates, so this makes them initially easier on budgets. After the introductory period ends, rates will fluctuate with the market, meaning they can rise higher if mortgage rates rise,
causing higher monthly payments
. Rates can also decrease with an ARM, allowing payments to go down.
Your Servicer Made an Error
Accidents happen. If you find that your mortgage payment has changed without cause, contact your servicer as soon as possible to fix the error. Don't forget to take detailed notes, ask for a new copy of the corrected statement, and write down the name/contact information of the person you're speaking with.
We're here for all your mortgage questions! Contact a Mortgage Advisor today for a commitment-free consultation.
*Some state and county maximum loan amount restrictions may apply.
Categories
Archives
Recent Posts
Getting started >
You bring the dream. We'll bring the diagram.
There's a financing solution for just about every situation.
Let's go get it

What our clients say >
I felt like I was treated like family, great communication and helping me with any questions I had.
Testimonials

Getting started >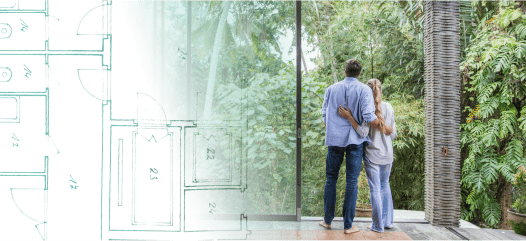 You bring the dream. We'll bring the diagram.
There's a financing solution for just about every situation.
Get started

Find an advisor >
Where does your sun shine? Find your local advisor.
Enter your city or state to see advisors near you.
Find advisor

Careers at PacRes>
We're growing. Grow with us.
Careers at PacRes reward excellence in mortgage banking.
Build a better tomorrow