< Back to News & Insights
Don't Get Conned by Real Estate Wire Fraud
March 26, 2018 — 3 min read
How to Avoid Big Mistakes in the Real Estate Closing Process
There has been a recent increase of real estate wire fraud, but you have the power to spot the warning signs before it happens to you. According to data provided by the FBI, in 2017, close to $1 billion was "diverted or attempted to be diverted" from real estate purchase transactions, and wired to "criminally controlled" accounts. That figure is up explosively from 2016, when the FBI counted $19 million in stolen funds. The scam generally works like this: Hackers find an opening into a title company's, realty agent's, or mortgage banker's email account. They track upcoming home purchases scheduled for closing, then assume the identity of the title or escrow agent handling the transaction. Watch this video to learn more, or continue reading below:
Ways to spot wire fraud:
Scammers will use a loan officer, real estate agent, or title company email and letterhead.
They'll state that there has been a last minute change to where to transfer the money.
Email will say they no longer accept checks or changes to money wiring instructions.
They'll supply new account information for the transfer.
Of course, none of that is true. If the scammer is successful, their victim will send the money to the scammer's account unknowingly. Then the money is gone!
What to do if you suspect wire fraud:
Contact your local IRS field office immediately, and file a report at the IRS' Internet Crime Complaint Center.
The IRS states you should be prepared to provide the following detailed information in your report:
-Victim's name, address, telephone, and email.
-Financial transaction information (e.g., account information, transaction date and amount, who received the money).
-Subject's name, address, telephone, email, website, and IP address. (The subject is the person/entity allegedly committing the Internet crime.
-Specific details on how you were victimized.
-Email header(s).
-Any other relevant information you believe is necessary to support your complaint.
Contact your financial institution and notify them of the suspected fraud.
Get in touch with the financial institution you sent the wire to and notify them of the suspected fraud.
Alert your local law enforcement and file a local jurisdiction report in addition to the IRS report.
Contact your lender and the escrow office, attorney's office, or realtor-- whoever was the intended recipient of the funds.
Keep track of everyone you've contacted, any case numbers assigned to you, and any point of contact info.
Retain all the evidence related to your complaint, including, but not limited to:
-Canceled checks
-Credit card receipts
-Money order receipts
-Certified or other mail receipts
-Wire receipts
-Virtual currency receipts
-Pre-paid card receipts
-Printed or preferably electronic copies of emails (if printed, include full email header information)
-Printed or preferably electronic copies of web pages
Protect yourself & others:
Always be on the lookout for suspicious emails.
Always call the closing company directly to verify wiring instructions before proceeding.
If you are affected by wire fraud or suspect suspicious activity, call your local field office of the FBI immediately and visit www.ic3.gov, the bureau's internet complaint center.
Have questions or concerns about wire fraud? Please feel free to contact us or your escrow officer.
Categories
Archives
Recent Posts
Getting started >
You bring the dream. We'll bring the diagram.
There's a financing solution for just about every situation.
Let's go get it

What our clients say >
I felt like I was treated like family, great communication and helping me with any questions I had.
Testimonials

Getting started >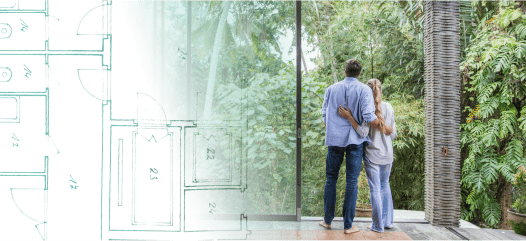 You bring the dream. We'll bring the diagram.
There's a financing solution for just about every situation.
Get started

Find an advisor >
Where does your sun shine? Find your local advisor.
Enter your city or state to see advisors near you.
Find advisor

Careers at PacRes>
We're growing. Grow with us.
Careers at PacRes reward excellence in mortgage banking.
Build a better tomorrow