< Back to News & Insights
Real Estate Agent vs. Appraiser Comps: What's The Difference?
October 18, 2021 — 5 min read
Comparable property values, or comps, are an important part of the homebuying process. Though comps are based on available data, there's more than one way to interpret this information. That means that real estate agents may perform comparables analysis differently from the licensed professionals who appraise properties. This simple guide will help you understand appraisal guidelines for comparables and how these different approaches can impact your homebuying journey.
Comparables Meaning: Understanding This Important Concept
Learning new vocabulary and concepts is a big part of the homebuying journey, and the concept we're exploring here can be especially important when it comes to your finances. Comparable property values, or comps, factor into everything from
property tax
to
how sellers price their homes
. It's useful for homebuyers to do their own research into comps to make sure they don't overpay for their home. Your real estate agent and mortgage advisor can help with this. The first step in comps research is to identify similar homes
using specific criteria
:
Property type & size (e.g., condo vs. single-family home, overall lot size, interior square footage, etc.)
Location (e.g., proximity to amenities, school district, etc.)
Conditions of sale (e.g., if the buyer self-financed or borrowed)
Recency (i.e., whether the homes being compared sold under different market & economic conditions--the more recent the sale, the more relevant the information)
Once you find a comparable property, you'll want to find out how much it sold for in order to determine whether an asking price is fair, or what kind of offer you may want to make. In many states across the USA, property sales are a matter of public record, making it easy to find sale prices for comps. In these states, you may even be able to perform a simple online search through the
county recorder or clerk's office
in order to find prices for comps.
However, not all states offer this level of transparency with comps. Some states don't require homeowners to disclose what they paid for their property, and only some people will voluntarily offer this information. Other states legally prohibit the disclosure of home sale price information. There are still other states in which disclosure laws
vary from county to county.
If you live in one of these non-disclosure states or counties, there are a few workarounds you can use to estimate comps, including having your real estate agent do research in the local MLS or
even crunching some numbers
. Your Mortgage Advisor can help with this process.
Real Estate vs. Appraisal Comps: Why Are They Different?
As you can tell, there's no one official source for comps. The assessment of comparable market value can be highly subjective, involving information from a variety of sources. This is especially true in non-disclosure states and counties. That's why an appraiser's assessment of comps can be so different from a real estate agent's. Though seller's agents can be relied upon for their integrity and expertise, they are ultimately responsible for helping their client get the best possible sale price on their property. Their interest naturally lies on the seller's side. So, when a seller's agent considers comps, they may do so with a more generous interpretation, hoping to help their clients get higher offers.
On the other hand, appraisers don't have a responsibility to the seller or even the buyer--their fiduciary duty is to the lender. But that doesn't mean they can be biased. Appraisers are licensed professionals governed by rules and regulations,
including the Truth in Lending Act
and the
Uniform Standards of Professional Appraisal Practice
, designed to ensure an independent, unbiased appraisal of a home's value. This all means that an appraiser's interpretation of comps may be different from that of the seller's agent.
Real Estate Comps vs. Appraisal Comps Guidelines for Buyers
Though homebuyers can expect professionals in their orbit to act ethically during their homebuying journey, it never hurts to do your own homework. Knowledge is power, after all, and it only takes a little bit of research to see comps for recently sold homes in your area. Just keep these key takeaways in mind:
Leverage your real estate agent's expertise
: Just as seller's agents are professionally bound to do the best they can for their clients, your buyer's agent has a duty to look out for your interests. Before you put down an offer, talk to your agent and find out if any recently sold comparable properties have had an appraisal gap, or if there are any other concerns regarding comps that you should be aware of.
Talk to your lender
: PacRes has
local branches across the USA
, making our Mortgage Advisors a great resource for understanding what's going on in the local market. They may be able to provide additional insight on top of what your real estate agent says so you can prepare yourself for what's coming.
Do your own research
: Many local governments make it easy for anyone to search for public records of property sales, so it may be as simple as a quick internet search to find comps in areas where you're thinking about buying. This will help you assess whether an asking price is fair, or how much you might need to offer over the asking price to win the deal. Make sure you're looking at the right kind of property, and focus on properties sold within the last 3-6 months to ensure recency. Want to learn more about appraisals?
Click here
to read our simple guide to appraisal gaps, and be sure to speak with your Mortgage Advisor about what you can expect during the homebuying process.
Categories
Archives
Recent Posts
Getting started >
You bring the dream. We'll bring the diagram.
There's a financing solution for just about every situation.
Let's go get it

What our clients say >
I felt like I was treated like family, great communication and helping me with any questions I had.
Testimonials

Getting started >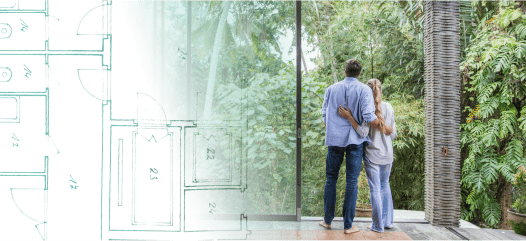 You bring the dream. We'll bring the diagram.
There's a financing solution for just about every situation.
Get started

Find an advisor >
Where does your sun shine? Find your local advisor.
Enter your city or state to see advisors near you.
Find advisor

Careers at PacRes>
We're growing. Grow with us.
Careers at PacRes reward excellence in mortgage banking.
Build a better tomorrow