< Back to News & Insights
8 Questions to Ask Your Real Estate Agent
Don Layman,
Mortgage Advisor
January 19, 2021 — 5 min read
Sometimes the most difficult part of buying a home is simply knowing where to start. That's why it's crucial to have a
team of professionals
guiding you every step of the way. Your real estate agent and mortgage lender should be educated, informed, and willing to find the ideal long-term solution that meets your wants and needs.
Start with a Lender
The first step toward owning the home of your dreams is knowing exactly what you can afford. This is why you should meet with a lender before doing
anything else
. Having a good idea of what homes are within your budget will save you time, and possibly money, in the end. Not to mention, having an approval letter from a lender can increase your bargaining and buying power when it comes time to make an offer, especially in bigger cities
and
booming markets. If your lender is local, they'll most likely have a list of recommended real estate agents in your area. If not, then this is the time to reach out to friends, family, people on social media, etc.
Realtors vs Real Estate Agents
When searching for an agent,
it's important to know the difference between a real estate agent and a Realtor.
You've most likely heard these two terms used interchangeably, but there are actually distinctive requirements for each role. A
real estate agent
is a professional who has obtained a real estate license to assist in the buying and selling of properties. In some cases, agents will have a specific focus, either listing or buying. A
Realtor
, on the other hand, is a real estate agent who is
also an active member of the
National Association of Realtors (NAR).
Agents within this organization are required to adhere to an extensive Code of Ethics, which can be an attractive quality to buyers who want to know the agent they're working with has their best interest in mind.
Ask the Right Questions
Once you've found a few agents that meet your basic standards, it's a good idea to interview them. This is your opportunity to learn more about the agent's style, personality, and willingness to work with you. You'll want to hit on these topics while interviewing potential agents:
How long have you been in the business?
A young agent could have more time to focus on your transaction, but most real estate agents learn as they go. A seasoned agent will have experience more speedbumps and will know how to avoid them.
Can you provide a list of references?
An agent who has been in the business for more than a few years will likely have a long list of references. However, that doesn't mean you can't receive great service from a new agent! Simply asking for references will open the door for the agent to talk about their customer service and past accomplishments.
How many clients are currently representing?
Does your agent have time and the headspace that you need during the home buying and selling process? You don't want to be lost in the shuffle of clients.
Have you sold homes in my current neighborhood or at my desired listing price?
An experienced agent will have a good understanding of the neighborhood perks and benefits of your area.
What is your intended strategy to buy/sell my house?
As a buyer, you need to know how willing your agent is to spend time searching for a home that meets your needs. As the seller, it wouldn't hurt to know ahead of time what their average listing price to sales price ratio is. Does their selling strategy support your financial needs, and if not, do you need to reconsider?
How will often will you update me?
Communication is key in the home buying and selling process. Homes in popular markets will go fast and often at or above asking price. You need an agent that reaches out frequently with updates and always offers clear explanations of where you are in the process.
What marketing tools will you use to help sell my home?
As new generations of homebuyers enter the market each year, more and more people are turning to social media. Is your agent savvy enough to promote your home on all available channels? If they don't use online platforms, what are their other methods of communication?
How much do you charge?
Most real estate agent fees are negotiable. Agents typically charge between
1% and 6%
of the purchase price to represent one side of a transaction, either the seller or the buyer. A listing agent might charge 3.5% for herself and another 3.5% for the buyer's agent, for a total of 7%. Percentages will vary. Keep in mind, a top agent might charge more for their services.
Trust Yourself
At the end of the day, you should go with an agent that you trust and know will help you in any way possible. But don't forget to:
Review your contract
Double-check any references
Take time to consider all options
Are you ready to start the home buying journey? We can help! Contact a Mortgage Advisor today to start the pre-approval process.
Categories
Archives
Recent Posts
Getting started >
You bring the dream. We'll bring the diagram.
There's a financing solution for just about every situation.
Let's go get it

What our clients say >
I felt like I was treated like family, great communication and helping me with any questions I had.
Testimonials

Getting started >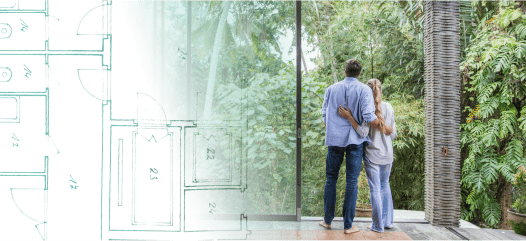 You bring the dream. We'll bring the diagram.
There's a financing solution for just about every situation.
Get started

Find an advisor >
Where does your sun shine? Find your local advisor.
Enter your city or state to see advisors near you.
Find advisor

Careers at PacRes>
We're growing. Grow with us.
Careers at PacRes reward excellence in mortgage banking.
Build a better tomorrow