< Back to News & Insights
Questions You Should Ask Before Making an Offer
Michael Rayburn,
Branch Manager/Sr. Mortgage Advisor
May 7, 2020 — 4 min read
You've applied for a mortgage. You found your dream home. Now, it's time to compose a competitive,
concise offer letter,
right? Well, yes and no. Buying a home is likely one of the most significant decisions you'll ever make, so it's essential to get
all
the facts before making a strong commitment. Keep in mind that in a seller's market, you may have to make an offer quickly. Compile your "before making an offer" questions, and communicate clearly with your real estate agent about any details of the transaction that you're unsure about.
What's the housing market like in this area?
Timing is everything in the housing industry. Depending on the location, time of year, and countless other factors, you may end up paying more (or less!) than you planned. Buyers in
high-demand markets
, such as Los Angeles, Austin, New York, and Seattle, often have the odds stacked against them. Before you begin
searching for a home
, ask your real estate agent to break down the current state of your market. If you can afford to wait and buy later, that might be the best financial move for you long-term. However, if the market is going steady and homes are affordable, you can feel more confident in your offer. For more information about buying or selling a home during the COVID-19 pandemic,
read about it here.
Have any homes sold recently in the neighborhood?
Buyers interested in the value of their future home can learn quite a bit just by driving through the neighborhood. Are other homes for sale? Do the neighboring houses look well-kept? Is anyone in their front yard, walking a dog, or riding a bike? The answers to each of these questions will give homebuyers the "inside scoop" on the neighborhood. Not to mention, another home for sale in the neighborhood provides a comparable price range. If the home of your choosing has similar features but a significantly higher asking price, your real estate agent might be able to negotiate a lower offer. It's all about your research!
Why is the house for sale?
Knowing the reasoning behind the sale is a vital part of making your offer. If the seller needs to move states within the next two weeks, you'll need to make an offer quicker. A seller with a relaxed timeline might fit better with your schedule. The key to any successful transaction is clear communication.
PRO TIP:
Don't forget to factor in moving time to your plans. You'll need to coordinate with the seller when they'll be out so you know when you can move in. A relaxed timeline for both parties may leave you living among moving boxes for the next few days (or weeks.)
How long has this house been on the market?
The time a house sits on the market could raise more than a few red flags for a buyer. A gorgeous yard, spacious closets, and floor-to-ceiling windows are great, but if the house has been listed for six months, there may be unseen issues. This is just one reason why
home inspections
are incredibly important. What may seem like paradise could be a financial disaster waiting to happen. On the other hand, the seller may just have an unlucky streak of bad offers. In this case, your offer may be more attractive, and you could get an excellent deal. Your real estate agent will be able to guide you through this process.
Are there plans for future development in the neighborhood?
What are you willing to give up? If you want a house with a pool but can't afford to put one in yourself, ask about the plans of the neighborhood. Some homebuyers are more willing to make sacrifices on home features if they know the neighborhood can still provide what they're looking for. Basketball courts, swimming pools, walking trails, and dog parks are just a few features that make a neighborhood more attractive but won't necessarily drive up the cost of a home. If you prefer a quiet neighborhood with limited traffic and sparse neighbors, you should also ask about future developments. Deciding to buy a home for the neighborhood, only to see this all completely change, would be a huge disappointment down the road.
Bottom Line When Making an Offer
No question is unimportant when buying a home. Most of the time, your real estate agent will come to you with all of this information before you even ask! However, it's essential to know what you're looking for, what you're willing to sacrifice, and what is a must-have trait of your new home.
Wondering where to begin? We can help. Fill out the contact form below to learn more!
Categories
Archives
Recent Posts
Getting started >
You bring the dream. We'll bring the diagram.
There's a financing solution for just about every situation.
Let's go get it

What our clients say >
I felt like I was treated like family, great communication and helping me with any questions I had.
Testimonials

Getting started >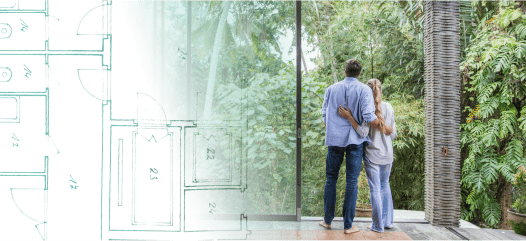 You bring the dream. We'll bring the diagram.
There's a financing solution for just about every situation.
Get started

Find an advisor >
Where does your sun shine? Find your local advisor.
Enter your city or state to see advisors near you.
Find advisor

Careers at PacRes>
We're growing. Grow with us.
Careers at PacRes reward excellence in mortgage banking.
Build a better tomorrow