< Back to News & Insights
Want to Finance a Fixer Upper? Pros and Cons of a 203K Rehab Loan
Don Layman,
Mortgage Advisor
November 14, 2022 — 6 min read
Searching for an easy way to pay for home improvements and expand your homebuying options? If you've found a home in an ideal neighborhood at the right price, but it needs a little work--or if you own a home and want to make a few upgrades-- the 203K Rehab Loan may be the perfect option for you. These loans, including the 203K Streamline and 203K Standard, are insured by the Federal Housing Administration (FHA) and offer more lenient qualification requirements if you want to finance a fixer-upper. Here's everything you need to know to take a confident next step if you're considering this loan option for a home purchase or refinance.
What is a 203K Rehab Loan?
With 10-, 15-, 20-, 25-, and 30-year term options available through a home purchase or mortgage refinance, the 203K Rehab Loan is the perfect solution for the property that's almost perfect. It allows you to buy a home and gives you the funds to fix it up, all with one affordable mortgage. There are two types of rehab loans:
The 203K Streamline (limited) loan is government-backed and allows up to $35,000 in repairs and renovation.
The 203K standard (full) loan allows for more complex renovations on your fixer-upper, as well as rehab work that is more expensive than the $35,000 limit of the Streamline.
Regardless of if you go with a 203K Streamline or 203K Standard, these loans were made for home renovations and projects and may be a fantastic way to help you get your foot in the door of your dream home, or get started on a home project. These loans are not good options for the homeowner who wants to do the work themselves or hire a family member or friend; they are good options for homebuyers who want to hire an expert to ensure a top-quality result.
What Can a 203K Rehab Loan Be Used for?
The 203K Streamline and the 203K Standard may be used to cover most small- to medium-sized home projects or repairs, including:
Projects or repairs to improve the function or attractiveness of a home
Projects or repairs to eliminate health and/or safety hazards inside or outside of a home
Projects or repairs involving a plumbing, electrical, or sewage issue
Projects or repairs involving a roof, gutters, or downspouts
Projects or repairs involving a deck, patio, porch, or any type of flooring
Projects or repairs improve landscaping or groundwork
Project or repairs to improve accessibility
Installing energy-efficient upgrades and/or new appliances
Remember--for the 203K Streamline, your home project or repair cannot cost more than $35,000. If your think your project or repair is going to cost more than that, the 203K Standard is for you. This isn't a complete list of all the projects you may be able to finance with a 203K Rehab Loan, but it covers the major ones--if you have a project in mind that isn't mentioned here, your neighborhood Mortgage Advisor is here to help.
It's a good idea to start meeting with contractors as soon as possible to ensure they can begin work on the project soon after closing. Specific types of properties may be prohibited from application, such as mixed-use properties and co-ops.
203K Rehab Loan Requirement
Borrowers must meet specific requirements to qualify for a 203K Rehab Loan. These are similar to normal FHA loan requirements and include:
Borrower(s) must have a 3.5 percent minimum down payment
Total cost of renovations or repairs must be at least $5,000 and cannot exceed $35,000 (streamline)
Borrowers must have a 620 minimum FICO Score
1-3-unit homes, manufactured homes, approved condos, and PUDs
Eligible properties include primary residence only
Maximum LTV/CLTV/HCLTV

Purchase: 96.50%
Rate/Term: 97.75%

Use of a 203(k) consultant is required
Use of a licensed contractor is required
Pros of a 203K Rehab Loan
If you qualify for a 203K Rehab Loan, you can finance almost any dream renovation project your heart desires, whether you're a first-time buyer or a seasoned homeowner. However, as with any big financial choice, it's important to be familiar with all of the potential pros and cons before signing on the dotted line.
Do everything with one mortgage, one closing, and one payment--no need to arrange a mortgage plus a second construction loan to finance renovations or repairs.
No need to drain savings or max out credit cards
Low down payment option available (3.5 percent)
The interest rate on a 203K Rehab Loan is typically lower than the interest rate for other home improvement mortgage programs.
Less strict income and credit requirements
Fewer closing costs
Potential tax benefits
Cons of a 203K Rehab Loan
This loan is only eligible for primary residences
The renovation or repair work must be completed by a licensed contractor--do-it-yourself is not an option.
Mortgage insurance is required (can be rolled into a loan)
203K Streamline can only be used to fund projects up to $35,000
Closing may take longer--it's a more involved process compared to standard home loans due to paperwork from the federal government.
Finance a Fixer Upper Though a HomeStyle Renovation Loan
Looking to finance a fixer-upper, but don't want an FHA loan, or your property isn't eligible? Fannie Mae's HomeStyle Renovation Loan could be a fantastic option. It's a conventional loan product that allows clients to finance their rehabilitation costs into the loan. Unlike the 203k Rehab Loan, borrowers may use this loan option to finance investment properties and/or a second home and for projects that cost a little more, such as:
Building a garage, pool house, or an accessory dwelling unit
Building or upgrading to luxury items, such as a built-in outdoor kitchen, fireplace, or hot tub
Completing the final work on a home, provided that the house is at least 90% complete
Ready to Get Started?
If you're looking to finance a fixer-upper, it's a no-brainer--why not do it all with one affordable mortgage, starting today? Reach out to your neighborhood Mortgage Advisor to get started, or head to our blog for homeowner tips and advice.
Categories
Archives
Recent Posts
Getting started >
You bring the dream. We'll bring the diagram.
There's a financing solution for just about every situation.
Let's go get it

What our clients say >
I felt like I was treated like family, great communication and helping me with any questions I had.
Testimonials

Getting started >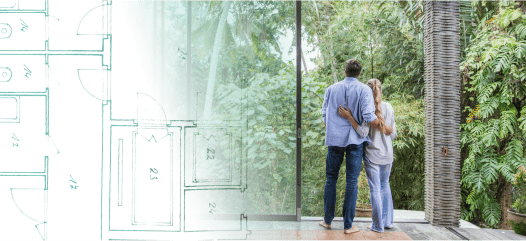 You bring the dream. We'll bring the diagram.
There's a financing solution for just about every situation.
Get started

Find an advisor >
Where does your sun shine? Find your local advisor.
Enter your city or state to see advisors near you.
Find advisor

Careers at PacRes>
We're growing. Grow with us.
Careers at PacRes reward excellence in mortgage banking.
Build a better tomorrow