< Back to News & Insights
PRM's HomeReady Program
October 4, 2016 — 2 min read
At Pacific Residential Mortgage (PRM), we understand the unique financial challenges many of our customers face. For some, large down payments or student debt makes qualifying for a home loan seem overwhelming. PRM's HomeReady Mortgage program, provided by Fannie Mae can help overcome the common challenges of today's homebuyers and make their dream of homeownership a reality.
Exciting HomeReady features:
In the words of Fannie Mae, the HomeReady Mortgage program is built for "Today's homebuyers." Because there are more challenges with homeownership than there used to be, Fannie Mae seeks to combat these issues with a program which encompasses many of the problems homebuyers now face.
3.0% Down
One of the most exciting aspects of the Home Ready program is that it allows borrowers to purchase a home with a down payment as low as 3.0% of the property purchase price. Many homebuyers (first time and repeat buyers) have student loan or credit card debt, so it can be hard to save enough money for a large down payment on a home. The HomeReady program is perfect for this; with a low down payment, buyers won't need to clear their bank accounts and will be able to put more towards what is important to them.
Multiple Incomes
Another great aspect of the Home Ready program is that it permits "income pooling" from non-borrower household members. In multigenerational households, the income of parents, or extended family members, even friends and roommates may be considered as a compensating factor, allowing for higher debt ratios. Those contributing must have a 12-month history of living with the buyer to qualify. This is helpful to so many families and can mean the difference between getting approved for the loan or not.
Not Just for First-Time Buyers
This program is less restrictive than some others and does not require a first-time homebuyer. The Home Ready program is open to any buyer, regardless of prior home ownership. These great down payment options, income pooling, and other excellent program features are not just for first-time buyers. These are just 3 of the features the HomeReady Mortgage program provides; check out the rest
on our website
. And as always, we are here to answer your questions and get your clients into the perfect home for them.
Contact PRM today. We would love to hear from you!
Categories
Archives
Recent Posts
Getting started >
You bring the dream. We'll bring the diagram.
There's a financing solution for just about every situation.
Let's go get it

What our clients say >
I felt like I was treated like family, great communication and helping me with any questions I had.
Testimonials

Getting started >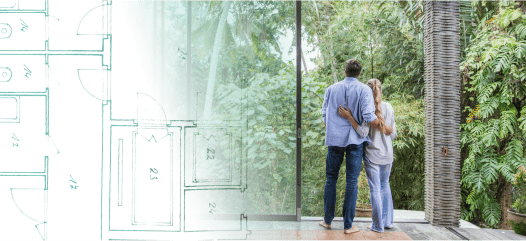 You bring the dream. We'll bring the diagram.
There's a financing solution for just about every situation.
Get started

Find an advisor >
Where does your sun shine? Find your local advisor.
Enter your city or state to see advisors near you.
Find advisor

Careers at PacRes>
We're growing. Grow with us.
Careers at PacRes reward excellence in mortgage banking.
Build a better tomorrow