< Back to News & Insights
Pet-Friendly Homes are in High Demand
May 8, 2019 — 4 min read
Last month we confirmed that spring is the
best time to sell your home
. But with the spring market being a
buyer's market
, what can you do to make your listing stand out more? Try marketing the pet-friendly aspects of your home! Today we're going to review the market response to pet-friendly features in homes listed for sale.
Majority of U.S. Households Have Pets
The 2017-2018
National Pet Owners Survey
reported that 68% of U.S. households (approx 85 million families) reported they own at least one animal or intend to own an animal in the near future. This roughly translates into the fact that two out of every three people who consider buying your house are going to have pets. Based on this information, you should consider the effect of pet-friendly features in your home when you're prepping it for sale.
Pets are Family
According to a 2017
survey
by the National Association of Realtors (NAR), 99% of animal owners feel that their animal is part of the family. Additionally, 95% of animal owners believe it's important that a housing community allows animals. Furthermore, 81% of U.S. households said that animal-related considerations will play a role in deciding on their next living situation. 61% of buyers say it's difficult or very difficult to find a rental property or HOA that accommodates animals. Even the rentals that do allow animals usually have restrictions. It's quite common to see bans on aquariums, reptiles, and specific dog breeds. This is one of the main reasons why animal owners consider buying a house instead of renting one.
Increasing Need for More Pet-Friendly Homes
Millennials are especially attached to their pets. TD Ameritrade conducted a
survey
of millennial pet owners and the results show how important pets are to this generation. 67% percent consider their pets their "fur baby". Millennials are prepared to spend almost $2,000 on average if their pet gets sick. Even more surprising, millennial dog owners said they expect to spend more on their dog through its lifetime than they spend on personal medical costs during their own adult lifetime. The data is conclusive: pet-friendly homes will be more and more popular as millennials take over the home-buying market.
Pet-Friendly Features in Homes
What features are most important to buyers or renters with pets? in the NAR survey, a fenced yard was clearly the top priority, with 91% of buyers ranking it as important. Close behind was laminate flooring, at 66%. Laminate or other hard flooring is much easier to clean than carpet. If you're considering replacing the flooring in your home before you list it for sale, this is an easy way to boost your market appeal and make your home more pet-friendly. Location is also a factor in home purchases for pet owners. 38% of those surveyed wanted to be close to a walking path, and 33% said proximity to a dog park would also factor into their decision. You don't have control over your home's proximity to these items, but you probably hadn't previously considered including that info in your property listing. That information just might be what gets your listing additional attention and a faster sale!
Animal Owners Selling a Home
While evidence of pet-friendly features are important in selling a home, it's also important to consider the effect of evidence of pets living in the home. This can actually be detrimental to a home sale. Have you ever entered a home and known that the owner has a pet, even if the animal wasn't visible? Residual odors and visible damage are both adverse conditions in a listed home. These issues are fairly easy to remedy, so you should consider adding those to your to-do list if you're going to sell your house. NAR members report they advise their pet-owning clients to do the following steps when they prepare their home for sale:
Replace anything that has been damaged by a pet.
Clean the home to remove the animal's scent.
Remove the animal from the home during a home showing.
Have the home professionally cleaned.
Remove pet objects such as food dishes, litter boxes, and crates.
Replace carpet and flooring.
Is Your Listing Pet-Friendly?
The evidence is conclusive: pets are an important part of the majority of U.S. households. Therefore, if you're prepping your home for sale, you will likely benefit from including pet-friendly features in your listing. You should review those items with your real estate agent. Likewise, if you have pets in your listed home, you should make sure it's tidy for open houses.
Are you looking for a pet-friendly home? Do you need a re"fur"al for an agent? For those and any other home loan questions, fill out the form or contact us today!
Categories
Archives
Recent Posts
Getting started >
You bring the dream. We'll bring the diagram.
There's a financing solution for just about every situation.
Let's go get it

What our clients say >
I felt like I was treated like family, great communication and helping me with any questions I had.
Testimonials

Getting started >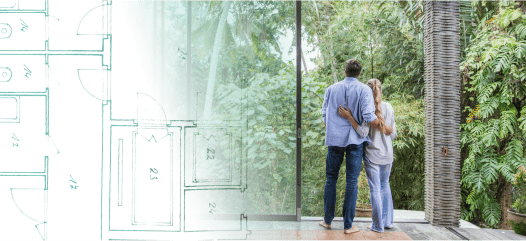 You bring the dream. We'll bring the diagram.
There's a financing solution for just about every situation.
Get started

Find an advisor >
Where does your sun shine? Find your local advisor.
Enter your city or state to see advisors near you.
Find advisor

Careers at PacRes>
We're growing. Grow with us.
Careers at PacRes reward excellence in mortgage banking.
Build a better tomorrow