< Back to News & Insights
Things To Do in Portland for St. Patrick's Day 2019
March 13, 2019 — 7 min read
This Sunday, March 17th, is St. Patrick's Day. Aside from wearing green and not getting pinched, what's the story behind this holiday? Today we're going to provide you with a history lesson, followed by a compilation of several Portland-area St. Patrick's Day celebrations and activities.
A Brief History:
St. Patrick is the patron saint of Ireland. He was born in Britain in the late 4th century, kidnapped at the age of 16, and taken to Ireland as a slave. After six years of slavery, St. Patrick escaped, but later returned to Ireland around 432 to convert the Irish to Christianity. St. Patrick died on March 17, 461. By the time of his death, he'd established monasteries, schools, and churches.
Legends:
There are several legends associated with St. Patrick. He's said to have raised up to 33 people from the dead. He reportedly prayed to request provisions of food for hungry sailors while they traveled through barren land, and a herd of wild swine miraculously appeared to appease their hunger. A popular legend states that St. Patrick destroyed all the snakes of Ireland by driving them into the sea. The truth is, there are no snakes in Ireland because there's only one native species of reptiles in Ireland, the viviparous lizard. Snakes are not native to Ireland and have no real way to migrate since Ireland is an island. Likely the most popular legend is that of the shamrock. The shamrock legend states that St. Patrick used the three leaves of the shamrock to explain the concept of the Holy Trinity, the three persons of God in one, to an unbeliever. The shamrock legend is the source of the tradition for Irishmen wearing shamrocks, the national flower of Ireland, in their lapels on St. Patrick's Day.
The origin of secular St. Patrick's Day holiday and tradition:
Irish emigrants to the United States are largely responsible for the modern-day St. Patrick's Day celebration of shamrocks, revelry, green apparel, and all things Irish. Cities with high populations of Irish immigrants, many of whom wielded significant political power, arranged the most widespread celebrations, which often included extravagant parades. Boston's first St. Patrick's Day parade took place in 1737, with New York starting their parade tradition in 1762. Chicago has famously colored its namesake river green since 1962 using a secret formula of dye. The first year Chicago dyed the river, they used 100 lbs of the dye formula, and the color lasted for a week. After several years of fine-tuning and recalculation, the current volume of dye used allows the river to stay green for approximately twenty-four hours before it returns to its natural state.
Corned Beef and cabbage:
Corned beef is not considered an Irish national dish. Its association with St. Patrick's Day originates within the Irish-American culture. In Ireland, bacon and cabbage are a common dish. Corned beef was considered an adequate substitute for bacon by Irish immigrants in the 19th century. As a result of that substitution, corned beef and cabbage are a traditional dish consumed by Americans as part of the St. Patrick's Day festivities.
Pinching and wearing green:
Why do we wear green on St. Patrick's Day? Blame it on the leprechauns! Folklore says that wearing green makes you invisible to leprechauns. Leprechauns like to pinch anyone they can see, so wearing green makes you safe from pinches. Some people also believe that wearing green will bring good luck, and others wear it in honor of their Irish ancestry.
Things To Do in Portland for
St. Patrick's Day 2019
Kell's Festival
The Oregon Irish St. Patrick Day Festival
The Shamrock Run
St. Agatha Sellwood-Moreland St. Patrick's Day Parade and Festival
McMenamins Kennedy School St. Patrick's Day Across the Land
Murphy's Furniture St. Patrick's Day Parade
St. Patrick's Day Irish Stroll (Pub crawl)
Categories
Archives
Recent Posts
Getting started >
You bring the dream. We'll bring the diagram.
There's a financing solution for just about every situation.
Let's go get it

What our clients say >
I felt like I was treated like family, great communication and helping me with any questions I had.
Testimonials

Getting started >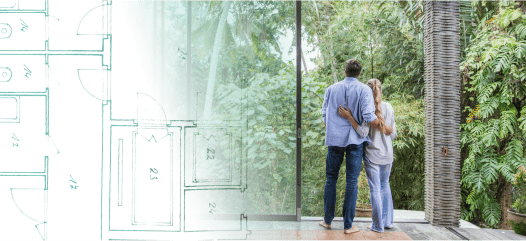 You bring the dream. We'll bring the diagram.
There's a financing solution for just about every situation.
Get started

Find an advisor >
Where does your sun shine? Find your local advisor.
Enter your city or state to see advisors near you.
Find advisor

Careers at PacRes>
We're growing. Grow with us.
Careers at PacRes reward excellence in mortgage banking.
Build a better tomorrow