< Back to News & Insights
Paperwork During the Mortgage Process
October 14, 2019 — 4 min read
At Pacific Residential Mortgage, we find that borrowers
often
comment about the amount of paperwork mandated for mortgage loan applications. Many buyers are told that the process was much less complicated fifteen or twenty years ago.
There are two main reasons for the change
: government guidelines, and the fact that banks do not want to be in the real estate business.
Turning Problems into Solutions
During the run-up to the housing crisis, many people "qualified" for mortgages they could never pay back. This led to millions of families losing their homes, and something the government wants to make sure won't ever happen again. As a result of that foreclosure crisis, banks were forced to take on the responsibility of liquidating millions of foreclosed homes and negotiating millions of short sales. Just like the government, they don't want more foreclosures.
The combination of those factors spurred the banks to tighten up their lending practices.
Consider this scenario:
If you loan your friend $20 to cover dinner, you expect them to eventually pay you back. There's no paperwork, and you know they're good for the money. On the other hand, loaning a friend $5,000 to buy a car is something entirely different. It's not quite the same easy transaction as a bar tab. Now imagine you have to loan your friend $500,000 to buy a home! You can see why all lenders, including PRM, want to make sure the property is valued correctly, the seller is the legal owner, and the buyers earn what they say they earn.
Paperwork You'll Need
What kind of paperwork will you expect to see throughout the process? Things usually start with the loan application. Underwriting your loan requires documents and signatures, and you may be required to produce, in hard copy or electronically:
Tax Returns
Pay Stubs
W-2s (or other proof of income)
Bank Statements (and other assets)
Credit History
Gift Letters
Photo ID
Renting History
When your loan closes, you'll also be asked to
sign the loan documents
, and vouch that you have received the loan and title documents. The good news is that stricter paperwork means lenders, such as PRM, feel more comfortable offering low mortgage interest rates. People who bought homes fifteen or twenty years ago experienced a simpler mortgage application process but also paid a higher interest rate.
The average 30-year fixed-rate mortgage was 8.12 percent in the 1990s and 6.29 percent in the 2000s.
Important Documents to Save
The busyness of life can quickly cause things in our lives to pile up-- especially when it comes to mail, statements, and other important documentation. Although it may be tempting to just throw all of this clutter out,
there are important mortgage documents you should hold on to, rather than toss out.
Mortgage Statements
A mortgage statement is a document prepared by your mortgage holder. It's then provided to you with the current status of your loan. You'll receive these on a monthly basis after you close your loan. You'll want to hold on to these statements for the life of the loan, at the very least.
Deed
Your deed is the document you need to prove you have a claim to your property. It's recommended that you keep this document for as long as you own your home. Even though most municipalities keep online land records with a virtual deed, you should still hold on to your personal paper copy in case you need to quickly prove ownership of your home.
Purchase Contract & Seller Disclosures
A real estate purchase contract is a binding agreement between two parties for the transfer of a home or other property. Equally important is the seller disclosure, which is a set of documents completed by the seller of the home that lists any known issues with the property during the time of ownership.
Both of these documents provide the new owner with written evidence of the home's condition
in case a problem is discovered that was not originally disclosed by the seller. Keep these documents for as long as you own your home.
Home Warranty
In the unfortunate event that you need to replace or repair a portion of your house, the home warranty will include all the information you need. This form can be thought of as a written record of protection. Keep this document for as long as you own your home.
Final Settlement Statement
After closing a buyer (and seller) will receive a copy of their final settlement statement. It's a good idea to keep this document since it lists out the distribution of all the fees and who paid for what, as well as confirms the official settlement date.
Do you still have questions about getting a mortgage? Contact a Mortgage Advisor today to learn more.
Categories
Archives
Recent Posts
Getting started >
You bring the dream. We'll bring the diagram.
There's a financing solution for just about every situation.
Let's go get it

What our clients say >
I felt like I was treated like family, great communication and helping me with any questions I had.
Testimonials

Getting started >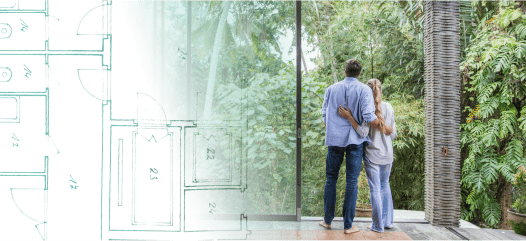 You bring the dream. We'll bring the diagram.
There's a financing solution for just about every situation.
Get started

Find an advisor >
Where does your sun shine? Find your local advisor.
Enter your city or state to see advisors near you.
Find advisor

Careers at PacRes>
We're growing. Grow with us.
Careers at PacRes reward excellence in mortgage banking.
Build a better tomorrow