< Back to News & Insights
Our Hearts to Your Home
April 22, 2020 — 2 min read
At PacRes, our clients have always been our top priority.
Click the video below for a special message from our Mortgage Advisors.
[embed]https://www.youtube.com/watch?v=x9VRZ_J-DKc[/embed]
A Reminder About Forbearance
You've probably heard this term more in the past month or two than you have in your entire time as a homeowner. So, what does it mean? Is it a good idea? Do all homeowners qualify? Let's break down the details.
MORTGAGE TERM:
Forbearance is when your mortgage servicer or lender allows you to pause or reduce your mortgage payments for a limited period of time. It's important to note than forbearance
does not erase
what you owe. You must pay the payment reduction or unpaid payments later, once your income has been restored. Depending on the type of loan you have, the owner or investor requirements in your loan, and your servicer, the forbearance options will vary.
If your mortgage is federally backed...
For a homeowner to be eligible for protections under the CARES Act, your mortgage must be federally owned or back by one of the following agencies:
U.S. Department of Housing and Urban Development (HUD)
U.S. Department of Agriculture
Federal Housing Administration (FHA)
U.S. Department of Veterans Affairs (VA)
Fannie Mae
Freddie Mac
If you're granted forbearance to delay making your monthly mortgage payments during the 180 days, you won't acquire late fees or have delinquencies reported to credit reporting companies.
If your mortgage is not federally backed...
We recommend contacting your servicer. Many financial regulators have encouraged financial institutions to work with borrowers over the next few months. You may not be granted forbearance, but your servicer should be able to help identify other alternatives for your financial circumstances.
Requesting Forbearance
Under the CARES Act, homeowners experiencing financial hardship due to the COVID-19 pandemic have the right to request forbearance for up to 180 days. If you're still facing financial difficulties after the initial 180 days, you may request an additional 180 days extension.
Homeowners must contact their lender or loan servicer to request a forbearance.
Wondering what your next steps are? Contact us today for more information.
Categories
Archives
Recent Posts
Getting started >
You bring the dream. We'll bring the diagram.
There's a financing solution for just about every situation.
Let's go get it

What our clients say >
I felt like I was treated like family, great communication and helping me with any questions I had.
Testimonials

Getting started >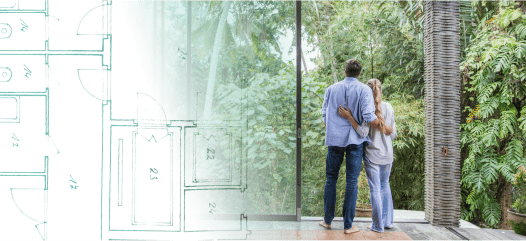 You bring the dream. We'll bring the diagram.
There's a financing solution for just about every situation.
Get started

Find an advisor >
Where does your sun shine? Find your local advisor.
Enter your city or state to see advisors near you.
Find advisor

Careers at PacRes>
We're growing. Grow with us.
Careers at PacRes reward excellence in mortgage banking.
Build a better tomorrow