< Back to News & Insights
Open Permits
June 1, 2015 — 2 min read
Open Permits Can Delay Closings for Homebuyers
As the real estate market heats up, buyers are choosing to make "as is" offers. Accepting an "as is" offer waives the right to home inspections in hopes of beating competing offers. An outstanding permit issue could be lying dormant. Until the lender's appraiser inspects the property and discovers the issue, the buyer's financing timeline could be at risk.
Don't Delay Your Closing
Buyers usually have no reason to suspect that an outstanding permit exists on a home they intend to purchase and rarely request that sellers disclose work from years ago. Open permits,
unrecorded easements
or building code violations are not listed on the preliminary title report and not covered by title insurance. Once discovered on an appraisal, lenders are unable to provide financing on a property with open permits. Homebuyers should always seriously weigh the risks of an "as is" offer. We recommend you hire a certified home inspector to head off any potential issues. Permitting issues could delay or make financing a property unfeasible. A permit may have been opened before the current homeowner owned the property but was never closed. This may affect the sale of the home if the new buyer cannot finance the property until the permit has been closed. Proactive real estate agents can help avoid financing delays by bringing issues to the attention of their client and lender as soon as possible, such as:
Un-permitted work
Open permits on a property
Obvious building code violations
Health and safety hazards
Recorded or unrecorded easements
Your mortgage lender and title company can help pull up any permit history for a potential listing or property clients are looking to purchase. Local permit history searches are also usually available online from your local regulatory building department.
It's important to clear up un-permitted work early and avoid closing delays. If you have questions about financing or would like help researching a property's permit history, don't hesitate to contact PRM today!
Categories
Archives
Recent Posts
Getting started >
You bring the dream. We'll bring the diagram.
There's a financing solution for just about every situation.
Let's go get it

What our clients say >
I felt like I was treated like family, great communication and helping me with any questions I had.
Testimonials

Getting started >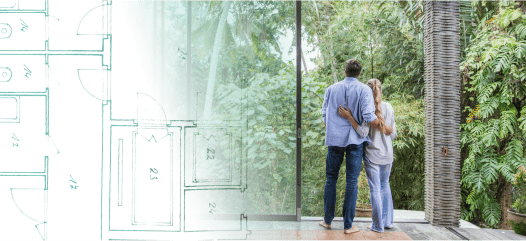 You bring the dream. We'll bring the diagram.
There's a financing solution for just about every situation.
Get started

Find an advisor >
Where does your sun shine? Find your local advisor.
Enter your city or state to see advisors near you.
Find advisor

Careers at PacRes>
We're growing. Grow with us.
Careers at PacRes reward excellence in mortgage banking.
Build a better tomorrow