< Back to News & Insights
Open Houses: Pros and Cons
May 9, 2019 — 5 min read
Based on our research with
Google Trends
, spring and summer are the peak seasons for buyer interest in open houses, especially in Oregon. This makes sense, especially in the Pacific Northwest region, because more people are willing to venture outside during the nicer weather. If you're considering hosting an open house, you should weigh the following pros and cons before you make your final decision.
Pros:
Attract more buyers: Open houses might attract buyers who are too busy or lazy to call for a private tour. They might also attract people who just happened to be in the area at the time and would not have been looking otherwise.
Additional exposure: Aside from attracting more buyers, your open house will gain additional exposure for your listing. For example, it could catch the attention of buyer's agents, family members of potential buyers, or neighbors looking for prospective housing for their friends or families. All of these sources could eventually lead to more buyer exposure for your home.
Less pressure on buyers: Many buyers are hesitant to schedule a private showing because it feels like a higher-pressure viewing appointment. Seeing the house when it's open to the public makes it more casual, and allows prospective buyers to take their time reviewing the features of the home.
More control: When you're selling the house you currently live in, having to maintain it at all times can be tedious. With an open house, you can prepare for one event that will potentially bring in a lot of prospective buyers all at one time. It's much easier to deep clean your house for one event than it is to constantly maintain the appearance that you live in a model showroom.
Cons:
Not always the most effective method: According to statistics from the National Association of Realtors (NAR), only 7% of buyers purchased a home they found via an open house. 50% found their home using the internet, so if you're planning on doing an open house, you should also consider making sure you have a great online listing to go with it.
Attracts unqualified buyers: Mortgage pre-approval is crucial for all buyers. A potential drawback of hosting open houses is that the buyers who come to look at your house may not be pre-approved yet. It's not possible to screen open house attendees to ensure they're qualified to purchase the home. If your home viewings are restricted to a "by appointment only" status, it's more likely the buyers will be pre-approved since they're already working with a real estate agent with a vested interest in seeing the transaction close.
Attracts "lookie-loos": Quite often, the majority of guests at open houses have no actual interest in purchasing that home. Frequent guests include neighbors, people seeking decoration inspiration, and buyers feeling out what they'll eventually want to buy. That's a lot of strangers walking through your personal space with no benefit to you.
Potential security issues: While there's not much hard data to show the number of thefts during open houses, police departments across the country have issued warnings to homeowners and real estate agents about the risk of being robbed. Open houses are perfect opportunities for thieves to steal or scope out your security and layout for a future break-in. The NAR also noted an increase in prescription drug abusers posing as home buyers to raid medicine cabinets and nightstands in search of drugs.
You should talk with your real estate agent and determine if an open house is a good idea for your specific situation.
Simple Steps to Prep for an Open House:
Prepping your home for an open house doesn't have to be complicated. Go through your house room by room so the project is not as overwhelming. Here are some simple steps that won't cost you much money, if any, but will boost the appeal of your home if you're trying to sell it while still living there.
Exterior: Sweep your driveway and sidewalks, wash your windows, and clean up your patio furniture. Mow your lawn and trim trees and shrubs away from the house. Fresh barkdust and seasonal flowers will also help brighten up your home's exterior for a low cost.
Kitchen: Remove all personal items and magnets from refrigerator. Put away all dishes. Wipe down all surfaces.
Bathrooms: Organize all cabinets and remove prescription drugs. Clean sinks, toilets, tubs, and showers. Repair any leaks.
Living areas: Store any pet-related items. Wipe down light fixtures and polish furniture. Pack away any excessive electronics such as gaming systems, extra remote controls, etc.
Bedrooms: Neatly store all clothing. Pack up personal items such as toys and stuffed animals. Make beds with fresh clean bedding.
Entire home: Open windows to air out rooms. Open curtains to let in natural lighting. Clean windows. Patch paint walls and ceilings as necessary. Sweep, mop, or vacuum floors. Clear all clutter and empty wastebaskets.
Should You Have an Open House?
We can't tell you if open houses will help your home sell or not, because each transaction is unique. We've provided objective information for both the pros and cons so you can make an educated decision. You should talk with your real estate agent and determine if an open house is a good idea for you.
Do you need a referral for a realtor to sell your house? Can we help you with financing on your new home? Fill out the form below or contact us today!
Categories
Archives
Recent Posts
Getting started >
You bring the dream. We'll bring the diagram.
There's a financing solution for just about every situation.
Let's go get it

What our clients say >
I felt like I was treated like family, great communication and helping me with any questions I had.
Testimonials

Getting started >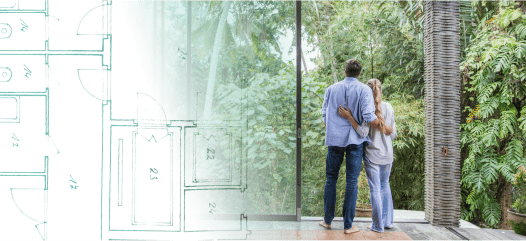 You bring the dream. We'll bring the diagram.
There's a financing solution for just about every situation.
Get started

Find an advisor >
Where does your sun shine? Find your local advisor.
Enter your city or state to see advisors near you.
Find advisor

Careers at PacRes>
We're growing. Grow with us.
Careers at PacRes reward excellence in mortgage banking.
Build a better tomorrow