< Back to News & Insights
Don't Leave Yourself Open at an Open House
January 29, 2018 — 3 min read
Theft can happen at any open house. It's an unfortunate reality, but there are actions you can take to protect yourself and your client's belongings when their house is open for others to roam. Hopefully, they put in an offer without taking any souvenirs! Here are a few things to keep in mind that will help you stay ahead:
Let's Go Together!
Having a trusted partner alongside you is of utmost importance. One of the best crime deterrents is to have a partner do the open house with you. Our Mortgage Bankers love to partner with their referral partners in any way possible. Let us get you in contact with someone in your area!
A Checklist for Sellers:
Most sellers leave the home during an open house or showing. Some stay, but make sure they are aware of the possibilities. Help their belongings remain safe by providing this simple checklist:
Remove all prescription drugs from cabinets and store in safe/locked place.
All keys, remotes, and fobs should either be locked away or in your pocket.
Lock away all important documents, birth and marriage certificates, financial statements, or personal information you wouldn't want falling into someone else's hands. Identity theft is real.
Lock up jewelry or remove from the house for the open house.
Password protect your computers, laptops, and tablets.
Be Prepared:
Know the ins and outs of the property. Inspect entrances, exits, doors, windows (even on the second floor), closets, rooms, and cabinets; if you were a thief, where would you look for the goods? Check locks before and after visitors leave.
Dress like you normally would at an open house, but make sure to wear shoes that enable you to move quickly if need be.
Let neighbors know about the open house. Most will drop by to check out the property themselves anyway, which is an opportunity to get some extra eyes on the house.
Take photos of each room in detail; use security cameras or alarms if you can.
Have visitors sign in before entering the open house. You'll have the ability to get a quick look of everyone before they enter.
Keep an eye on visitors when touring: watch for suspicious activity and take notes if you have to.
Have your cell phone in hand with emergency contacts at the ready.
Don't hesitate to call the police if anything looks remotely suspicious or you feel threatened in any way. We're here to be your trusted partner and help you in any way we can. If you need a partner at an open house,
contact us
or fill out the form below and we will be there for you!
Categories
Archives
Recent Posts
Getting started >
You bring the dream. We'll bring the diagram.
There's a financing solution for just about every situation.
Let's go get it

What our clients say >
I felt like I was treated like family, great communication and helping me with any questions I had.
Testimonials

Getting started >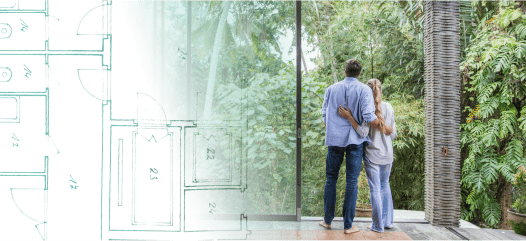 You bring the dream. We'll bring the diagram.
There's a financing solution for just about every situation.
Get started

Find an advisor >
Where does your sun shine? Find your local advisor.
Enter your city or state to see advisors near you.
Find advisor

Careers at PacRes>
We're growing. Grow with us.
Careers at PacRes reward excellence in mortgage banking.
Build a better tomorrow