< Back to News & Insights
DIY Office Decoration
May 16, 2019 — 5 min read
If you work in an office, you probably spend almost as much time at your desk as you do in your own house. But often we don't put too much thought into decorating our office space in a way that will make us feel more at home.
We should
. According to Johna Revesencio of
Fast Company
, "... research shows that the brain works much better when a person is feeling positive. At those times, individuals tend to be more creative and better at solving problems." Today, I'm going to show you a few affordable ideas for how to spruce up your office decoration using items purchased at the dollar store. Everything I did for these three items totaled less than $25, and all the projects can be completed in less than one day. The only supply you'll need aside from the dollar store items is a hot glue gun.
Simple $1 Office Decoration
This first one is so simple but so effective at personalizing your space. Did you know you can buy picture frames at the dollar store? They have a
huge
variety of frames available to choose from. I went with a simple black one because the photo I chose for the frame speaks for itself. Previously, I had this photo stuck to a bulletin board with a thumbtack. Simply adding a frame and hanging it on the wall above my coat rack was an instant upgrade to my office.
If you wanted to upgrade this into a slightly more involved craft project, you could easily grab various sizes of frames and make your own photo collage. Collage-style frames retail for $20 or more, so you'd save quite a bit of money if you made your own. An added benefit of making your own is that you're in control of what size each frame is, so you can choose the size to match the photos you want to display.
Decorate With Faux Succulents
Succulents are pretty simple plants to use for decoration. They don't require much water, and they survive fairly well if you just stick them near a window. Faux succulents are even better because if you don't have a window or you forget to water, they still won't die! Crate & Barrel sells "
Mini potted succulents, set of 4
" for $39.95. I'll show you how to make a similar display for $11 so you can take yourself out for a nice meal with the remaining $28.95 you saved.
Supplies:
Four faux succulents
Four glass votive candle holders
One block of floral foam
Black pebbles
White sand (not pictured)
Instructions:
Pour about an inch of white sand in the bottom of each votive holder.
Cut a piece of floral foam to fit inside the holder, with sand surrounding it. (Make sure it's the right height for the succulent pot to sit low enough that you can cover it up with the pebbles.)
Set the succulent, still in the pot it came in, on top of the floral foam.
Pour in pebbles on all sides to cover the succulent pot and fill the votive holder. Depending on how much sand and foam you use, you might need more than one bag of pebbles to complete this project.
If the succulents are really shiny and fake looking, you can spray them with a little dry shampoo to dull the shine.
Hula Hoop Picture Frame
Photo frames using clothespins to hold the pictures have become rather popular, and are an easy addition to your office decoration. Depending on the style, these retail anywhere from $15 to $60. I even found one shaped like a
birdcage
for $89.99. The one I made took $9 of supplies and I was able to personalize the entire frame instead of just the photos in it.
Supplies:
Hula Hoop
Wired ribbon
Faux flowers, assortment
Raffia
Mini clothespins
Instructions:
Peel the plastic sticker off the hula hoop to expose the actual color/surface you're working with. It's like a box of chocolates, you never know what you're going to get! I was lucky, this one is a grayish-purple color that works with my overall plan, so I didn't have to paint it. If you're not lucky, then just spray paint it the color of your choice.
Pop the hula hoop open at the seam and pour out the beads that make it rattle. (optional)
Stretch string or raffia across the hula hoop in as many lines as you want on your finished frame. I braided three strands of raffia together for more stability.
Make a bow using the wired ribbon.
Hot glue the raffia and bow into place once you're sure they're set up where you want them. Trim the ends off the raffia.
Trim the faux flowers and place them where you think they'll look nice. I recommend laying out your whole design before you start gluing anything into place.
Once you're happy with the layout, hot glue the flowers into place. Make sure you've covered the spots where you glued the raffia down previously.
Attach mini clothespins to the raffia, and add your photos.
Hopefully, these projects have inspired you to take a fresh look at your office decorations, or lack thereof. With just a little money, and slightly more creativity, it's easy to make your space feel more like home.
Did I inspire you to decorate your office? Would you like to come to a PRM office for a home loan consultation? Fill out the form below or contact us today!
Categories
Archives
Recent Posts
Getting started >
You bring the dream. We'll bring the diagram.
There's a financing solution for just about every situation.
Let's go get it

What our clients say >
I felt like I was treated like family, great communication and helping me with any questions I had.
Testimonials

Getting started >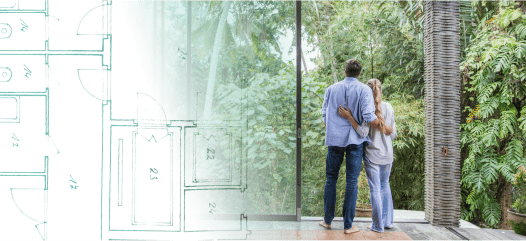 You bring the dream. We'll bring the diagram.
There's a financing solution for just about every situation.
Get started

Find an advisor >
Where does your sun shine? Find your local advisor.
Enter your city or state to see advisors near you.
Find advisor

Careers at PacRes>
We're growing. Grow with us.
Careers at PacRes reward excellence in mortgage banking.
Build a better tomorrow