< Back to News & Insights
Mortgage Occupancy Fraud
March 15, 2016 — 2 min read
Investment Vs. Primary Residence
It is one of the more common little white lies. Homebuyers tell mortgage lenders a property won't be their primary residence to try to get a low interest rate and down payment. Applicants claim they plan to occupy the house as a primary residence when in fact they have no intention. Though this may seem innocent enough, it's called mortgage occupancy fraud and has serious repercussions.
What is Occupancy Fraud?
On a loan application, borrowers must attest to whether the residence is a primary, second home, or investment property. At closing, they must sign an owner-occupancy affidavit stating they will occupy the home themselves. Unfortunately, some borrowers who plan to rent out a property rather than live in it aren't truthful about their intent. Even when they intend to repay the loan in full, it is still a misrepresentation of the loan application and considered fraud. Occupancy fraud is costly to lenders because it can raise the default rate and the risk that, if a fraudulent loan is exposed, the loan servicer or investor may require the loan to be repurchased by the originating lender. Real estate professionals are also at risk. When fraud is discovered, all professionals attached to that loan and those companies may be entered in a fraud contributory database. When occupancy fraud occurs, the lender can call the loan, demanding full payment of the outstanding mortgage balance. If it can't be paid in full, it can lead to foreclosure. Lenders may also file a suspicious activity report to alert the government to potential mortgage fraud. Two common red flags to look for are a significant or unrealistic commute distance and that the borrower is downgrading from a larger or more expensive house.
If you or your clients have questions about what constitutes primary residence occupancy, please contact PRM. Our Mortgage Advisors are always available to meet with you or your clients. Let's help explain the loan process or get them approved for a home purchase.
Categories
Archives
Recent Posts
Getting started >
You bring the dream. We'll bring the diagram.
There's a financing solution for just about every situation.
Let's go get it

What our clients say >
I felt like I was treated like family, great communication and helping me with any questions I had.
Testimonials

Getting started >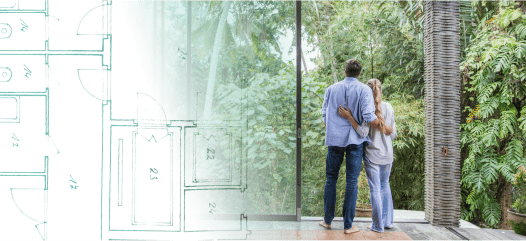 You bring the dream. We'll bring the diagram.
There's a financing solution for just about every situation.
Get started

Find an advisor >
Where does your sun shine? Find your local advisor.
Enter your city or state to see advisors near you.
Find advisor

Careers at PacRes>
We're growing. Grow with us.
Careers at PacRes reward excellence in mortgage banking.
Build a better tomorrow