< Back to News & Insights
No Sweat Summer Home Maintenance Checklist
Denny Galluzzo,
Sr. Mortgage Advisor
July 4, 2022 — 6 min read
Fresh patties sizzle on the grill; a cool breeze tickles your neck; the sound of kids riding bikes fills the neighborhood. The sights, sounds, and smells of summer are here, and that means it's time to review our summer home maintenance checklist. Download our
Summer Home Maintenance Checklist
and use our summer maintenance tips to protect your home's value and ensure it's in tip-top shape for the warm weather ahead.
#1. Power Wash Your Driveway and Sidewalks
This is the perfect time of year to clean your sidewalks, deck, patio, and/or driveway. The easiest way to clean these areas is to use a pressure washer. However, it's a good idea to check these areas for cracks and weeds before doing that. Once you complete a thorough inspection, you can wash away the dirt and grime. If you don't own a pressure washer or have a neighbor that will lend you one, you can check in with your local home improvement store about
renting one
.
#2. Inspect the Exterior of Your Home
Once you've knocked power washing off of the summer home maintenance checklist, take some time to examine the exterior of your home for loose or rotted siding or chipped or faded paint. You'll also want to wash your windows inside and out, check your roof for missing shingles or mold, and make sure that your gutters and downspouts are clear of debris. If you're planning to spend a lot of time outside, you may want to devote time to cleaning mold, dust, and grime from your outdoor furniture and appliances.
#3. Upgrade Old Windows and Replace Damaged Screens
During the summer months, it's important to check that your windows work properly in order to maintain temperature control. Check the sealant around indoor and outdoor windows, and replace it if necessary. If your living space has single-paned windows, watch out for damaged glazing, which is the hard putty that adheres to the individual panes of glass in place. From the inside of your house, you can inspect the threshold beneath each door, keeping watch for daylight or other obvious signs of an opening that needs to be sealed shut. If you discover air leaks, a fresh layer of exterior-grade caulking will seal up any gap or crack causing you problems. While you're spending time examining your windows and screens, you may want to take some time to wash them, too. To wash your window screen, remove it, and then gently scrub it with hot, soapy water. If your screens are too dirty to be cleaned, you may want to replace them.
#4. Spend Some Time in the Yard
From the grass to the trees, a little yard care goes a long way to making sure that your home looks fresh and inviting. Begin by removing dead detritus from trees and plants and pulling weeds. If you haven't already, break out the mower and trim the lawn. If you have a gas mower, it may need a little maintenance. Check to see if you need a new spark plug, air filter, or belt, and make sure that your mower's blades are sharp. The finishing touch to this item on our summer home maintenance checklist? Lay mulch in flower beds to keep weeds at bay and help your plant retain moisture. This is also a great time to
get your home ready for barbeque season
with new landscaping.
#5. Prevent Pests
One of the downsides to summer is the surge in insect and other pest activity. You can guard against common summer pests, including mosquitos, ants, and snakes with a few easy pest control tips.
Eliminate standing water.
Mosquitos bugging you? Take a look around your property to ensure there is minimal standing water in buckets, flowerpots, and other areas where moisture tends to gather.
Remove food sources for snakes.
While snakes are instrumental in helping to maintain wildlife populations, it may feel upsetting to find one in or near your home. If you find one on your property, they're probably searching for food or shelter. Not all snakes are venomous and not all snakes bite, but if you suspect a snake may be poisonous, it's a smart idea to be cautious around it. The best way to get rid of snakes is to leave them alone, so focus on the elements that may have attracted them to your yard in the first place, such as lawn debris, thick shrubbery, or food sources, such as mice or rodents. You may want to experiment with
natural repellants
, such as ammonia, smoke, onions, garlic, or vinegar, or hire a professional pest control service.
Store firewood property.
Warm summer evenings go hand-in-hand with friends and firepits, but did you know that termites love firewood? If you're going to store firewood on your property,
stack it at least five feet from your house
to keep potential terminates as far away as possible from your home. If possible, store the wood on racks.
#6. Check Your HVAC System
This is one of the most important items on our Summer Home Maintenance Checklist, particularly for people who live in warmer regions. This time of year comes with higher temperatures and humidity levels, leading many to crank out cool air to keep their living space comfortable. You should be sure to replace your HVAC frequently and check to make sure that the fan is working well, the coils are clean, and that there isn't faulty wiring that could cause a fire. If you have pets in your home, you will need to replace your air filter more frequently, as
excess hair and dander could clog them faste
r
. In general, it's best to consult with a professional before attempting HVAC maintenance.
#7. Clean Out Your Fridge and Freezer
During warmer months, your fridge and freezer work harder to maintain cool temperatures, which means they're more likely to break down or malfunction. Luckily, there are a few simple tasks you can do to keep it running smoothly.
Clean the interior frequently.
Use a cloth, warm water, and soap to wipe down and remove crumbs and spills.
Deodorize.
Keep an open box of baking soda stocked in the fridge and replace it every three months.
Replace the ice maker or water filter.
Replace your filters every six months or so to avoid potential clogging. Clogs will reduce water flow, which could result in a slow water dispenser, weird tasting water, and/or low ice production.
#8. Check Your Detectors
It's important to check your smoke and carbon monoxide detectors regularly to ensure your family's safety. You'll want to make sure that the batteries are fresh and that they're capable of detecting an issue immediately. Whether summer, spring, fall, or winter, we're here to provide knowledge and expert tips to help you protect your investment. Download our
Summer Home Maintenance Checklist
to gain peace of mind and prepare for the warmer months ahead.
Have additional questions about home maintenance or repairs? Reach out to your local Mortgage Advisor today, or check our blog for additional resources.
Categories
Archives
Recent Posts
Getting started >
You bring the dream. We'll bring the diagram.
There's a financing solution for just about every situation.
Let's go get it

What our clients say >
I felt like I was treated like family, great communication and helping me with any questions I had.
Testimonials

Getting started >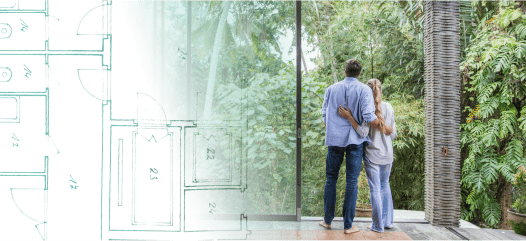 You bring the dream. We'll bring the diagram.
There's a financing solution for just about every situation.
Get started

Find an advisor >
Where does your sun shine? Find your local advisor.
Enter your city or state to see advisors near you.
Find advisor

Careers at PacRes>
We're growing. Grow with us.
Careers at PacRes reward excellence in mortgage banking.
Build a better tomorrow