< Back to News & Insights
When Do I Need a Down Payment Ready?
Tyler Beard,
Mortgage Advisor
June 27, 2022 — 5 min read
You've been saving for years, and now, the time is here--you've noticed signs you're ready to buy, including
having good credit
and sufficient income to cover your mortgage and other homeownership costs. However, you'll need a lump sum of cash to cover part of the home's purchase price. If that's got you wondering, "when do I need a down payment ready?", read on--we're here to walk you through the timeline and review earnest money vs. down payment.
When Do I Need a Down Payment Ready?
If you're a first-time homebuyer, it's natural to be cautious of the homebuying process. However, it's important to start saving for a down payment as soon as possible. It's the first, and for many, the most challenging part of buying a home. When you're ready to make an offer on a home, you don't need to come up with the entire down payment then and there, but you'll probably need to include an earnest money deposit. That's the portion of the down payment
included as part of the offer you make on the house
. So, instead of asking, "when do I need a down payment ready," it may be more appropriate to ask, "when do I need my earnest money ready?"
In general, your earnest money is due when the purchase agreement is signed; the rest of the down payment, along with closing costs, is due at closing.
Your purchase agreement will be several pages long and will outline the terms of sale. In general, it will take about
30 to 45 days
from the time the purchase agreement is signed through the date that you close on your loan. If you're just starting out, or if you're trying to save up a little faster, there are
ways to save up
and still make ends meet. However, before you plan a budget, you'll have to decide how large of a down payment you want to make. Make sure those numbers match up with the numbers your finances reflect.
Earnest Money vs. Down Payment: What's the Difference?
In most cases, earnest money acts as a deposit on the property you're looking to buy. Your earnest money, later applied to your down payment or closing costs, demonstrates that you're a committed buyer. Should the sale fall through, it protects the seller, depending on the details of the purchase agreement. The amount you pay in earnest money vs. down payment is open to negotiation, based on the market and the condition of the house. However, if the seller is unhappy, they can turn down the offer or ask for more money. In a seller's market, when housing stock is limited, sellers may ask for an amount that is above-market average. You may pay by personal check, certified check, or a
wire transfer
. Your real estate agent will provide more information about your current market and how to make a competitive offer that stands out to sellers and their listing agents.
On the other hand, the number of funds necessary for a down payment will vary based on your loan but
may range from three percent to up to 20 percent
of the total purchase price. That's a lot of cash, so if you're a first-time homebuyer, don't get discouraged--most people need to sell their current home to have sufficient funds. For qualified borrowers,
there are low and zero down options
, including:
FHA Loans: 3.5% down payment minimum
Conventional Loans (with PMI): 3% down payment minimum
VA Loans: 100% financing
USDA Loan*: 100% financing
Jumbo Loan: 15% down payment minimum for primary residence (with no PMI)
Remember

:
Inevitably, other expenses arise throughout the homebuying process, so it's a good idea to have extra funds set aside. When you've set aside enough money for the down payment, and still have funds left over, it's another one of the signs you're ready to buy.
Where Does the Earnest Money Go?
Your earnest money is earmarked for the seller, but in most cases, it will go directly into an escrow account. This neutral third-party account will hold onto the funds until the deal is finalized. The rules regarding escrow accounts vary by region, and additional details may be spelled out in your purchase contract. When the housing transaction is complete, the money is applied to your down payment or closing costs. Once you become a homeowner, you may choose to open a separate escrow account as part of your monthly mortgage payment, depending on the loan program. Remember, you may have to forfeit the earnest money to the seller if you break the terms of your purchase contract, so be sure to review it carefully.
What Happens to My Down Payment if I Back Out?
Most purchase contracts have contingencies written into them. If you're buying a home, or if you're not feeling confident about when you will need a down payment ready, a contingency lets you back out of the purchase contract under specific conditions while expecting a full refund of your earnest money. Common contingencies include:
Mortgage contingency: You're not able to secure financing
Appraisal contingency: The home appraisal comes in lower than the sale price. Remember, a home appraisal is different than a home inspection--whereas an inspector represents the buyer, an appraiser represents the lender. Their job is to estimate the property's current fair market value.
Inspection contingency: The home inspection uncovered unexpected issues. For large problems, such as roof damage, negotiations may need to be made on the home's selling price.
If you cancel the contract without having a contingency in place, you may end up forfeiting your earnest money deposit to the seller.
Ready to begin the homebuying process? We're here to help you recognize signs you're ready to buy a house. Visit
our blog
or
reach out
today to get started.
*Some state and county maximum loan amount restrictions may apply.
Categories
Archives
Recent Posts
Getting started >
You bring the dream. We'll bring the diagram.
There's a financing solution for just about every situation.
Let's go get it

What our clients say >
I felt like I was treated like family, great communication and helping me with any questions I had.
Testimonials

Getting started >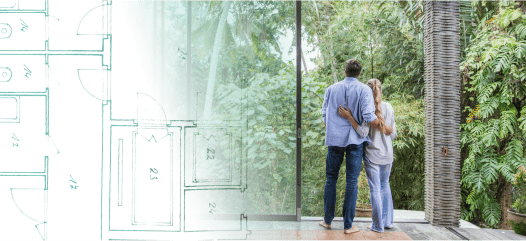 You bring the dream. We'll bring the diagram.
There's a financing solution for just about every situation.
Get started

Find an advisor >
Where does your sun shine? Find your local advisor.
Enter your city or state to see advisors near you.
Find advisor

Careers at PacRes>
We're growing. Grow with us.
Careers at PacRes reward excellence in mortgage banking.
Build a better tomorrow