< Back to News & Insights
What You Need to Know About Multi-Unit Homes
May 6, 2020 — 4 min read
Buying a home is an excellent way to build your net worth, especially if you consider purchasing a multi-unit home instead of a single-family one. Multi-unit homes offer the unique advantage of a place to live
as well as a source of income.
With multiple financing options available for duplexes, tri-plexes, and even four-unit homes, you could potentially bring in significant cash flow from your home. But are there potential negatives to owning and living in a multi-unit home? Today we'll go over some of the main advantages and disadvantages of multi-unit homes.
Location, location, location
You probably have a good idea of what part of town you want to live in before you start looking at potential properties. When you're specifically searching for a multi-unit home, your options are more limited.
Single-family dwellings are the predominant housing form in most suburban and rural areas.
If you're seeking a duplex, but also want to live in the country, you'll have a more challenging home search. However, if you're looking in town or a larger suburban area, you'll likely have a reasonably decent inventory available.
Financing a Multi-Unit Home
You may have heard that financing a multi-unit home is more complicated than a single-unit one. This is not actually true, as long as you're working with a lender who knows what they're doing. Conventional, FHA, and VA loans all allow homes with multiple units, as long as you occupy one of the units yourself. You can even use the rental income from the other unit(s) to offset your mortgage payment. Each loan program has specific requirements for multi-unit homes, so be sure to discuss your plans and needs with your Mortgage Advisor during your pre-approval process.
Are All the Units Legal?
Occasionally people market a property as a duplex when, in reality, it's a house with an accessory dwelling unit (ADU). ADUs are also known as granny flats or mother-in-law units. Sometimes they are legally permitted, sometimes they are not. These properties tend to be single-family houses with separate kitchens, with all sharing the same address, as opposed to a multi-unit home, where each unit would have its own legal address. Something to keep in mind: just because it produces income doesn't mean it's considered a "unit." While ADUs often provide income for the homeowner, they're not typically considered an income source for qualifying for a loan. If you need rental income for qualifying purposes, you'll need to stick with properties that are legally classified as multi-unit.
Privacy and Proximity
Being a landlord can be tough, especially if you and your tenants live right next to each other. On the positive side, if your tenants need something fixed, you're right next door and don't have to drive across town to deal with the issue. On the other hand, you're also right next door if your tenant happens to practice the tuba at 3 AM because that's when he swears the acoustics are best. Most multi-unit properties involve at least one shared wall, which means you can often hear more from your neighbor than you desire.
Tax Complexity for Multi-Unit Investment Properties
The income from a multi-unit property is a definite benefit to homeownership, but with it comes additional tax forms. The IRS has somewhat complicated
requirements
for how you file your taxes for income from investment properties. You should always
consult your tax professional
when you're considering purchasing an income-producing property.
Tenant Turnover
While multi-unit properties are a valid income source, they're only as reliable as the tenants who pay the rent. If you decide to manage the property as a private landlord, keep in mind that you'll be responsible for keeping tenants in the home. Depending on the tenants, this may be a non-issue, or you may find yourself addressing it multiple times per year. You could also
consider hiring a property management company,
which would alleviate some of the day-to-day hassles of being a landlord. If you use a property management company, remember they don't work for free. Therefore, your potential income will be lowered by the amount of the management fees. Finally, if you plan on owning and renting out a multi-unit property in Oregon, you should be aware of the
laws
regarding rent control, evictions, and notice to vacate. It's not uncommon for someone to plan on purchasing a multi-unit property to live in one unit and have their friends or family live in the additional unit(s). This is an excellent plan in theory, but if there are already tenants in the property, you need to be aware that they have rights that will likely affect your plans.
Are you interested in a multi-unit property? Let us help you with the financing! Fill out the form below, or contact us today for more info.
Categories
Archives
Recent Posts
Getting started >
You bring the dream. We'll bring the diagram.
There's a financing solution for just about every situation.
Let's go get it

What our clients say >
I felt like I was treated like family, great communication and helping me with any questions I had.
Testimonials

Getting started >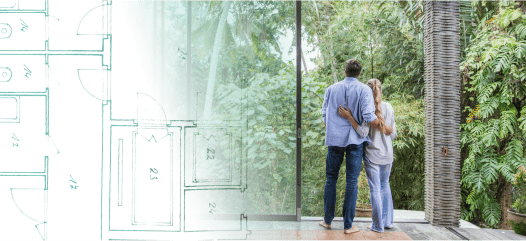 You bring the dream. We'll bring the diagram.
There's a financing solution for just about every situation.
Get started

Find an advisor >
Where does your sun shine? Find your local advisor.
Enter your city or state to see advisors near you.
Find advisor

Careers at PacRes>
We're growing. Grow with us.
Careers at PacRes reward excellence in mortgage banking.
Build a better tomorrow