< Back to News & Insights
Moving Trends in the US
April 17, 2019 — 3 min read
Did you know more homes will be
sold
during the first two weeks of May than any other time of the year? With thousands of homes being sold each day in the US, we began to wonder what these moving trends looked like. Where are people moving to, and why?
States on the Rise
According to
Move Matcher
, about 40 million Americans move each year. Surprisingly,
recent reports show people moving out of the states with the top three largest cities in the country to primarily southern states,
with a few exceptions.
So, which state holds the spot for highest inbound moves?
Idaho
. You read that right. With the rising cost of living in California and surrounding hubs such as Portland and Seattle,
Idaho has become the new frontier for high-end homes for a fraction of the cost
.
Forbes
listed Boise, ID as the fastest growing US city in 2018, before Seattle and Dallas. Population growth of 3.08% in 2017 has increased projected wage and home price growth. Other states with high inbound moves:
Arizona
South Carolina
Tennessee
North Carolina
States in Decline
When you think of in-demand locations to live, you might think of states with the large populations, big cities, and high rates of tourism. Nevertheless, the need for affordable housing with livable wages has pushed many to pack up and move out from these locations. The state with the biggest outbound moves is ...
Illinois
.
Illinois has been the highest ranked state for outbound moves four times in the past five years.
The
state lost
over 45,000 residents between 2017 and 2018 alone, only adding to the staggering 100,000 residents that have left since 2013. So, why are people leaving? Reasons range from local politics, declining birth rates, and many other factors. Other states with high outbound moves:
California
New Jersey
Pennsylvania
Maryland
Oregon Remains Steady
The trend to move from expensive hubs to smaller southern suburbs has decreased populations across the US. However,
Portland remains steady with a population increase of 1.2% from July 2017-July 2018.
With the metro topping off at about 2.45 million people, the region continues to see growth but at a slowing pace. Portland remains the nation's 25
th
largest metro area. Oregon, like many states, has seen a decline in birth rates over the past decade. However, Portland and the surrounding suburbs have attracted
major movement
from states like California, Washington, Texas, and even states as far as Florida. The lack of sales tax and bountiful outdoor activities definitely has its appeal to out-of-staters. Oregon is also home to many large
corporation
headquarters, such as NIKE, Columbia, Google, and Intel. The job market in Portland continues to provide transplants with opportunities that other cities on the west coast cannot. The job
growth rate
in Portland came in at
7% higher than the national average
. Pretty great, right? Whether you're moving counties, or across state lines, PRM offers a variety of loans to fit your lifestyle and needs.
Our locations
reach from Oregon to Idaho, Arizona to Texas, and we are only getting bigger.
Thinking of making a move? Contact us today for more information about our products and services.
Categories
Archives
Recent Posts
Getting started >
You bring the dream. We'll bring the diagram.
There's a financing solution for just about every situation.
Let's go get it

What our clients say >
I felt like I was treated like family, great communication and helping me with any questions I had.
Testimonials

Getting started >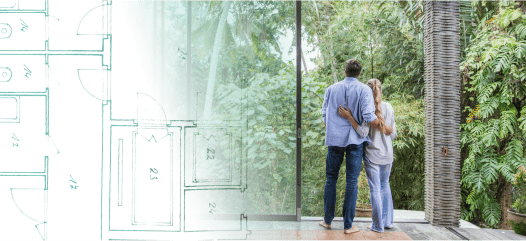 You bring the dream. We'll bring the diagram.
There's a financing solution for just about every situation.
Get started

Find an advisor >
Where does your sun shine? Find your local advisor.
Enter your city or state to see advisors near you.
Find advisor

Careers at PacRes>
We're growing. Grow with us.
Careers at PacRes reward excellence in mortgage banking.
Build a better tomorrow