< Back to News & Insights
Mortgage Relief Options Deadline Approaching
April 24, 2019 — 4 min read
The subprime mortgage crisis of 2006 upended the U.S. economy and created an unprecedented housing crisis that overwhelmed many homeowners starting in 2007. Home values plummeted, a recession struck, and unemployment skyrocketed. Needless to say, this perfect storm of economic woes resulted in significant foreclosures and bankruptcy filings. People sought out mortgage relief in any form available, but at the time, there were not many options to help struggling homeowners. The economic downfall severely impacted millions of families. Despite recent increases in home values in many areas of the country, there are still homeowners struggling with their mortgages. Many people have mortgages that are underwater even though the housing market and U.S. economy have strengthened in many regions. Although thousands of families continue to feel the harsh aftershocks of the financial crisis, mortgage relief options are available to help everyday people stay in their homes.
The Hardest Hit Fund
Near the peak of the crisis, the Obama Administration established the Hardest Hit Fund (HHF) to assist people in the states suffering the worst economic declines. In 2010, the Hardest Hit Fund provided billions to vulnerable homeowners as part of a broad strategy for mortgage relief to stabilize the housing industry. The program quickly evolved from a modest $1.5-billion resource for as few as five states to a $9.6 billion campaign covering 18 states. These regions saw overwhelming home value declines and a higher percentage of homeowners owing more than their properties were worth. The HHF is one of several federally-funded mortgage relief options available to struggling homeowners.
How the Hardest Hit Fund Can Benefit You
States that continue to experience above-average unemployment rates or whose housing prices declined more than 20 percent participate in the Hardest Hit Fund. The majority of the Hardest Hit programs prioritize struggling families whose home values are lower than their mortgage balances. This is also commonly known as "being underwater." Each state's housing finance agency (HFA) administers the program, and methods differ from state to state. However, there are several common potential benefits, such as:
Mortgage Assistance for Unemployed Homeowners
Mortgage Assistance for Underemployed Homeowners
Assistance for People Transitioning to More Affordable Homes
Mortgage Principal Reduction
Down Payment Assistance
For more information about the HHF, including a list of all 18 participating states, you can visit the
US Treasury's website.
Apply for Home Mortgage Relief Now
Since the financial crisis and subsequent recession, the government developed a variety of initiatives to assist impacted Americans. The available options include, but are not limited to: lowering interest rates and monthly premiums and reducing the overall balance. In 2016, the government allotted an additional $2 billion to the HHF in an effort to stall foreclosures. Since the overall housing market has improved considerably in recent years, the program is winding down. A deadline to access the benefits of the fund is set for the close of 2020. That means affected homeowners would be wise to pursue mortgage relief immediately.
Mortgage Relief Options in Oregon
Oregon is one of the 18 states participating in the Hardest Hit Fund program. Oregon's program is Oregon Homeownership Stabilization Initiative (OHSI). OHSI has three current programs:
Home Rescue Program assists unemployed and underemployed homeowners by providing up to 12 full monthly payments (capped at $20,000). Homeowners might also qualify to have their delinquent mortgage brought current if they are no more than $10,000 in arrears.
Loan Refinance Assistance Pilot Program assists homeowners by refinancing existing mortgages into a new mortgage based on current property value. If approved by the existing mortgage servicers, homes are purchased through a short sale and then resold to the homeowners. This program is available in a limited number of counties.
Rebuilding American Homeownership Assistance Pilot Project assists homeowners who owe more on their existing mortgages than their home's current value by refinancing their existing mortgages into a new mortgage with a lower interest rate.
For more information on the OHSI programs, including eligibility criteria and application process, call 503-986-2025 or
visit their website
.
If you have questions about mortgage relief options or any other home financing questions, fill out the form below or contact us today!
Categories
Archives
Recent Posts
Getting started >
You bring the dream. We'll bring the diagram.
There's a financing solution for just about every situation.
Let's go get it

What our clients say >
I felt like I was treated like family, great communication and helping me with any questions I had.
Testimonials

Getting started >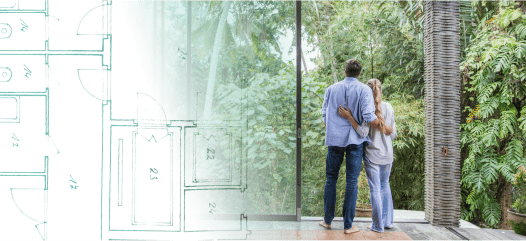 You bring the dream. We'll bring the diagram.
There's a financing solution for just about every situation.
Get started

Find an advisor >
Where does your sun shine? Find your local advisor.
Enter your city or state to see advisors near you.
Find advisor

Careers at PacRes>
We're growing. Grow with us.
Careers at PacRes reward excellence in mortgage banking.
Build a better tomorrow