< Back to News & Insights
Frequently Asked Mortgage Questions
January 10, 2020 — 7 min read
Buying a home is an exciting experience! However, there can be confusing processes and terms that are unfamiliar to those outside of the industry. For this reason, we've compiled some of the most frequently asked mortgage-related questions and answered them below.
Terms to Know
What Are Debt Ratios/DTI Ratios?
During your loan process, your mortgage advisor will likely refer to your "DTI" or "debt-to-income" ratio. You might also hear the terms "housing ratio" or "front end" or "back end" ratios.

Debt ratio, debt-to-income, or back end ratio is your total monthly housing expense plus any recurring debts such as car payments, credit cards, or other loan payments, divided by your pre-tax monthly income.
Your debt ratios are important to your loan qualification because the lender uses the DTI as part of the overall risk assessment in giving you a loan.
What is Mortgage Insurance?
Mortgage insurance helps protect the lender in case the borrower defaults on their loan.

This is not the same as homeowner's insurance.
It does not pay the mortgage for you if you lose your job.

Mortgage insurance is typically required for loans with a down payment less than 20%

Oftentimes, mortgage insurance can be cancelled once you reach a specific amount of equity in your home. There are certain requirements which must be met before that happens. You can read more about cancelling Mortgage Insurance on our website.
What is APR? Why is it Different than the Interest Rate?
Annual Percentage Rate (APR) is the total of the interest rate plus other costs such as fees, discount points, and some of the closing costs expressed as a percentage.
The interest rate calculates what your actual monthly mortgage payment will be, whereas the APR measures the total cost of a loan.

After you've applied for a home loan, you'll receive a Loan Estimate from your lender. The APR is frequently higher than the interest rate because of added fees. APR is a comparison tool. Interest rates, loan fees, and points can vary from lender to lender and depending on the loan program. The APR can always be used to compare multiple loan products accurately.
Try comparing a loan's APR to its advertised interest rate. An APR that's significantly higher than the interest rate might indicate a red flag that added costs are attached to the loan. You can read more about the difference between APR and interest rates on our website.
The Application Process
When can I lock in my interest rate?
Most loan programs allow you to lock in your rate once you find a property. The lock period must cover the length of time required to close your loan.
You should contact your mortgage advisor to discuss locking the rate.
Rate lock periods are typically available from 15 to 60 days--extended lock periods, like our RateSafe 90-day lock option, may be available for specific loan products.
You'll receive some updated loan disclosures, including a revised loan estimate, showing the terms of your rate lock agreement.
How do I know how much home I qualify for?
For a quick estimate, you can use our online mortgage calculator to figure out what purchase price and down payment would fit your monthly budgeted mortgage payment amount.

For a more detailed figure, you can contact us or apply online to allow your mortgage advisor to run your credit report and verify your assets and income. Once that's completed, your mortgage advisor can also help you obtain a complete written approval before you make an offer on a house.
What should I avoid doing before getting approved for a loan?
Don't go shopping for a new home until you've been approved.

Obtaining an approval before you begin the shopping process can save you hours of stress and heartache. When you know in advance how much house you can afford, you can meet with your realtor as a well-informed and educated buyer, ready to make a solid offer.
For a full list of what to avoid, check out our list.
Can I qualify for a loan with bad credit?
Having good credit can help get a more competitive mortgage interest rate and open up a wider variety of loan program options to you, but perfect credit is not a requirement for qualifying for a mortgage.

If you have a low credit score or have filed bankruptcy in the past, you still have loan options.
Your loan will be based on the official credit report pulled by your lender, but you can check your free credit report yearly to keep track of your financial status.
The Closing Process
What are closing costs?
Closing costs are the additional fees paid as part of closing your loan.
Typical closing costs can include underwriting or processing fees, appraisal fees, and charges paid to the title or escrow company.
Your estimated closing costs will be disclosed to you on your Loan Estimate within three days of your application date and re-disclosed if there are changes to your fees during the process. The closing costs will be disclosed again on the Closing Disclosure statement you'll receive at the end of the loan process, so you will know what to expect at all times during your loan process.
Both the buyer and the seller pay closing costs. In addition to the costs typically paid for by the seller, you can ask the seller for a contribution toward your closing costs when you submit your offer on the house.
What do I need to bring with me to the closing appointment?
The closing appointment is the last step in financing a home. At the closing appointment or settlement, you and all other parties in the transaction will sign the necessary documents. Once those documents are signed and recorded, you take ownership of your home loan.
Prior to your closing appointment, you will receive confirmation of the location and time. Typically this is arranged by the title/escrow company, and most closing appointments take place at the title office.
You should bring your valid photo ID. Some of your closing documents will need to be notarized, which requires an acceptable form of identification. The following IDs are valid for notary use:

State-Issued Driver's License
State-issued ID card
Passport issued by U.S. Department of State
Military ID
State, county, and local government IDs
Permanent resident card or "green card" issued by the U.S. Citizenship and Immigration Services

Funds for closing must be brought in via wire transfer or cashier's check made out to the title company. The title company will give you specific instructions as to how to transfer the funds. Due to the high amount of wire transfer fraud, we highly recommend that you call and verify any wire instructions you receive prior to actually transferring the funds.
When (and how) does the money disburse?
For purchase, closing funds can be disbursed as early as the day you close your loan.
After your closing appointment, the signed documents are sent back to the lender for a final review.
Once all closing conditions have been signed off, and all signed paperwork has been received and reviewed, the lender will release the title/escrow company to fund and record the transaction.
The lender wires the funds to the escrow company, and the escrow officer handles disbursing the funds to the seller and any other third parties.
The title company sends the documents to the county recording office, where they are recorded, and your ownership is official.
These are just a few of many questions homeowners often ask. For more information, contact a Mortgage Advisor today.
Categories
Archives
Recent Posts
Getting started >
You bring the dream. We'll bring the diagram.
There's a financing solution for just about every situation.
Let's go get it

What our clients say >
I felt like I was treated like family, great communication and helping me with any questions I had.
Testimonials

Getting started >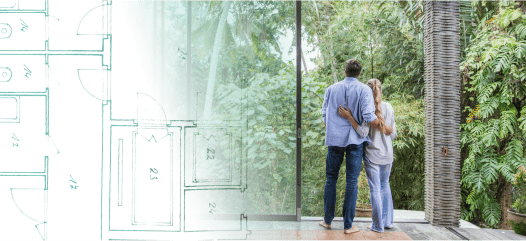 You bring the dream. We'll bring the diagram.
There's a financing solution for just about every situation.
Get started

Find an advisor >
Where does your sun shine? Find your local advisor.
Enter your city or state to see advisors near you.
Find advisor

Careers at PacRes>
We're growing. Grow with us.
Careers at PacRes reward excellence in mortgage banking.
Build a better tomorrow