< Back to News & Insights
Student Debt Prevents Loan Approval
June 17, 2019 — 4 min read
Can we talk about the
imaginary unicorn
in the room?
It's an incredibly common misconception within the mortgage world that student loan debt prevents applicants from getting approved for a home loan.
We're here to bust that myth.
A National Trend
Did you know a 2018 report from
The Institute for College Access and Success
(TICAS) shows 65% of graduating seniors from public and private nonprofit colleges had student loan debt? In Oregon alone, the average amount of student debt in 2017 was $27,885. All of this data is specifically regarding students attending private or public four-year colleges for bachelor's degrees.
The figures increase even further for post-graduate studies.
So, what does all this data mean? Basically, we're saying that if you have student loan debt, you're not alone. However, this looming debt shouldn't change your long-term goals of owning your dream home. There are multiple options available for homebuyers in need of a mortgage that works around their debt.
The Truth
Fannie Mae has
three solutions
that can potentially help applicants qualify for a conventional mortgage despite their student debt. Since
all these solutions are available with Pacific Residential Mortgage
, we want to ensure you're aware of all of them.
Student Loan Payment Calculations
The calculation used for your payment amount depends on how it shows on your credit report. Fannie Mae will use the payment amount reported on the credit report if there's a payment showing. If the payment amount is showing but is incorrect, the lender may use the payment shown on the student loan documentation. If the credit report does not show a monthly payment, or if the payment is $0 on the credit report, there are two options.
The first option is to use 1% of the balance
. The second option is more complicated, but it can benefit a mortgage applicant. If the borrower is on an income-driven payment plan, the lender may obtain documentation to verify the actual monthly payment. Thus,
if you're on an income-based repayment plan (IBR), and your payment is truly $0, the lender will use a $0 payment, which will help your debt ratios
. Loans in deferral or forbearance may not use a $0 payment for qualifying. The lender will use either 1% of the loan balance or the fully amortizing payment for those types of loans.
Debts Paid by Others
If joint debt is paid by someone else, Fannie Mae allows lenders to omit it. Therefore, if you have a cosigned student loan, and you can document someone else has made the most recent 12 months of payments on time, it doesn't have to count against your debt ratios.
The most common scenario where this guideline would apply is a parent who's cosigned for their child's education debt.
The key to this guideline is that the person who's making the payment must also be listed as a debtor on the account. Payments must be on time for the most recent 12 months, and you must provide documentation to prove that. What's the benefit of omitting a debt? Most loans have specific parameters for debt ratios.
If you can omit a debt, that subsequently lowers your debt ratios, and you could possibly qualify for a higher loan amount.
Fannie Mae Student Loan Cash-Out Refinance
For people who already own property, Fannie Mae offers another solution for student loan debt. Typically, a cash-out refinance has a higher interest rate than a rate/term or no-cash-out refinance. Fannie Mae's Student Loan Cash-Out Refinance is unique.
It allows for student loan payoff without the additional pricing adjustment that would apply to a typical cash-out refinance.
This product allows for a payoff of an existing first lien, plus at least one student loan. Applicants may finance their closing costs, points, and prepaid items. At closing, applicants may receive a maximum of either $2,000 or 2% of the loan amount, whichever is lower. Essentially, this is a rate/term refinance product, with the additional allowance of student loan payoffs. So,
Fannie Mae's Student Loan Cash-Out Refinance is an excellent solution for those wanting to refinance and pay off some of their educational debt,
without the higher rate pricing of a standard cash-out transaction.
You Can Get a Mortgage Even with Student Loans
We've outlined the options for how you can qualify for a mortgage and still have student loan debt. These are only three from Fannie Mae's conventional financing guidelines.
There are additional options, including other available loan products.
Please reach out to our Mortgage Advisors to discuss other loan products.
Do you have questions about how your student loans are affecting your mortgage eligibility? Fill out the form below or contact us today!
Categories
Archives
Recent Posts
Getting started >
You bring the dream. We'll bring the diagram.
There's a financing solution for just about every situation.
Let's go get it

What our clients say >
I felt like I was treated like family, great communication and helping me with any questions I had.
Testimonials

Getting started >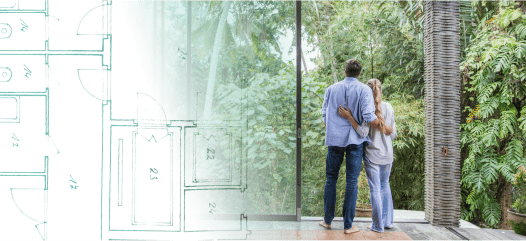 You bring the dream. We'll bring the diagram.
There's a financing solution for just about every situation.
Get started

Find an advisor >
Where does your sun shine? Find your local advisor.
Enter your city or state to see advisors near you.
Find advisor

Careers at PacRes>
We're growing. Grow with us.
Careers at PacRes reward excellence in mortgage banking.
Build a better tomorrow