< Back to News & Insights
Memorial Day: So Much More Than a Day Off Work
May 24, 2019 — 4 min read
Sales, three day weekends, BBQs ... that's what Memorial Day is all about to some people. But do you know why this day is a federal holiday? Today we're going to give you a brief history of the holiday to put it into perspective. This Memorial Day, we also urge you to take a moment to
remember the true purpose of the holiday.
The Origin of Memorial Day
Memorial Day is an American holiday, always observed on the last Monday in May. Its purpose is to honor the men and women who died while serving in the U. S. military. It became an official federal holiday in 1971 but was in observance as early as the late 1860s.
Decoration Day
After the Civil War ended in the spring of 1865, Americans in various cities began holding springtime tributes to the fallen soldiers, decorating their graves with flowers. Memorial Day actually started out as Decoration Day, which was the 30th of May, 1868. General John A. Logan, the leader of an organization of Northern Civil War Veterans, called for a nationwide day of remembrance, selecting that specific date. He also requested that everyone use that day to decorate the graves of comrades who died in defense of their country. On that first Decoration Day, General James Garfield made a speech at Arlington National Cemetery, and the 5,000 in attendance also decorated the 20,000 graves of Union and Confederate Soldiers. Decoration Day was observed over the subsequent years and was declared an official state holiday by all the Northern states by 1890. The Southern states continued to honor their dead on various separate days until after World War I.
Official Renaming to Memorial Day
Decoration Day originally only honored those lost during the Civil War. However, during World War I, the holiday evolved to commemorate American military personnel who died in all wars and conflicts. Decoration Day became Memorial Day. The holiday continued to be observed on May 30th, the original date General Logan declared, until 1968 when Congress passed the
Uniform Monday Holiday Act
. That Act established Memorial Day as the last Monday in May, which allowed federal employees a three day weekend. The change actually went into effect in 1971, which is when the day was officially renamed as Memorial Day and declared a federal holiday.
Memorial Day Traditions
Various cities across the United States hold Memorial Day parades each year. Chicago, New York, and Washington, D.C. host the largest parades, involving military personnel and members of veterans' organizations. Many people also choose to observe the day by visiting cemeteries and memorials. You may also see people wearing red poppies in remembrance of the fallen. This tradition started with the reading of a poem called "In Flanders Field." As a result, you'll often see Veterans stationed outside of stores handing out poppies and copies of the poem around Memorial Day.
Services Available for Surviving Family
The U.S. Department of Defense has Casualty Assistance Offices to provide
efficient, thorough, and compassionate assistance to family members.
Each branch of the military has a separate Casualty Assistance Branch.
A benefit many people are not aware of is surviving spouses of Veterans can obtain a VA loan, which offers up to 100% financing. PRM offers these loans to eligible surviving spouses. Eligibility falls under the following conditions:
Unremarried spouse of a Veteran who died while in service or from a service-connected disability.
Spouse of a Service member missing in action or a prisoner of war.
Surviving spouse who remarries on or after the age of 57.
Surviving spouse of certain totally disabled veterans whose disability may not have been the cause of death.
Ultimately, Memorial Day is a day of observance, not just an extra day off and an excuse to kick off summer with a party. We should make time to remember those who have fallen before us in service of our country, and their surviving family members deserve a day to pay their respects as well.
If you are a Veteran or a surviving spouse of a Veteran who might be interested in the benefits associated with a VA loan, please fill out the form below or contact us today.
Categories
Archives
Recent Posts
Getting started >
You bring the dream. We'll bring the diagram.
There's a financing solution for just about every situation.
Let's go get it

What our clients say >
I felt like I was treated like family, great communication and helping me with any questions I had.
Testimonials

Getting started >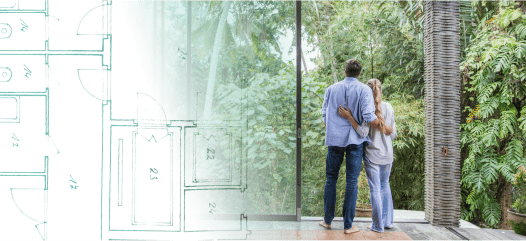 You bring the dream. We'll bring the diagram.
There's a financing solution for just about every situation.
Get started

Find an advisor >
Where does your sun shine? Find your local advisor.
Enter your city or state to see advisors near you.
Find advisor

Careers at PacRes>
We're growing. Grow with us.
Careers at PacRes reward excellence in mortgage banking.
Build a better tomorrow