< Back to News & Insights
Manufactured Home Financing
Ken Leroux,
Mortgage Advisor
June 25, 2020 — 4 min read
Manufactured homes are often referred to as a "mobile home" or "trailer." However,
manufactured homes are factory-built homes that are constructed on a permanent frame.
Though manufactured homes only make up a small percentage of housing, especially in metropolitan areas, this style is still an affordable option for those looking to be a homeowner.
What is a Manufactured Home?
As we mentioned above, manufactured homes are factory-built and permanently placed. Most manufactured homes come in a variety of styles, sizes, and floor plan options, so buyers aren't limited. Once the home is constructed, it can be placed either on land the homeowner has purchased or within a manufactured housing community. Keep in mind that the majority of a manufactured home's
appreciation potential
can come from the land it sits on. Historically, around 25 to 30 percent of manufactured homes were
placed in a housing community
, which all but eliminates any chance of appreciation for these homeowners. Not to mention, the additional cost of "ground rent" and fees for shared amenities and services may not be financially feasible.
Financing Options
As
booming markets
continue to see a rise in home prices, manufactured home pricing has increased only a small fraction, keeping this style of home affordable. In winter 2019,
homebuyers could purchase
a single-wide manufactured home for $52,700 or a double-wide home for $105,667.
For reference
,
single-wides are traditionally at least 18 feet in width and 90 feet in length, with a total of 1,080 sq. ft. Double-wides, on the other hand, can range anywhere from 1,000 sq. ft. to 2,300 sq. ft. When it comes to financing a manufactured home, homebuyers have a few different loan options available to them. Different buyers will qualify for various loans, and some lenders will not be able to offer the same array of products their competitors can.
Get in touch
with a Mortgage Advisor to find out which loans you might qualify for.
Conventional Financing
At PacRes, we offer conventional financing on manufactured homes to help meet your long-term goals.
Loan Details:
Home must be built after June 15th, 1976, with visible HUD tags*, 400 sq. ft. or larger.
Low down payment options
Cash-out allowed depending on LTV
Reverse mortgages available**
VA & FHA Financing
In addition to conventional financing, at PacRes, we also offer VA and FHA manufactured home financing, with similar loan details. The U.S. Department of Veterans Affairs backs VA loans, and they are available to active-duty military, reservists, and veterans. Eligible veterans may be able to buy a home with no down payment. Or possibly refinance up to 100% of the home's value and pay no private mortgage insurance. If you want to purchase a home, condominium, or manufactured home, the VA can guarantee up to the
conforming loan limit
of the total loan. Another thing to note, your VA loan
may
have a funding fee depending on which benefits you qualify for. Similar to VA loans, FHA loans are also government-backed, but instead by the Federal Housing Administration. FHA loans are a beneficial option for homebuyers looking for more financial flexibility and small down payment requirements. FHA and VA manufactured home loans are eligible for all manufactured homes***, double-wide or larger and allow for:
Flexible credit score limit
100% financing on VA loans for those who qualify
Low down payment options on FHA loans
Availability for primary residences
Interested in learning more? We can help. Talk to a Mortgage Advisor today for a no-commitment consolation.
*Home cannot have been moved; parks not allowed.
**Contents not provided by, or approved by FHA, HUD, or any other government agency. At the conclusion of a reverse mortgage, the borrower must repay the loan and may have to sell the home or repay the loan from other proceeds. Charges will be assessed with the loan, including an origination fee, closing costs, mortgage insurance premiums, and servicing fees. The loan balance grows over time and interest is charged on the outstanding balance. The borrower remains responsible for property taxes, hazard insurance, and home maintenance, and failure to pay these amounts may result in the loss of the home. Interest on a reverse mortgage is not tax-deductible until the borrower makes partial or full re-payment.
***Home must be built after June 15th, 1976, with visible HUD tags, 400 sq. ft. or larger. Homes cannot have been moved; parks not allowed.
Categories
Archives
Recent Posts
Getting started >
You bring the dream. We'll bring the diagram.
There's a financing solution for just about every situation.
Let's go get it

What our clients say >
I felt like I was treated like family, great communication and helping me with any questions I had.
Testimonials

Getting started >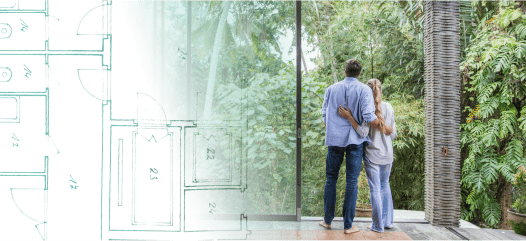 You bring the dream. We'll bring the diagram.
There's a financing solution for just about every situation.
Get started

Find an advisor >
Where does your sun shine? Find your local advisor.
Enter your city or state to see advisors near you.
Find advisor

Careers at PacRes>
We're growing. Grow with us.
Careers at PacRes reward excellence in mortgage banking.
Build a better tomorrow