< Back to News & Insights
Ways to Manage Your Mortgage During the COVID-19 Outbreak
March 20, 2020 — 3 min read
In a matter of weeks, the American way of living has come to a complete halt. Our once bustling cities have fallen quiet, and the cars on the highway seem to decrease drastically each day. As we wait to see how the COVID-19 outbreak will affect our economy over the next few months, it doesn't hurt to prepare for different outcomes. If your job has been affected, or you think it may be soon, rest assured that there are precautionary measures you can take to protect yourself.
Start with Your Mortgage Advisor
With information currently changing on an hourly basis, it's best to reach out to your Mortgage Advisor for advice or further instruction on how to proceed next. You will most likely be redirected to your mortgage servicer.
Mortgage Term:
A mortgage servicer sends you statements, collects payments, and can initiate foreclosure if need be. Your servicer should be contacted if you're at risk of missing a payment. (You can find the name of your servicer on your mortgage statements.) On March 18
th
, 2020, President Trump directed the Department of Housing and Urban Development (HUD) to
suspend evictions and foreclosures
through the end of April to help ease the financial burden many Americans have suddenly found themselves dealing with. While this is good news, this moratorium only applies to homeowners with mortgages backed by Fannie Mae, Freddie Mac, or FHA mortgages on single-family homes. Find out more information about President Trump's decision
here.
Document Any Financial Hardships
As the economy continues to shift and change, the federal government is likely to make proactive changes to help those drastically affected by the coronavirus. Although there is no guarantee what will happen next, you may need to prove your financial hardships to receive any upcoming aid. According to
Curbed
, it's best to start getting your documentation together as soon as possible. This includes, but is not limited to:
Pay stubs proving any pay or hourly cuts
Statements showing tour stock portfolio drastically changed
Documentation showing you were laid off
Keep Track of Communication Between You and Your Servicer
If you've been financially affected by coronavirus, you're not alone. As entire industries come to a screeching halt, thousands of homeowners have already lost their jobs, and
many more could
by the time all of this is said and done. This may seem like overwhelming news, but it's important to remember that you are not alone. Your servicer is likely at the absolute capacity for taking calls and answering questions at the moment, so be patient. However, don't forget to take diligent notes when speaking with your servicer. If you can, you may even find it beneficial to record the call for later reference. Save any emails you get from your servicer and file them for later. Basically, keep all your ducks in a row in case you need to produce the needed documentation or evidence at a later date. At PacRes, we want to remind our clients that we are always here to answer questions or direct you to the right resource. This is an ever-changing situation, and we will do our best to continue to provide updated information whenever we can.
If you have questions or concerns about your mortgage during this time, contact us today.
Categories
Archives
Recent Posts
Getting started >
You bring the dream. We'll bring the diagram.
There's a financing solution for just about every situation.
Let's go get it

What our clients say >
I felt like I was treated like family, great communication and helping me with any questions I had.
Testimonials

Getting started >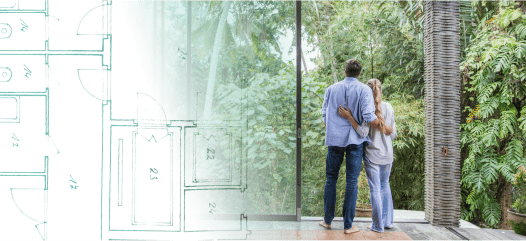 You bring the dream. We'll bring the diagram.
There's a financing solution for just about every situation.
Get started

Find an advisor >
Where does your sun shine? Find your local advisor.
Enter your city or state to see advisors near you.
Find advisor

Careers at PacRes>
We're growing. Grow with us.
Careers at PacRes reward excellence in mortgage banking.
Build a better tomorrow