< Back to News & Insights
Make Your Equity Work For You!
October 5, 2018 — 2 min read
Refinance your mortgage to pay off debt - do it right!
Debt is a major hurdle for many American households, especially those that have other consumer debt (credit card debt, auto loans, and student loans) in addition to their mortgage. Credit card debt, student loans, and auto loans have increased by 45% over the past decade; of that, 42% was student loan debt. While mortgage-related household debt has declined 5.5% since the recession in 2008. Having too much monthly debt can prevent you from investing your hard earned money into your future. Homeowners today, on average, have significant equity in their homes. Why not use that equity to pay down your debts and free up your monthly budget?
October Refinance Special!

For the month of October 2018, PRM has an exclusive offering to increase the benefits of a refinance to consolidate debt. We are offering a $1,000 credit to put towards your refinance closing costs!
Refinancing your home is not only great for those who want a lower interest rate, but you can also make the equity you've earned in your home work for you and pay off those non-mortgage debts with the proceeds.
For Example:
John and Sally have a home valued at approximately $500k. Their current mortgage is for $300k with a rate of 3.75%. Their monthly mortgage payment (principal and interest) is $1,390. They also have around $75k in combined non-mortgage debt, consisting of student loans, a car loan, and a few credit cards. Their minimum monthly payments for those debts are approximately $2,300. This puts their total monthly debt load around $3,700. By doing a cash-out refinance to consolidate all those debts into one payment at $375K loan amount and 5.375% interest rate, their new mortgage payment (principal and interest) would be just $2,099. This would provide John and Sally an approximate
monthly savings of $1,600
, just by using the available equity in their home.
Contact us today or fill out the form below to discuss whether a refinance is right for you!
Scenario is based on a 30 year fixed term, $375,000 loan amount, property valued at $500,000, 75% LTV, with closing costs and prepaids totaling $7,824. Rate of 5.375%, APR 5.471%, assume a 740+ credit score as of 10/4/2018.
Categories
Archives
Recent Posts
Getting started >
You bring the dream. We'll bring the diagram.
There's a financing solution for just about every situation.
Let's go get it

What our clients say >
I felt like I was treated like family, great communication and helping me with any questions I had.
Testimonials

Getting started >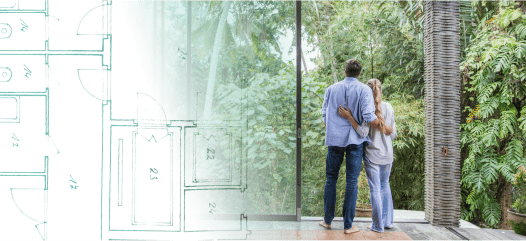 You bring the dream. We'll bring the diagram.
There's a financing solution for just about every situation.
Get started

Find an advisor >
Where does your sun shine? Find your local advisor.
Enter your city or state to see advisors near you.
Find advisor

Careers at PacRes>
We're growing. Grow with us.
Careers at PacRes reward excellence in mortgage banking.
Build a better tomorrow