< Back to News & Insights
Low and No Down Payment Mortgage Options
January 23, 2017 — 3 min read
Low and no down payment options are intensely sought after by first-time homebuyers, as it takes little money to invest in the purchase of their first home. PRM has many offers for low and no down payment options between 0-3% of the homes purchase price. With so much debt, such as student loans weighing down new homebuyers, low and no down payment mortgage options can make a huge difference in getting people into their first homes.
The Down Payment Wall
It's a common misconception that "20% down" is a requirement to buy a home in today's market. And the idea of this large of down payment, when home prices continue to rise, is what scares off many new homebuyers. Incomes may be good, but few first-timers have piles of money saved in the bank. The good news is there are several great mortgage programs that can help your clients over this mental wall and help them get to their dreams of homeownership.
Mortgage Insurance is Not Evil
Mortgage Insurance isn't good and it isn't bad, it can simply be a tool for borrowers who do not have full down payment. The purpose of Private Mortgage Insurance (PMI) is to protect the lender in the event of a foreclosure, that's all. But because PMI costs the borrower another monthly payment, many people strive to avoid it, though it can help them get home. With PMI, borrowers can get a home with less than 20% down; allowing them to purchase a home and start building equity to possibly invest in future homes. For most conventional loans,
PMI can be canceled
once the mortgage reaches 20% equity of the original value of the loan. Mortgage insurance premiums don't always come with low and no down payment mortgage options. Though only for
eligible military borrowers,
VA home loans have a no down payment requirement and never charge mortgage insurance (although closing costs do apply).
Don't Empty the Savings
A home's affordability is not solely about the size of the down payment. Being able to afford a home is about sustaining the mortgage payments over the life of the loan. A large down payment can lower the borrowed loan amount, therefore considerably lowering the monthly payment. However, if the borrower has to dump everything from their savings in order to make that down payment, they may be putting themselves at risk. Emergencies happen in homeownership. Borrowers will want to have enough still saved up to be able to pay for emergencies, so putting everything they have into a down payment is not wise.
PRM's Low Down Payment Mortgage Options
PRM has a vast array of low or no down payment options available to borrowers. Some of these options include:
Down Payment and Homeownership Assistance Programs
Down payment assistance programs can also be very beneficial to first-time homebuyers. You can refer your clients to the down payment assistance programs within their state.
Contact us today for more information!
Categories
Archives
Recent Posts
Getting started >
You bring the dream. We'll bring the diagram.
There's a financing solution for just about every situation.
Let's go get it

What our clients say >
I felt like I was treated like family, great communication and helping me with any questions I had.
Testimonials

Getting started >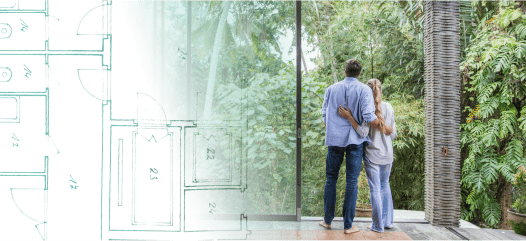 You bring the dream. We'll bring the diagram.
There's a financing solution for just about every situation.
Get started

Find an advisor >
Where does your sun shine? Find your local advisor.
Enter your city or state to see advisors near you.
Find advisor

Careers at PacRes>
We're growing. Grow with us.
Careers at PacRes reward excellence in mortgage banking.
Build a better tomorrow