< Back to News & Insights
Should I Lock My Mortgage Rate Today? Knowledge Is Key
Melair Holterhoff, CMA,
Sr. Mortgage Advisor
January 2, 2023 — 8 min read

Recent ups and downs of mortgage rates may have you wondering—should I lock my mortgage rate today? You don't want to be stuck with a higher interest rate if it could be avoided, but what if mortgage rates continue to climb and you miss your chance? If you want to learn more about mortgage rate locks before committing, or if you're having trouble figuring out how or when to do it, keep reading—RateSafe, our mortgage rate lock, has the potential to make homebuying in the current housing market a lot easier, and it comes with a float-down option.
How Will RateSafe Help Me in a Rising Rate Environment?
Mortgage rate locks allow you to lock in today's interest rate with a mortgage lender for a specific period of time. With RateSafe, you're allowed to lock in today's mortgage rate for free for up to 120 days*. Once the lock is in place, your rate will remain the same despite rate increases or decreases in the market but can take advantage of a one-time float-down option.
Recently, the National Association of Realtors predicted that severely limited housing inventory will prevent large home price drops for most of the country this year. While many experts predict that mortgage rates will in 2023, the exact timing is hard to predict, and depending on when you would like to purchase, it may not work out in your favor.
Saving even a fraction of a percent on your rate could save you thousands over the life of your mortgage. With this fact in mind, it makes sense to take advantage of every tool possible to help you budget for your home purchase. When you know the purchase price and your rate, you'll have a better idea of the amount you will have to pay each month and if you will have enough cash to cover all of you costs.
What's a Float-Down Option?
Generally, once you lock in a mortgage rate, it's locked through closing; however, with RateSafe, we offer a one-time float-down option. This gives you the freedom to lower your mortgage rate if rates decrease within a specified time, and for a certain amount. Keep in mind—float-downs don't happen automatically, so to exercise it, you will need to activate the offer and receive approval. No matter when you float the rate down within the lock period, the expiration will remain the same.
Should I Lock My Mortage Rate Today?
While the best time to lock your mortgage rate is when interest rates are at their lowest, this is extremely difficult to predict. The best time to lock in your mortgage rate is when you're ready financially and emotionally.
Generally, you have two options after you've been approved for a home loan: apply for a rate lock, or wait until your closing date to lock in a mortgage rate.
RELATED: What You Need to Prepare for Closing Day
If you need more time to decide, no worries—you can choose to lock in your mortgage rate up to five days before closing. However, locking in early may help you get closer to what you were budgeting for from the beginning.
Here are some questions you can ask yourself to help determine if you should lock our mortgage rate:
Am I pre-approved and do I have a home I'm committed to buying?
Are mortgage rates generally rising?
Has my Mortgage Advisor given me the thumbs up?
Do I feel comfortable with how this rate works and how it fits into my budget?
Advantages of Locking Your Mortgage Rate Today
Mortgage rates may increase. In a rising rate environment, a mortgage rate lock can prevent you from having to pay a higher rate down the road. With RateSafe, you can lock in a mortgage rate for up to 120 days*, which is a significant amount of time in the interest-rate market.
Peace of mind. If your housing market is particularly intense right now, or if you have a particular neighborhood in mind or time frame you're working within, a mortgage rate lock can help you address these concerns.
Disadvantages of Locking Your Mortgage Rate Today
Interest rates may decrease. If you're just going off the past few months, it may seem like rates are on a continual uphill climb—however, many people believe rates are due for a correction in the near future.
You may feel pressured to buy a house. Once you lock in your rate, the clock starts ticking, and some buyers may be sensitive to that pressure. If you believe you've found a fantastic mortgage rate, waiting to lock that rate in until you know you'll be able to close your deal in time can provide extra peace of mind.
Getting Started with RateSafe
RateSafe is an interest rate "lock-in" that confirms the mortgage rate we offer you will stay the same for up to 120 days while you shop for the perfect home. Our hope is that it will give you additional time to find exactly what you want and can afford, without fear of the market changing.
If you're interested in learning more, here are some highlights to get started. Contact your neighborhood Mortgage Advisor if you have additional questions or if you'd like to walk through options together.
Up to a 120-day lock-in commitment
Minimum 620 credit score
You must occupy the home as a primary residence
Manufactured homes are not permitted
Condos, PUDs, and 2-4-unit housing are acceptable
No geographic restrictions
Eligible for Home Ready, Home Possible, conventional, FHA, and VA loan programs
Besides Protecting My Rate, Are There Any Other Benefits to Ratesafe?
Yes! In addition to peace of mind, RateSafe can help you stand out from other buyers in a competitive market. Because you will already have underwriting approval and a locked-in mortgage rate, you will appear more attractive when compared to someone who just has a pre-qualification or a pre-approval letter.
What Other Factors Impact My Interest Rate?
While there are outside market factors that you can't control, there are some things you can do to improve your interest rate. Here are the most important factors that affect your rate:
Credit score. This number attempts to reflect how reliable a buyer will be when paying off their mortgage. Generally, if you have a higher score, you will receive a lower interest rate than someone with a lower score. Credit scores are calculated using these factors:
Payment history
How the credit is utilized
Credit history length
New credit accounts
Credit account mix
RELATED: How to Fix Errors on Your Credit Report
Property type and the location of your home. Property type, occupancy, and location, all factor in the mortgage interest rate. Pricing can vary slightly depending on the state or county you live in.
Loan term. Your loan term is the amount of time you have to pay back the loan. Typically, with a shorter-term loan, you will have a lower rate and lower overall costs but will have to make higher monthly payments.
Interest rate type (fixed versus adjustable). Fixed-rate mortgages don't adjust over time, while adjustable-rate mortgages may have an initial fixed period, after which they go up or down each period based on market conditions. Your initial interest rate may be lower with an adjustable-rate loan than with a fixed-rate loan, but the adjustable rate might increase over time.
Down Payment. On average, a larger down payment results in a lower home mortgage rate. However, a smaller down payment may make more sense for your current finances. Click here to explore no- and low-down payment options.
Home Price and Loan Amount. Homebuyers may pay higher interest rates on loans that are particularly small or large. Depending on your circumstances or mortgage loan type, your closing costs and mortgage insurance may be included in the amount of your loan, too.
Loan Program. Generally speaking, if the loan program is government-backed (FHA, VA, USDA), a smaller down payment is required from the borrower and may be offered at a more attractive interest rate.
Got Everything You Need?
There's a lot that goes into buying a home—if you still have questions or want to talk to someone face-to-face about RateSafe, your local Mortgage Advisor is here to help during the day, at night, or over the weekend. If you want to learn more about homeownership, click here for additional homebuying resources and blogs.
*The RateSafe lock is only valid until the expiration date. If the lock expires, the rate is subject to change. In the event the loan does not fund on or before the lock expiration date, the loan must be re-locked at current pricing. Your rate could potentially change based on specific changes of circumstances, such as changes in LTV or credit score. Locking your interest rate does not constitute loan approval.
Categories
Archives
Recent Posts
Getting started >
You bring the dream. We'll bring the diagram.
There's a financing solution for just about every situation.
Let's go get it

What our clients say >
I felt like I was treated like family, great communication and helping me with any questions I had.
Testimonials

Getting started >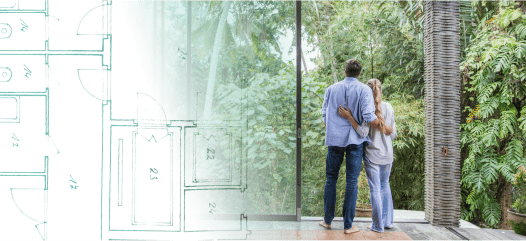 You bring the dream. We'll bring the diagram.
There's a financing solution for just about every situation.
Get started

Find an advisor >
Where does your sun shine? Find your local advisor.
Enter your city or state to see advisors near you.
Find advisor

Careers at PacRes>
We're growing. Grow with us.
Careers at PacRes reward excellence in mortgage banking.
Build a better tomorrow