< Back to News & Insights
Loan Forbearance vs. Deferment: What's the Difference?
Angel Quinonez,
Mortgage Advisor
May 24, 2021 — 4 min read
Are you facing hardship and worried about making monthly mortgage payments? Fortunately, homeowners have options to get some assistance in hard times. For example, during the financial crisis that began in 2020 as a result of the COVID-19 pandemic, the US government introduced a
series of measures
to bolster forbearance and deferment options. In times like these, forbearance and deferment are two options you may be able to take advantage of to temporarily postpone your mortgage payments.
What is Loan Forbearance?
If you are granted a
forbearance
, your mortgage payments can be reduced or postponed for a limited and specified period of time. Typically, a period of forbearance lasts up to six months. However, if you are still working through financial hardship at the end of this time period, you may be eligible for a six-month forbearance extension. Keep in mind that forbearance is not loan forgiveness.
At the end of your forbearance plan
, you will have to repay the full amount of your paused payments in one lump sum. In addition, interest continues to accrue during the forbearance period, even as payments are paused. This interest may end up being added to the balance of your loan, making your home cost more in the long run.
What is Mortgage Deferment?
The main difference between a period of forbearance and a deferment is when you will repay your postponed payments. After a period of deferment, you typically repay the deferred amount over a set amount of time. These repayments are added to your regular monthly mortgage payments, which means you'll have to pay more than you're used to when the deferment period ends. If you have a home loan backed by Fannie Mae or Freddie Mac, you may have another
deferral option
if you faced financial hardship due to the COVID-19 pandemic. Under this program:
You can postpone up to 12 months of payments
When deferment is over, you return to making your regular payments
The full amount of your postponed payments will be added to the end of your loan and will be due when you pay off your loan, decide to refinance or sell your home
No additional interest or late fees will accrue on your loan

What to Do when You Can't Pay Your Mortgage
Taking advantage of these mortgage relief options is a process requiring you to take decisive, well-informed action. First, call your mortgage servicer, explain your situation and ask what options are available to you. Each servicer has their own rules and options available. Start this process as soon as you become aware of a potential financial problem on the horizon; don't wait until you're unable to pay your mortgage. Getting in touch as soon as possible, before you miss any payments, provides more options and helps you avoid penalties. Before you reach out to your servicer, it helps to have an estimate of your anticipated income and expenses alongside documentation of your hardship, such as a notice of employment termination, pay reduction or furlough. After reviewing your options with your servicer, do independent research on those options and read the fine print before signing anything. You want to have a good understanding of how much you'll owe and when you'll need to pay. Don't agree to anything unless you fully understand and are prepared to handle all the terms and conditions of your forbearance or deferment plan. Make sure you understand things like interest penalties and their long-term impact on your mortgage before you sign an agreement with your servicer. Though it may seem like a good idea to save on monthly mortgage payments even if you aren't experiencing financial hardship, forbearance or deferment should only be used as a last resort. These agreements aren't a get-out-of-jail-free card; they come with significant strings attached. On top of the potential risk associated with the need to pay more than expected every month or come up with multiple months of mortgage payments in one lump sum, these relief options can impact your credit. Though mortgage servicers typically do not report forbearance or deferments as late payments to your credit report, they may
make a note
or remark about the status of your account on your report. Depending on how future lenders interpret these loan status remarks on your report, a forbearance or deferment on your credit report may affect your ability to refinance your home, buy a new house or obtain credit in the future. If you want to know how forbearance or deferment may affect you,
reach out
to one of our Mortgage Advisors today. We're here when you need us!
Categories
Archives
Recent Posts
Getting started >
You bring the dream. We'll bring the diagram.
There's a financing solution for just about every situation.
Let's go get it

What our clients say >
I felt like I was treated like family, great communication and helping me with any questions I had.
Testimonials

Getting started >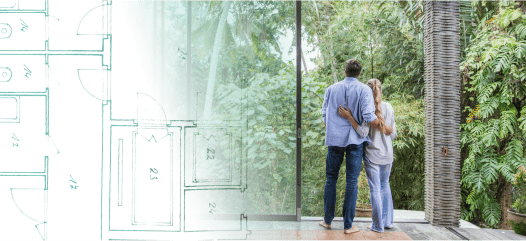 You bring the dream. We'll bring the diagram.
There's a financing solution for just about every situation.
Get started

Find an advisor >
Where does your sun shine? Find your local advisor.
Enter your city or state to see advisors near you.
Find advisor

Careers at PacRes>
We're growing. Grow with us.
Careers at PacRes reward excellence in mortgage banking.
Build a better tomorrow