< Back to News & Insights
Jumbo Interest-Only ARM Loan
May 21, 2019 — 3 min read
Alternative Advantages
Are you looking for a resource for a jumbo loan, but with a smaller payment than the traditional Principal, Interest, Taxes, and Insurance (PITI)? As part of our
Alternative Advantage Program
, PRM offers a Jumbo Interest-Only Adjustable Rate Mortgage.
Why Would Anyone Want an Interest-Only Mortgage?
There are various reasons why someone would want an interest-only mortgage. We'll list out some of the most common reasons among consumers today, but
please note
that we do not promote or guarantee any of these reasons.
You should have a thorough discussion with your Mortgage Advisor before you commit to an interest-only or adjustable-rate mortgage product so you're fully aware of how your loan payments will change over time.
Having said that, here are the most popular reasons why people may choose to use an interest-only product:
Monthly payments are low during the interest-only loan term.
Extra funds that would ordinarily go toward mortgage principal can instead be applied toward investments with a higher rate of return.
During the interest-only period, the whole amount of the monthly payment may qualify as tax-deductible.*
Plan on selling home and paying off the full mortgage before the interest-only period elapses.
What's Different About Our New Loan Product?
The Jumbo Interest-Only ARM loan is part of the Alternative Advantage Loan Products we offer here at PRM. These loans fall outside of the requirements of a
Qualified Mortgage
(QM), which typically makes financing harder to find for these specific loan programs, even though they are still loans that consumers want. The Jumbo Interest-Only ARM loan is a way to provide additional financing options for applicants or properties that are outside the scope of traditional QM loans. In other words, these loans are non-QM because they exceed the conforming loan limits, and they contain interest-only features.
In today's mortgage environment, it can be difficult to find a lender who offers the specific combination of jumbo loan amounts, interest-only, and adjustable-rate features all in the same product.
Program Details for Jumbo Interest-Only ARM Loan:
30 Year loan term
Choose between 7/1 or 10/1 interest-only ARM**
Maximum loan amount $3 Million***
Primary Residence and 2nd homes
Maximum Loan-to-Value (LTV) 80%***
Minimum credit score 700***
1 Unit Single Family Residence, Condo, and PUDs allowed
Purchase and Rate/Term Refinance
Do you have questions about the Jumbo Interest-Only loan or any other home loan questions? Fill out the form below or contact us today!
*All potential tax benefits should be verified with a professional licensed tax advisor.
**Interest-only period is first 10 years, based on the amount of outstanding principal balance. For the remaining 20 years the payment will be calculated at principal and interest and will amortize over the remaining term. Rate will adjust on 7 or 10 year anniversary date of loan depending on product chosen, and annually thereafter. Your interest rate cannot increase or decrease more than 5% at first adjustment and 2% per subsequent annual adjustment from your initial interest rate. Your interest rate will never be greater than 5% above your initial interest rate or lower than 2.25%.
***LTV, Credit Score, and loan amount requirements vary depending on occupancy status and loan purpose.
Categories
Archives
Recent Posts
Getting started >
You bring the dream. We'll bring the diagram.
There's a financing solution for just about every situation.
Let's go get it

What our clients say >
I felt like I was treated like family, great communication and helping me with any questions I had.
Testimonials

Getting started >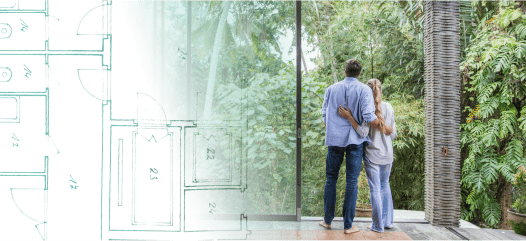 You bring the dream. We'll bring the diagram.
There's a financing solution for just about every situation.
Get started

Find an advisor >
Where does your sun shine? Find your local advisor.
Enter your city or state to see advisors near you.
Find advisor

Careers at PacRes>
We're growing. Grow with us.
Careers at PacRes reward excellence in mortgage banking.
Build a better tomorrow