< Back to News & Insights
Is Your Pre-approval In Good Health?
March 27, 2019 — 3 min read
Mortgage Pre-approval Dos and Don'ts Refresher
Ah, spring! Birds are chirping; flowers are blooming, and virtually everywhere you look there are signs of growth and development in nature.
So how's your mortgage health?
Is it growing and developing? As we head into the spring buying market, it's time for a pre-approval wellness check, because a healthy pre-approval will lead to a more smoothly developed loan transaction. If you're planning on buying or refinancing a home this year, please review this list of mortgage pre-approval Dos and Don'ts to make sure that your pre-approval status remains in good health.
Dos:
Be prepared to provide your most current income documentation, which typically includes:

Paystubs covering most recent 30 days
W2s/1099's
Social Security, Pension, Annuity award letters
Tax returns covering the most recent two years

Provide your Mortgage Advisor with a summary of your current debt, which typically includes:

Credit cards
Student loans
Auto loans
Housing expenses, including mortgages, rent, HOA dues, taxes, and insurance

If applicable, provide a complete and final copy of your divorce decree and/or child support agreement.
Provide thorough explanations for any current derogatory credit, judgments, bankruptcy, or liens.
Provide your most recent asset statements, which typically include:

Bank accounts
Brokerage accounts
Mutual Funds
Stocks
Retirement accounts

Be prepared to explain and provide supporting documentation for any large non-payroll deposits. Because the amounts that are considered "large" vary depending on the loan specifics, check with your Mortgage Advisor if you have questions.
Provide evidence of sufficient funds to cover your down payment and any closing costs.

If the funds are not currently available in your bank account, provide your Mortgage Advisor with the information about the remaining funds, so they can provide further instruction.
Lenders have specific documentation requirements, so we need to be able to advise you on how to document those funds appropriately.
If your closing funds include a gift, you'll need additional documentation. Your Mortgage Advisor will provide you with a full list of exactly what to provide and when to provide it.
Don'ts:
Make an offer on a home without being pre-approved by Pacific Residential Mortgage.
Quit or change your job
Increase your current credit balances
Open or apply for any new credit accounts
Dispute or close any items on your credit report
Forget to make your payments on time
Transfer or deposit large sums of money
May any cosmetic or structural changes to the property
But what if something happens?
If you find yourself in a situation where it seems one of these "don'ts" is unavoidable, make sure you talk to your Mortgage Advisor right away.
Keep in mind these lists are preliminary items, and your specific loan scenario might require more or less.
Your Mortgage Advisor will keep you updated through every step of your pre-approval process.
Do you have questions about any of these dos or don'ts? Would you like to a wellness check on your mortgage pre-approval? Fill out the form below or contact us today!
Categories
Archives
Recent Posts
Getting started >
You bring the dream. We'll bring the diagram.
There's a financing solution for just about every situation.
Let's go get it

What our clients say >
I felt like I was treated like family, great communication and helping me with any questions I had.
Testimonials

Getting started >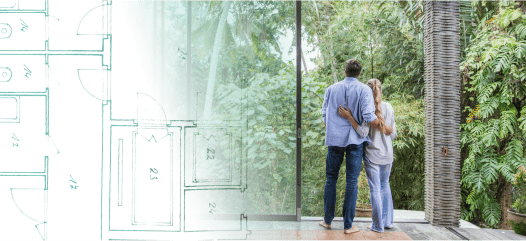 You bring the dream. We'll bring the diagram.
There's a financing solution for just about every situation.
Get started

Find an advisor >
Where does your sun shine? Find your local advisor.
Enter your city or state to see advisors near you.
Find advisor

Careers at PacRes>
We're growing. Grow with us.
Careers at PacRes reward excellence in mortgage banking.
Build a better tomorrow