< Back to News & Insights
In-House Appraisals
July 16, 2019 — 3 min read
An appraisal report is a
key component of almost every home loan transaction
. The appraisal is an inspection done by a professional appraiser which confirms the current market value of the home. Typically, a lender uses the services of one or more appraisal management company to obtain the appraisal report. Appraisal Management Companies (AMCs) are 3
rd
party contractors with no affiliation to the lender and are often contracted with multiple lenders at the same time.
What to Know as a Buyer
As a buyer, the appraisal is one of the first steps in the closing process. As long as your appraisal comes in at or above the contract price, the transaction will proceed as planned. However, if it comes in below contract price, this is an opportunity for you, as the buyer, to negotiate the price.
What to Know as a Seller
Sometimes appraisals can be inaccurate. If you feel that your appraiser has made a mistake, you can either present a factual case to the current appraiser or get a second opinion. At PRM, we want our clients to be in the best hands possible when it comes to homeownership.
This is why

w

e have an in-house appraisal team to help meet this need in the states of Oregon, Idaho, and Washington.
So, what does this mean for you?
These appraisers are actual employees of PRM, which means they are not under contract to work with several lenders at the same time. As a result, our appraisers are dedicated to and readily available to the clients within PRM.
Consistency, Knowledge, & Experience
Many of these appraisers have worked with Pacific Residential Mortgage over the past several years, as contracted AMC employees. They've provided consistent results, and have extensive knowledge of the areas they are appraising. With years of experience, you can trust our appraisers to deliver the best results.
Aside from our in-house appraisal services, some of our client's transactions may qualify for an appraisal waiver, or Property Inspection Waiver (PIW). This would remove the appraisal requirement on the transaction, which could provide significant savings on your closing costs. PIWs are transaction-specific, and require the loan to be run through our Automated Underwriting System (AUS) before we will know if your specific transaction is eligible for a PIW or not.
Do you have questions about appraisals, PIWs, or what in-house appraisals mean to you specifically? Contact us or fill out the form below to start the conversation!
Categories
Archives
Recent Posts
Getting started >
You bring the dream. We'll bring the diagram.
There's a financing solution for just about every situation.
Let's go get it

What our clients say >
I felt like I was treated like family, great communication and helping me with any questions I had.
Testimonials

Getting started >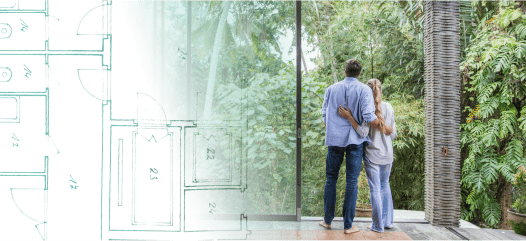 You bring the dream. We'll bring the diagram.
There's a financing solution for just about every situation.
Get started

Find an advisor >
Where does your sun shine? Find your local advisor.
Enter your city or state to see advisors near you.
Find advisor

Careers at PacRes>
We're growing. Grow with us.
Careers at PacRes reward excellence in mortgage banking.
Build a better tomorrow