< Back to News & Insights
The Cost of Using an iBuyer
September 26, 2019 — 5 min read
In our fast-paced world of consumerism, you can buy practically anything online and have it on your doorstep within days. But what if you could buy your house online? Well, with iBuyer sites like Opendoor and Knock, you can. iBuyers, or "instant buyers", are online real estate investors who use digital tools to reduce transactional property costs. In other words,
a company that will make an offer on your house instantly.
They will handle repairs, staging and home showings, marketing, and reselling your home, so you can move within a matter of days if you wish. This rising trend has homeowners second-guessing whether or not they need the help of a licensed professional to sell their home.
The Process
So, how does selling a house with an iBuyer work? A traditional real estate transaction may take weeks, if not months, to finalize. With an iBuyer, the sellers are in control. In most cases, the process looks like this:
Make an Offer
Not every home that requests an offer will get one. Your home will have to meet the company's standards and minimum criteria. However, they are free to request and there's no obligation to accept the offer if you feel it's unfair.
Keep in mind,
the offer given for your house is the base offer, and it will only decrease once repairs and inspections take place. Since 2014, iBuyers have expanded into
22 markets across
the US. In most cases, they buy homes
between $100K and $500k
and
avoid any properties
with repairs that could take too long to fix. If your home is too large, or too damaged, you may receive no offer at all.
Consider Your Offer
Popular iBuyer sites, such as Opendoor, offer a 5-day period for the seller to either accept or deny their offer. Broken down within the offer are the estimated repair costs, mandatory fees, and expected net proceeds. Depending on the current state of the housing market in your area, iBuyer fees are on average between 8-9%. In some riskier markets, sellers end up paying as much as
12% in fees.
When all is said and done, selling with an iBuyer rather than on the open market could
cost homeowners thousands of dollars.
Accept the Offer
If you decide to sell with an iBuyer, an estimator will do a full inspection and deduct this cost from the sale price. All of the repairs will happen after you've moved out of the space, so if you need to move in a hurry, you won't be slowed down by this process. If you have time to make repairs yourself, it could possibly save you money in the end. Some iBuyers will allow you to make changes before you move out in order to avoid steep repair costs. Selling to an iBuyer shouldn't be confused with "flipping a home." Companies that flip homes often buy distressed properties for a low price, pay extensive repair fees, then resell the home at a much higher price. iBuyers aim to make reasonable offers commonly referred to as
fair market value.
Whether or not you believe the offer is reasonable enough to accept or decline is up to you.
Choose a Closing Date
One major benefit of using an iBuyer is choosing your closing date. Some companies will allow you to move out in as little as 14 days. Homeowners needing to quickly relocate will find this to be a helpful tool. After closing, funds are paid to you within a few days.
It's also worth noting
that many iBuyers rely on local real estate agents to help support their online listing service. In fact, iBuyer companies will compensate agents for seller referrals and pay full commissions to buyer agents.
According to Opendoor,
when a licensed real estate agent refers a direct seller to them, they pay a 1% referral, enabling agents to maximize their proceeds.
The Rise of iBuyers
When it comes time to sell your home, you have to ask yourself what the value of your own time is. If you need a quick, painless selling experience, then an iBuyer might be worth exploring. On a different note, sellers looking to take their time to stage and market their own home with a local agent may find a greater return on their efforts. Here are a few of the top iBuyers of 2019, according to
The Balance:
Opendoor: Launched in 2013, Opendoor is the original iBuyer. The company both buys and sells properties and operates in over 20 markets across the U.S.
Zillow: Zillow branched into iBuying with the launch of its "Instant Offers" program in 2018. It's currently only available in a handful of markets, but the company plans to expand to more in the future.
Redfin Now: Redfin Now is similar to Zillow's Instant Offers. The discount real estate brokerage announced the program in mid-2018 and has been expanding it ever since.
Deciding to work with a local Realtor or an online service is entirely up to you. Regardless, your finances should be in order. Talk to a Mortgage Advisor to learn more.
Categories
Archives
Recent Posts
Getting started >
You bring the dream. We'll bring the diagram.
There's a financing solution for just about every situation.
Let's go get it

What our clients say >
I felt like I was treated like family, great communication and helping me with any questions I had.
Testimonials

Getting started >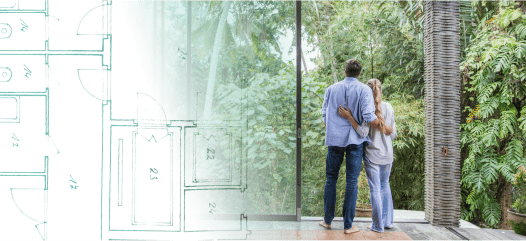 You bring the dream. We'll bring the diagram.
There's a financing solution for just about every situation.
Get started

Find an advisor >
Where does your sun shine? Find your local advisor.
Enter your city or state to see advisors near you.
Find advisor

Careers at PacRes>
We're growing. Grow with us.
Careers at PacRes reward excellence in mortgage banking.
Build a better tomorrow