< Back to News & Insights
How to Deep Clean Your Home Like A Pro
Robbie Thompson,
Mortgage Advisor
July 31, 2020 — 6 min read
If you've been following the PacRes blog over the past few years, you know how much we love talking about cleaning! From
organization
to
DIY cleaners,
our
Pinterest boards
are overflowing with helpful tips and tricks that we love to share. Today, however, we're using a little bit of our own expertise paired with
CDC recommendations
so you can master cleaning like a real pro.
What You Need to Know
The hot topic lately, or should we say for all of 2020, has been the coronavirus-- how it spreads, how to stop the spreading, and so on. One positive note that has come from the outbreak is businesses, schools, and homeowners alike have started noticing gaps in our cleaning routines. Whether we weren't using safe products, or we were missing critical surfaces that could harbor bacteria, we could all take a few of these new practices and implement them throughout the year. (Remember cold and flu season?)
According to the CDC
(as of July 10), there are still many unknowns about the coronavirus. Although, based on what they have been able to discover, COVID-19 is spread from person-to-person and happens most frequently among close contacts (within about 6 feet). This type of transmission occurs via respiratory droplets and happens much more commonly from person-to-person rather than from surface-to-person. With all that said, studies are currently inconclusive and undergoing further research. In the meantime, we should do all we can to protect ourselves and our loved ones through social distancing, wearing a mask (if able), and thoroughly cleaning.
Compile the Products
If you have kids, pets, or even just messy roommates, you're probably on a regular cleaning schedule. If you're not, but you're trying your best to get on one, we recommend starting small. Chores can quickly get the best of you if not performed in a timely, productive manner. Something as simple as dedicating 15 minutes each evening to tidying up the kitchen or living room could give you back more time later when you're up to your elbows in bubbles. For those wondering where to begin, start by compiling all the materials you'll need.
Rags, wipes, or towels that you don't mind getting stained (or tossed out)
Mop, scrub brush, or wet jet for floor cleaning (if using a traditional mop, have two buckets on hand for the dirty and clean water)
Dish soap, degreaser, and brush
Disinfectant spray and wipes
Rubber gloves
Broom and/or vacuum
Trash bags
Duster
Optional: Lemon, vinegar, salt, thieves, and baking soda for DIY cleaners
For more seasoned pros, your cleaning cabinets are likely stocked with extensive tools and products that would put any grocery store cleaning aisle to shame. However, for those looking for a place to start, the list above will do.
Set Aside Enough Time
Deep cleaning, especially in the middle of a pandemic, is no quick act. If you're aiming for full-home cleanse, set aside at least a few hours to get everything done. The bigger the home, the more time you should set aside. Now, let's talk about different rooms.
Kitchen
The trick to deep cleaning your kitchen is to remember all the surfaces that food could have touched since the last time you cleaned.
Oven.
Start by removing any food bits or foil that could be a fire hazard. Then remove the racks to clean separately. Use a name-brand cleaner or make a
DIY concoction
of your own with salt, baking soda, and vinegar.
Stovetop.
Depending on the type of stove you have, the cleaning style will be different. Scrub down all surfaces and knobs and wash the grates separately in the sink.
Microwave.
Remember the lemon and vinegar? These two working in tandem will help take time off the scrubbing process. (Use glass cleaner on the keypad and window.)
Fridge.
Ah, yes. The dreaded fridge cleaning will likely take the longest because of the glass shelving, rubber door seals, and impossible food gunk that always seems to appear. Use your kitchen cleaning time to also purge your fridge of any expired products living in the way back of your refrigerator.
Surfaces.
Your kitchen counters likely get wiped down a few times a day with a wet rag or paper towel. However, when you consider all the cooking items that come in contact you're your surfaces throughout the week, it probably wouldn't hurt to spend some extra time on them. Remember to scrub under any appliances that live on the counters full time.
CDC Tip:
Handles, switches (lights, garbage disposal), and sinks are often overlooked when cleaning, but likely one of the surfaces touched the most. Remember to wipe down these surfaces frequently.

Bathrooms
Try as we may, bathrooms can go from sparkling clean to disturbingly icky in a matter of days. Deep cleaning the bathroom is definitely less fun or glamorous as some of our more-seen rooms, but it must be done. Tubs/Showers. There are endless DIY scrubs to help eliminate that terrible tub grime that never seems to go away. However, warm water, disinfectant, and a sturdy sponge can also do the trick. And, while you're at it, wipe down your curtain liner and send your fabric curtains through the washer.
CDC Tip:
Store-bought cleaners that use chemicals have precautions on the back of the bottle for a reason. Take caution when using chemicals by wearing gloves and utilizing proper ventilation.
Grout:
Don't forget to wipe down the grout in your bathroom for that "extra-clean look."
Surfaces:
Just as we mentioned above with kitchen surfaces, bathroom surfaces collect dust, hair, makeup, soap, toothpaste, and so much more. Wipe down all counters, doorknobs, and bathroom accessories such as the soap dispenser and toothpaste holder to eliminate any germs.
Across the House
While the kitchen and bathrooms need a little extra TLC, the rest of the rooms in your house will share common spaces that can be cleaned similarly. Here are a few items that should be on your deep-clean to-do list:
Wipe down blinds
Vacuum windowsills and remove cobwebs from screens
Dust the ceiling fans
Wipe down all door frames and knobs
Clean out and sanitize all trashcans and recycling bins
Scrub HVAC vent covers
Remove and vacuum underneath furniture cushions
Clean carpets
Depending on your level of cleanliness year-round, this list may be too short or way too long. The essential thing to keep in mind during the coronavirus age is, "What do I touch the most?" Target those areas first, and work from there. For more information about CDC guidelines and cleaning recommendations for those at-risk,
visit their website.
For more information about getting the right home loan for you, we can help. Connect with a local Mortgage Advisor today!
Categories
Archives
Recent Posts
Getting started >
You bring the dream. We'll bring the diagram.
There's a financing solution for just about every situation.
Let's go get it

What our clients say >
I felt like I was treated like family, great communication and helping me with any questions I had.
Testimonials

Getting started >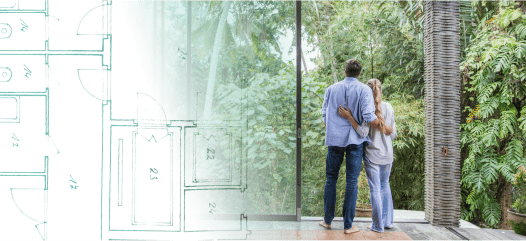 You bring the dream. We'll bring the diagram.
There's a financing solution for just about every situation.
Get started

Find an advisor >
Where does your sun shine? Find your local advisor.
Enter your city or state to see advisors near you.
Find advisor

Careers at PacRes>
We're growing. Grow with us.
Careers at PacRes reward excellence in mortgage banking.
Build a better tomorrow