< Back to News & Insights
How to Buy a Home with No Money Down
November 29, 2018 — 3 min read
How to Buy a Home with No Money Down in 2019
There is a
common myth
many prospective first-time homebuyers believe: You need a 20% down payment to buy a home. It's just not true! We offer many programs with low down payment requirements and even options that require no down payment at all. On top of that, things like gift funds, seller concessions, and down payment assistance all make home buying easier for you with little money out of your pocket.
Benefits of Making a Down Payment:
Carry a lower loan balance.
Avoid mortgage insurance if the down payment is 20% or above.
Have more loan options at your fingertips.
Disadvantages of Making a Large Down Payment:
You risk depleting your savings.
Despite a large down payment, you may not get a better interest rate.
May still have to pay mortgage insurance if less than a 20% down payment.
Low and No Down Payment Options
We offer a variety of home loans from zero down to 3.5% down, making home buying even more accessible to those with little savings, or low-income families. These types of home loans could help make you a homeowner and start building personal wealth! Here are some low and no down payment loan options:
FHA: Allows homebuyers to pay as low as a 3.5% down payment.
USDA*: Straightforward; no down payment, no problem.
VA: Eligible veteran homebuyers don't have to have a down payment, or pay closing costs on their home with a VA loan.
HomeOne: As little as 3% down payment.
HomeReady: Purchase a home with a down payment as low as 3%.
Good Neighbor Next Door: Specific program for Firefighters, Law Enforcement Officers, Private and Public School Teachers, and EMTs, with low down payment requirements.
Seller Concessions, Gift Funds, & Down Payment Assistance
Seller Concessions:
Seller concessions
(also known as seller credits, seller assist, and seller contributions), are a formal arrangement between the buyer and seller. A home seller agrees to pay some, or all, of a buyer's closing costs at the time of settlement.
Gift Funds:
Most loan programs allow borrowers to use
gift funds
toward their down payment, though the particulars depend on the loan program.
Down Payment Assistance:
Down payment assistance
programs
can be very beneficial to first-time homebuyers. Usually provided by the U.S Department of Housing and Urban Development (HUD), each down payment assistance program is different depending on your state.
If you are interested in buying a home in 2019, fill out the form below or contact PRM today!
*Some state and county maximum loan amount restrictions may apply.
Categories
Archives
Recent Posts
Getting started >
You bring the dream. We'll bring the diagram.
There's a financing solution for just about every situation.
Let's go get it

What our clients say >
I felt like I was treated like family, great communication and helping me with any questions I had.
Testimonials

Getting started >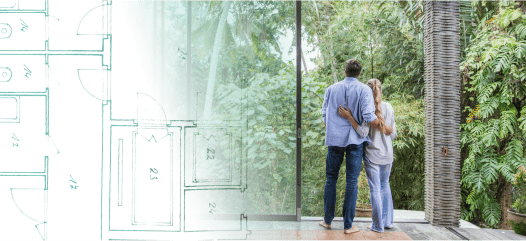 You bring the dream. We'll bring the diagram.
There's a financing solution for just about every situation.
Get started

Find an advisor >
Where does your sun shine? Find your local advisor.
Enter your city or state to see advisors near you.
Find advisor

Careers at PacRes>
We're growing. Grow with us.
Careers at PacRes reward excellence in mortgage banking.
Build a better tomorrow