< Back to News & Insights
How We Supports Our Communities
December 13, 2018 — 2 min read
Pacific Residential Mortgage supports several charities in our local communities. We believe that
giving back
is an essential responsibility for any business. When you choose us as your lender, you not only receive the highest level of customer service in the industry but also help us support causes that change lives.
At the corporate level, we work with the following charities:
Habitat for Humanity: Helping to build decent and affordable homes. Habitat homeowners help build their own homes alongside volunteers and can get an affordable mortgage.
Bridge Meadows: Bridge Meadows is an intergenerational community of foster children, adoptive parents, and low-income seniors who work together to form an intentional, deeply connected community for mutual support and growth. Located in Portland, Oregon, this project gives foster kids the stability they need to thrive.
B&GC Coat Drive: An effort of the local Boys and Girls Clubs near all of our branches, we assist by gathering new and gently used coats during the back to school months.
Annual Holiday Food Drive: We partner with food share organizations and food banks in the communities we work in. Last year our employees donated over 1,400 pounds of food to these organizations.
Shop with a Cop: Hundreds of kids show up every year for these events, where police officers from the local area shop with low-income youth for school supplies and Christmas presents. The local Boys and Girls Clubs coordinate the events.
And more!
Our individual branches also partner with neighborhood organizations, food banks, and charities throughout the year.
Some of these partnerships include:
The creation and distribution of care packages for the homeless, lovingly dubbed "Blessing Bags."
Donations of cold-weather clothing items
Donations of food to local shelters and food pantries
Employees run 5k's to support local charities
Collecting shoes for human trafficking victims
Other fundraisers that benefit worthy causes
With Pacific Residential Mortgage as your lender, you will not only receive the highest level of customer service in the industry, you will also help us support causes that change lives in our communities. If the spirit of the season speaks to you, and you wish to donate to a worthy cause, check out
Charitynavigator.com
to find organizations you can support with confidence. [gallery columns="5" link="file" ids="eyJ1cmwiOiJodHRwOlwvXC9wYWNyZXNtb3J0Z2FnZS5jb21cL3dwLWNvbnRlbnRcL3VwbG9hZHNcLzIwMThcLzEyXC9oYWJpdGF0LXBybS13ZWItMS5qcGciLCJ0aXRsZSI6ImhhYml0YXQtcHJtLXdlYi0xIiwiY2FwdGlvbiI6IlRoZSBUZWFtIGJ1aWxkaW5nIGEgaG9tZSB3aXRoIEhhYml0YXQgZm9yIEh1bWFuaXR5IiwiYWx0IjoiVGhlIFBSTSBUZWFtIGJ1aWxkaW5nIGEgaG9tZSB3aXRoIEhhYml0YXQgZm9yIEh1bWFuaXR5IiwiZGVzY3JpcHRpb24iOiJUaGUgUFJNIFRlYW0gYnVpbGRpbmcgYSBob21lIHdpdGggSGFiaXRhdCBmb3IgSHVtYW5pdHkifQ==,eyJ1cmwiOiJodHRwOlwvXC9wYWNyZXNtb3J0Z2FnZS5jb21cL3dwLWNvbnRlbnRcL3VwbG9hZHNcLzIwMThcLzEyXC9oYWJpdGF0LXBybS13ZWItMi5qcGciLCJ0aXRsZSI6ImhhYml0YXQtcHJtLXdlYi0yIiwiY2FwdGlvbiI6Ik91ciB0ZWFtIHZvbHVudGVlcmluZyB3aXRoIEhhYml0YXQgZm9yIEh1bWFuaXR5IiwiYWx0IjoiVGhlIFBSTSB0ZWFtIHZvbHVudGVlcmluZyB3aXRoIEhhYml0YXQgZm9yIEh1bWFuaXR5IiwiZGVzY3JpcHRpb24iOiJUaGUgUFJNIHRlYW0gdm9sdW50ZWVyaW5nIHdpdGggSGFiaXRhdCBmb3IgSHVtYW5pdHkifQ==,eyJ1cmwiOiJodHRwOlwvXC9wYWNyZXNtb3J0Z2FnZS5jb21cL3dwLWNvbnRlbnRcL3VwbG9hZHNcLzIwMThcLzEyXC9ibGVzc2luZy1iYWdzLXdlYi0yLmpwZyIsInRpdGxlIjoiVGhlIENyZWF0aW9uIG9mIEJsZXNzaW5nIEJhZ3MiLCJjYXB0aW9uIjoiVGhlIENyZWF0aW9uIG9mIEJsZXNzaW5nIEJhZ3MiLCJhbHQiOiJUaGUgQ3JlYXRpb24gb2YgQmxlc3NpbmcgQmFncyIsImRlc2NyaXB0aW9uIjoiVGhlIENyZWF0aW9uIG9mIEJsZXNzaW5nIEJhZ3MifQ==,eyJ1cmwiOiJodHRwOlwvXC9wYWNyZXNtb3J0Z2FnZS5jb21cL3dwLWNvbnRlbnRcL3VwbG9hZHNcLzIwMThcLzEyXC9ibGVzc2luZy1iYWdzLXdlYi0xLmpwZyIsInRpdGxlIjoiQmxlc3NpbmcgQmFncyBTdWNjZXNzISIsImNhcHRpb24iOiJCbGVzc2luZyBCYWdzIFN1Y2Nlc3MhIiwiYWx0IjoiQmxlc3NpbmcgQmFncyBTdWNjZXNzISIsImRlc2NyaXB0aW9uIjoiQmxlc3NpbmcgQmFncyBTdWNjZXNzISJ9,eyJ1cmwiOiJodHRwOlwvXC9wYWNyZXNtb3J0Z2FnZS5jb21cL3dwLWNvbnRlbnRcL3VwbG9hZHNcLzIwMThcLzEyXC9jb2F0ZHJpdmUtY29hdHMtd2ViLTEuanBnIiwidGl0bGUiOiJQUk0ncyBBbm51YWwgQ29hdCBEcml2ZSIsImNhcHRpb24iOiJPdXIgQW5udWFsIENvYXQgRHJpdmUiLCJhbHQiOiJQUk0ncyBBbm51YWwgQ29hdCBEcml2ZSIsImRlc2NyaXB0aW9uIjoiUFJNJ3MgQW5udWFsIENvYXQgRHJpdmUifQ=="]
Categories
Archives
Recent Posts
Getting started >
You bring the dream. We'll bring the diagram.
There's a financing solution for just about every situation.
Let's go get it

What our clients say >
I felt like I was treated like family, great communication and helping me with any questions I had.
Testimonials

Getting started >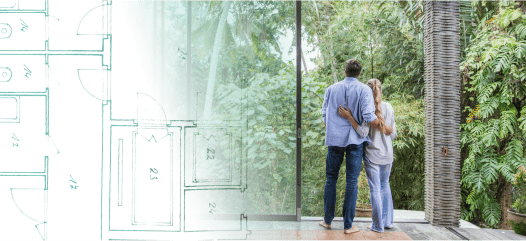 You bring the dream. We'll bring the diagram.
There's a financing solution for just about every situation.
Get started

Find an advisor >
Where does your sun shine? Find your local advisor.
Enter your city or state to see advisors near you.
Find advisor

Careers at PacRes>
We're growing. Grow with us.
Careers at PacRes reward excellence in mortgage banking.
Build a better tomorrow