< Back to News & Insights
How Much House Can I Afford? The Answer Is Different for Everyone
David Boliard,
Branch Manager/Sr. Mortgage Advisor
January 24, 2022 — 5 min read
Homeownership can be an excellent financial decision for people at a variety of income levels. There actually isn't a specific salary needed to buy a house. What makes or breaks the decision to buy isn't necessarily how much money you earn but whether the property you purchase is affordable within a comfortable monthly budget. Here's what you need to answer the question, "How much house can I really afford?"
Understanding Affordability and Mortgage
If you're trying to determine how much house you can afford--or if you're asking yourself, "Can I afford a home in the first place?"--remember that knowledge is power. If you can understand what it means to get a mortgage, how applications are considered, and what are the long-term implications of a purchase decision, you can set yourself up for success no matter how much you earn. The list below includes detailed information about the financial considerations you should consider when preparing to buy a home. If you have questions about any of this or want to run some numbers by an expert,
don't hesitate to reach out to your local PacRes branch.
Debt-to-Income Ratio
While there isn't a specific income threshold you have to cross in order to purchase a home, the amount of money you earn does matter when you're applying for a mortgage. That's because your debt-to-income ratio (DTI) is a major piece of the puzzle when lenders like PacRes look at your application. If you already owe 75% of your salary to various debts like credit cards and loans, it doesn't matter whether your annual income is $40,000 or $4,000,000. Much of your income is already spoken for, which indicates you may not be able to make the monthly mortgage payment.
What to Do About Debt-to-Income Concerns
If the above situation sounds familiar to you--a large portion of your monthly income already goes to paying off debt--that means you should focus on paying down that debt for a little while longer. Reducing the volume of monthly obligations you have will not only make it easier to pay off your mortgage but may also increase your range of home options to consider when you're looking for a house.
Other Expenses
Your monthly home payment doesn't just consist of the price of the house divided by however many months across which
your mortgage gets amortized
. There are several other fees and expenses that get folded into your mortgage payment, including:
Property tax
Homeowner's insurance
Mortgage insurance
Interest
Homeowner's association (HOA) fees
On top of those fees built into your monthly mortgage payment, some properties require extensive upkeep that can be costly or have inefficient utility systems that are expensive to run. This can also impact the big picture of whether a property is affordable or not, and whether it actually fits into your budget based on your salary and other expenses.
What to Do About Other Expenses
There may be a few ways to cut down on the additional expenses you'll need to pay in order to ensure you can maximize the budget you put toward your property purchase:
Look for homes that do not have monthly or annual HOA fees
Opt for a loan type that doesn't require mortgage insurance--this is something you can talk to your Mortgage Advisor about when the time comes
Do your research about things like the age and efficiency of HVAC systems, water heaters, and other major appliances or utilities. You can also research the average cost of utilities in the area. This can help you understand not only what your monthly expenses might be but also what appliances you might need to replace
Asking Price vs. Offer
Though other expenses do add up, ultimately, the cost of the house itself is likely to be the single greatest expense associated with a property purchase. After you've considered the factors above, you might want to look around and see which houses seem to suit your needs in terms of size, amenities, and location. That way, you can have a number to
plug into our mortgage calculator
. As a general rule, your monthly payment should be no more than
28% of your pre-tax monthly income
. While this can give you an idea of what your monthly payment might look like (before the other expenses discussed above), remember that homebuyers don't always pay the exact asking price. Depending on factors like the market and the condition of the property, you might be able to make a lower offer, or you might need to go above the asking price to compete with other buyers.
What to Do About Asking Price vs. Offer
To get an idea of whether asking prices are likely to reflect the actual offer you make, take a look at recently sold properties in the area you want to move to. If they've all sold for more than they were listed for, that means you should be prepared to spend even more. This can help you adjust your expectations of how much house you can really afford by understanding how accurate the asking price is relative to how much people typically pay.
Understanding How Much House You Can Afford to Buy
The most important takeaway here is that there are a lot of other factors in play aside from your salary and the purchase price of a home.
If this all seems like a lot of information to navigate, remember you aren't alone.
Reach out to your local Mortgage Advisor
or read
our blog for more information
.
Categories
Archives
Recent Posts
Getting started >
You bring the dream. We'll bring the diagram.
There's a financing solution for just about every situation.
Let's go get it

What our clients say >
I felt like I was treated like family, great communication and helping me with any questions I had.
Testimonials

Getting started >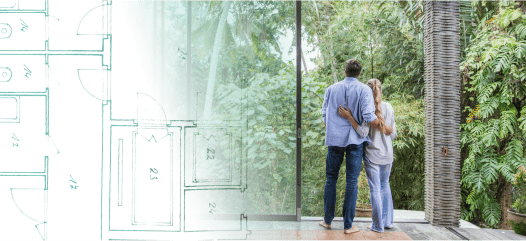 You bring the dream. We'll bring the diagram.
There's a financing solution for just about every situation.
Get started

Find an advisor >
Where does your sun shine? Find your local advisor.
Enter your city or state to see advisors near you.
Find advisor

Careers at PacRes>
We're growing. Grow with us.
Careers at PacRes reward excellence in mortgage banking.
Build a better tomorrow