< Back to News & Insights
How Debt to Income (DTI) Ratio Can Affect a Borrower's Mortgage
Sherry Vance,
Sr. Mortgage Advisor
March 28, 2022 — 6 min read
If you're in the process of purchasing a home, you may be wondering if having debt affects getting a mortgage. Debt-to-Income (DTI) is a personal finance ratio used by lenders to help determine your eligibility for a home loan. Your DTI is the percentage of your gross monthly income that is reserved for paying your monthly debts. Your debt-to-income ratio is an important factor in your mortgage application as lenders use it to determine your level of risk. For this reason, it's crucial for buyers to have an understanding of their debt-to-income ratio and how it can
affect their ability to obtain a mortgage
. If you're in the process of buying a home, it's worth it to take some time to familiarize yourself with this ratio. Obviously, your lender will walk you through anything you don't understand.
Understanding Debt-to-Income Ratio
Your DTI is one of the most important metrics used to determine your eligibility for a mortgage application. Essentially, lenders rely on a buyer's DTI to evaluate whether an individual can pay their monthly mortgage payments plus their current debts. Finding your
debt-to-income ratio
is simple. Your DTI is equal to your total monthly debt payments divided by your gross monthly income. To do this, start by adding up all of your monthly debts. This includes monthly credit card debts, any loans you have, and your mortgage. Then, divide all of those debts by your gross monthly income. After dividing, you should get a decimal number. Multiply that decimal by 100 to get your DTI.
Types of Debt-to-Income Ratios
It's important to note that there are two DTI ratios that lenders look at when evaluating your eligibility for a home loan: the Front-End Ratio and the Back-End Ratio.
Front-End
: Your Front-End DTI focuses on your household ratio. At the front-end, lenders are looking at your home-related expenses. This includes your monthly mortgage payment, property taxes, home insurance, and if applicable, HOA and mortgage insurance fees. These front-end fees will be divided into your monthly gross income.
Back-End
: Your Back-End DTI refers to all other debts that you have that aren't included in your household expenses. This can consist of debts like student loans, credit cards, car loans, and personal loans in addition to your household expenses. Keep in mind that back-end ratios tend to be higher because it looks at an individual's total debt load.
Is Front-End or Back-End Debt More Important?
While both DTI ratios hold weight in your mortgage application, lenders typically care more about your back-end debt. This is because your back-end debt takes your entire debt into consideration, which gives a more accurate depiction of a prospective borrower's eligibility to obtain a home loan. It's crucial for borrowers to maintain a good DTI ratio. The higher your ratio is, the harder it will be to obtain a mortgage loan. This is because lenders will see you as a
high-risk borrower
and will be less willing to lend you the money you're requesting. In the case where a borrower has a high DTI, the borrower may lower the amount they're willing to lend or deny the loan altogether.
What is Considered a Good DTI Ratio?
Most people who purchase a home will have some type of debt. With that said, it's essential to understand what is considered a good DTI ratio before moving forward with a mortgage application. Be sure to know the requirements of all prospective lenders before starting an application. As a general rule of thumb, a borrower should aim to have no more than 43% DTI. If you can, it's better to aim for a DTI of around 36%, with no more than 28% going towards your new mortgage. Keep in mind that the requirements for DTI vary from lender to lender. Some lenders are more lenient, but others have more rigid requirements.
DTI Ratio Limits for Loan Type
Each type of loan has specific guidelines for the debt-to-income ratio. Let's look at three of the most popular types of loan types and their requirements regarding DTI.
Conventional: For borrowers obtaining a conventional loan, the maximum DTI is 45%. In some cases, borrowers can have a DTI of 50% if they possess other strong factors that compensate.
FHA: For borrowers obtaining an FHA loan, you can have a maximum DTI of 57%. But this maximum may be lower in some instances.
VA loan: For borrowers getting a VA loan, the maximum DTI is typically 41%.
How to Lower Your DTI
Debt can stand in the way of borrowers purchasing their dream home. But with a strategic plan, borrowers can lower their debt and put themselves in a better position to obtain a home loan. Here are three tips you can implement to reduce your debt-to-income in preparation for your loan application.
1. Lower Interest Rates on Debts
Interest rates can certainly hike up your monthly payments. With that said, it's a good idea to see whether you can
lower interest rates
on some of your debts by using strategies, such as refinancing debt or through credit balance transfers. It's also possible to negotiate directly with your creditors to see if they would be willing to lower your interest rate. The lower your interest rate is on your monthly debts, the less you'll need to pay, which essentially reduces your DTI.
2. Pay Off High-Interest Debts First
At the same time, it's a good idea to tackle your high-interest debts before any other bill. Debts with high interest can significantly contribute to your DTI and credit utilization ratio. With this strategy, borrowers can see quicker, more successful results when lowering their DTI.
3. Extend Loan Duration
Another option to consider is to extend the duration of your loans. By extending the length of a loan, you can make your monthly payments smaller as you'll be stretching them out. But keep in mind that the tradeoff with a loan extension is often a higher interest rate. With that said, be sure that a loan extension makes financial sense for you.
Are you interested in obtaining a mortgage for your dream home? Mortgage rates are still at near historic lows!
Apply for a mortgage
today with PacRes, and let us lock in your best rate ahead of any rate increases.
Categories
Archives
Recent Posts
Getting started >
You bring the dream. We'll bring the diagram.
There's a financing solution for just about every situation.
Let's go get it

What our clients say >
I felt like I was treated like family, great communication and helping me with any questions I had.
Testimonials

Getting started >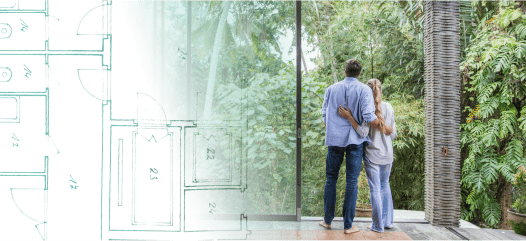 You bring the dream. We'll bring the diagram.
There's a financing solution for just about every situation.
Get started

Find an advisor >
Where does your sun shine? Find your local advisor.
Enter your city or state to see advisors near you.
Find advisor

Careers at PacRes>
We're growing. Grow with us.
Careers at PacRes reward excellence in mortgage banking.
Build a better tomorrow