< Back to News & Insights
How a Property is Appraised
June 17, 2015 — 2 min read
Have You Ever Wondered How a Property is Appraised?
Residential lenders require an independent appraiser to assess the comparable market value for a property to be financed. Appraising homes, especially in bigger cities or on large rural properties, is not always an easy job. Properties that are just a couple of blocks away can differ greatly in price.
Appraisers make property value assessments largely based on:
Age of the home
Property size, livable square footage and number of rooms
Amenities such as garages, pools, central air, security systems and fireplaces
Upgrades such as kitchen or bath remodels, new roof or new windows
Proximity to public transit, parks, schools, airports and noisy highways
Energy efficient upgrades such as solar panels or tankless water heaters
Using the
Uniformed Appraisal Dataset (UAD)
, they describe and compare conditions and quality of the subject property against comparable properties in your surrounding area. Remember that appraisers are also making judgment calls about the value of your home! Make sure your home is presentable so it makes a good first impression:
Clean Your Home - Tidy up extra junk or kids toys to show off the value of updated countertops or new floors
Provide a List of Improvements - New floors, new roof, and remodeled bathrooms or updated HVAC systems are important to point out
Tackle Minor Repairs - Fix broken fence boards, replace missing window screens or touch up paint and trim
Spruce up Curb Appeal - Mow the yard, trim bushes or re-mulch your flowerbeds to give it better curb appeal
Be Polite and Friendly - Don't argue or harass the appraiser while they are trying to complete their inspection of the home; act welcoming and available to answer questions as needed
Changes to mortgage legislation no longer allow lenders to have direct contact with appraisers. Instead, lenders must schedule appraisals through third-party Appraisal Management Companies (AMCs). As a homeowner, you are your best advocate during the inspection; answering any questions or providing additional information to the appraiser.
Have questions about how a property is appraised? Contact us!
Categories
Archives
Recent Posts
Getting started >
You bring the dream. We'll bring the diagram.
There's a financing solution for just about every situation.
Let's go get it

What our clients say >
I felt like I was treated like family, great communication and helping me with any questions I had.
Testimonials

Getting started >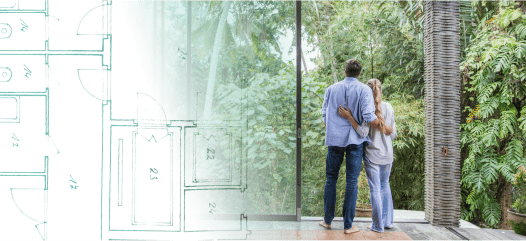 You bring the dream. We'll bring the diagram.
There's a financing solution for just about every situation.
Get started

Find an advisor >
Where does your sun shine? Find your local advisor.
Enter your city or state to see advisors near you.
Find advisor

Careers at PacRes>
We're growing. Grow with us.
Careers at PacRes reward excellence in mortgage banking.
Build a better tomorrow