< Back to News & Insights
7 Alternatives to Housewarming Parties
September 11, 2020 — 5 min read
Anyone else tired of social-distancing, rescheduling events, and washing your hands every few seconds? We totally get it. Life has drastically changed over the past year, but just like we adapted to new habits and rules, we can adapt our housewarming parties, too! The ongoing pandemic doesn't mean we can't safely celebrate. It does mean, however, that we have to get a little creative with our get-togethers. If you're up for the challenge, we've put together a list of our favorite housewarming party alternatives that are still fun for everyone involved. Your guests will be thankful for a celebratory distraction
and
the effort you put into making your home a safe place for all.
Option One: A Get to Know Your City Party
The best way to keep your house clean and safe is to not have people inside it at all! (We're only kind of joking.) If you recently moved to a different neighborhood, city, or state, consider showing friends and family around your newfound hangout spots and favorite local restaurants instead of hosting at home. Still getting to know the area? That's okay! Ask your "guests" what areas they want to see or what foods they'd like to try and plan from there.
TIP:
Let your apps do the planning for you! Resources like Facebook groups, Yelp, and
event finders
will make the whole process a breeze.
Option Two: A Stock the Bar Party
Currently, the risk of getting COVID-19 from processed or frozen foods is considered very low. However, if you do plan to have guests in your home, consider catering the event or providing packaged food items to minimize germs. Or better yet, serve drinks to your guests and ask that they only bring items to stock your home bar! This prevents your guests from worrying about getting the perfect housewarming gift and creates a safer space for people visiting.
Option Three: Host a Virtual Game Night
Virtual is the name of the game in 2020. It seems like nearly every big event of the year has been moved online. Although talking through a screen doesn't hold a candle to seeing your loved ones in person, a virtual housewarming is the safest option for a pandemic-style party. Virtual doesn't have to mean boring, though! Ask your guests to wear a costume, follow a theme, or make a sign to get them excited about your event. Tech-savvy homeowners could even take a video of the new house to share with the group during the party.
TIP:
Check out
virtual party games
to play during your get together! Asking your friends and family "house trivia" is sure to keep the conversation moving. (Ex: How many roommates did Mike have in college? What are the first snacks we stocked our pantry with?)
Option Four: A Curbside Party
Ready to show off your home but not ready to have guests inside? Host a curbside housewarming party! This alternative allows at-risk guests to get a preview of the neighborhood and show their support without getting too close to others. We personally love this idea because you can control the timing and crowds without having to plan elaborate snacks and drinks.
TIP:
Pass these
fun party favors
through the window to thank your guests for stopping by!
Option Five: Host an "Open House"
The great thing about this housewarming alternative is the freedom it gives guests to come when they feel comfortable. Plus, no one will feel pressured to stay or go when the crowd does-- guests can stay based on their level of comfortability. We recommended providing at least a two-hour window for partygoers to drop-in, as well as setting aside at least 30 minutes for at-risk guests to come separately.
Option Six: A Backyard-warming Party
Hosting a party in your backyard is a fantastic way to have a gathering and still social distance. Hang a few sting lights, move the food and drinks outside, crank up the tunes, and call it a night! A backyard gathering allows your guests to get a feel of your new home without actually touching objects or being in your living spaces. Keep in mind that as the seasons change, you should plan for guests to be comfortable in an outdoor space. (Provide fans or blankets, hot cocoa or fresh lemonade, and so on.)
Option Seven: Postpone or Post a Registry
Your friends and family will understand if you decide to postpone or cancel. In fact, some may even be grateful. If you do decide to cancel, consider posting a housewarming registry for loved ones to gift from, or ask would-be guests to donate to a local charity instead. Before you host the party, you have to buy the house! And we can help.
Connect with a Mortgage Advisor today and follow us on Pinterest for more homeowner inspiration.
Categories
Archives
Recent Posts
Getting started >
You bring the dream. We'll bring the diagram.
There's a financing solution for just about every situation.
Let's go get it

What our clients say >
I felt like I was treated like family, great communication and helping me with any questions I had.
Testimonials

Getting started >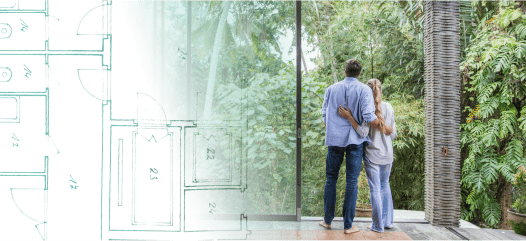 You bring the dream. We'll bring the diagram.
There's a financing solution for just about every situation.
Get started

Find an advisor >
Where does your sun shine? Find your local advisor.
Enter your city or state to see advisors near you.
Find advisor

Careers at PacRes>
We're growing. Grow with us.
Careers at PacRes reward excellence in mortgage banking.
Build a better tomorrow