< Back to News & Insights
Inexpensive Ways to Help Get Your House Off the Market
Luis Moreno,
Mortgage Advisor
July 17, 2020 — 4 min read
Back in March 2020, we published a blog about
timing the housing market
right on the cusp of the Covid-19 pandemic, before we knew how long the virus would be prevalent. Now, in mid-July, rates are still low, and national housing inventory
is in decline
(over 27% year-over-year.) Currently, sellers have the upper hand, but this won't remain the case forever. When rates eventually rise and the pandemic becomes a memory, hopefully sooner rather than later, buyers and sellers will likely fall back into similar patterns in years past. Traditionally, the spring and summer months see the most movement in the housing market because kids are out of school, and the weather is warmer and dryer. Winter months prove to be slow for the exact opposite reasons. Nevertheless, buyers and sellers in booming metropolitans and growing suburbs don't see much of an "off-season." So, while we wait for things to return to (somewhat) normal, let's talk about probable post-COVID wish lists and inexpensive ways to make your house more attractive to buyers.
Think Clean
Now, more than ever, Americans are re-thinking just how "clean" our spaces are. In some states where COVID cases are spiking, buyers are still opting for virtual open houses. But that doesn't mean your home shouldn't be just as clean, if not more immaculate, than if an actual buyer were to be in your home. Aside from the regular decluttering and cleaning, pay attention to other "junk" areas you might have overlooked, such as:
Bathroom counters
Bookshelves
Tabletops
Magazine racks
Outdoor shed/garage
Problem
: Buyers are more aware of cleanliness and clutter (and probably will be even more after the pandemic.)
Solution
: Go the extra mile! Wipe down windows, surfaces, and knobs before having visitors. Creating a clean and comfortable environment for buyers will make them feel more at home. Which is the goal, right?
Set the Table
Whereas you might imagine less is more, especially on surfaces, think like a post-COVID buyer. The family dinner table made a considerable reappearance into our daily routines when bars and restaurants shut down for many months. Setting the dinner table will give buyers a feel for how their current routines could work in your space. If you have any kitchen clutter around, make sure to stow those items away in drawers and rid any cabinets or countertops of food residue. As a bonus, displaying fresh fruit or drinks on the counter could give that extra touch.
Problem
: Buyers are reprioritizing kitchen spaces and dining rooms.
Solution
: Highlight the benefits of your living space! What does your home have that helps set it apart from others? (Large windows, room for a large dining table, bar seating, etc.)
Showcase Plants and Flowers
We've all been cooped up for
months
. Even for those more adventurous, or in states that reopened sooner than others, many parks, trails, and beaches have been closed to visitors. Bringing in a few plants or vases of flowers will help create an inviting, eco-friendly space that says, "It's ok to love the indoors." If you have plants or flowers featured around the outside of your home, make sure these are well-kept and trimmed back. For more tips about increasing curb appeal, check out
this blog.
Problem
: Buyers have been exclusively inside for most of 2020.
Solution
: Showcase the flow between the inside and outside of your home. Fresh plants and open windows will help.
A Few Extra Tips
Buyers will likely be wary of house hunting for a while, but by creating a clean and safe environment, you can help take the focus off of the pandemic and back on to the star of the show, your home! In addition to the tips above, don't forget about traditional buyer expectations, such as:
Pets put away in a secure location
Walls and shelves with limited family portraits-- you want the buyer to imagine themselves in your home!
All dead lightbulbs replaced
No chipped paint on the walls
Little fixes have already been made (broken knobs, cracked tiles, leaky faucets, etc.)
Are you ready to sell your current home? Let's get you financed for the next.
Contact a Mortgage Advisor today for more information.
Categories
Archives
Recent Posts
Getting started >
You bring the dream. We'll bring the diagram.
There's a financing solution for just about every situation.
Let's go get it

What our clients say >
I felt like I was treated like family, great communication and helping me with any questions I had.
Testimonials

Getting started >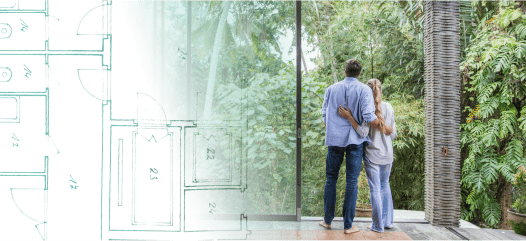 You bring the dream. We'll bring the diagram.
There's a financing solution for just about every situation.
Get started

Find an advisor >
Where does your sun shine? Find your local advisor.
Enter your city or state to see advisors near you.
Find advisor

Careers at PacRes>
We're growing. Grow with us.
Careers at PacRes reward excellence in mortgage banking.
Build a better tomorrow