< Back to News & Insights
The HomeReady Loan Solution
February 14, 2020 — 5 min read
First-time homebuyers often face unique financial situations that make homeownership a challenge. Whether it's student loan debt, a small down payment, or any number of other things, qualifying for a home loan may seem impossible at homes. At PRM, we understand these challenges. That's why we offer HomeReady, a loan solution that turns homeownership from a dream into reality.
Details
Low down payment options
Co-borrower flexibility regarding residency
Additional income sources may be accepted
Conventional home financing with cancellable monthly MI
Homeownership education
The Cost of Homeownership
Even with the right loan, homeownership is much more than just paying off the price tag on the house. Additional expenses will come with your new home besides just the down payment and the mortgage. Thankfully, all
upfront
costs in a loan transaction are laid out and explained in the
Closing Disclosure Form
.
However, it's important for borrowers to understand the long-term details of their financial decision to become a homeowner.
Down Payment
Down payments are just one aspect of financing that some first-time homeowners don't fully understand before purchasing a home. The traditional down payment for conventional financing is 20% of the purchase price of the home. However, there are loans that offer as little as
3.5% down
or
no down payment
at all for
qualifying borrowers
.
Mortgage Insurance (MI)
Mortgage Insurance is an
added insurance policy
to protect the lender in the event that the buyer cannot pay their mortgage and the loan winds up in foreclosure. This insurance is required on conventional loans with a down payment less than 20% and is also typically required on FHA and USDA* loans. Unlike with FHA and USDA* loans, which almost always require MI for the life of the loan,
on a conventional loan, the MI comes off if you are paying it monthly.
MI will automatically cancel when your loan balance reaches 78% of the original value of your home. For this purpose, "original value" generally means either the contract sales price or the appraised value of your home at the time you purchased it, whichever is lower. You can also request to remove the mortgage insurance before then.
Appraisals
The appraisal
is an inspection done by a professional appraiser which confirms the current market value of the home. It will be one of the first steps in the closing process. Appraisals will usually cost a few hundred dollars but can often be rolled into the loan amount. At PRM, we want our clients to be in the best hands possible when it comes to homeownership. This is why we have an
in-house appraisal team
to help meet this need in the states of Oregon, Idaho, and Washington.
Closing Costs
Closing costs, sometimes called settlement fees, are paid when closing on a home. These are fees charged by the people taking care of the purchase process. This will include the lender, real estate agent, and any other third parties involved in the transaction. Some of these costs can be rolled into the loan, allowing less cash out of pocket to be needed at closing.
Closing costs include but are not limited to:
Government Recording Costs
Appraisal Fees
Credit Report Fees
Lender Origination Fees
Title Services
Tax Service Fees
Survey Fees
Attorney Fees
Underwriting Fees
And more.
Earnest Money
Earnest money is a deposit which the buyer submits at the time they make an offer to show that they have a serious intent to purchase the home. Most often, the amount is between 1-3% and the funds are generally held in escrow with the
title company
or closing agent. Earnest money is not a separate expense as it will be applied to either the buyer's down payment or closing costs. However, it's worth mentioning because
the funds are typically paid when the offer to purchase is made rather than when the loan closes
. Depending on the terms and conditions of the contract, the buyers could possibly get this money back if the sale does not go through. So, it's important to review these terms
carefully
before making an earnest money deposit.
Homeowners Insurance
A buyer will need proof of
homeowner's insurance
before the mortgage loan can be completed. Not only is it a wise thing to have, but insurance is usually required by the lender to ensure that the mortgage will be paid off, or the property will be repaired or rebuilt to its current value, in the case of disaster. A buyer may also consider flood or earthquake insurance.
Taxes
Buyers should
always check
the
property tax rate
for the new home. Local rates can vary by area depending on schools, fire districts, etc. The buyer may owe the previous homeowner for some portion of fees already paid as they are paid yearly and are split when the home is sold.
Moving Costs
First-time homebuyers often forget how quickly small expenses can add up. You'll want to make sure you consider these things in your budget if you decide to move:
Moving Expenses: moving truck, boxes, hiring movers, etc.
Appliances/Furnishings
Maintenance Costs
Monthly Bills
Is 2020 the year you become a homeowner? Contact a Mortgage Advisor today to begin your journey.
*Some state and county maximum loan amount restrictions may apply.
Categories
Archives
Recent Posts
Getting started >
You bring the dream. We'll bring the diagram.
There's a financing solution for just about every situation.
Let's go get it

What our clients say >
I felt like I was treated like family, great communication and helping me with any questions I had.
Testimonials

Getting started >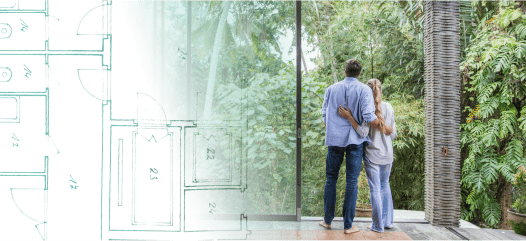 You bring the dream. We'll bring the diagram.
There's a financing solution for just about every situation.
Get started

Find an advisor >
Where does your sun shine? Find your local advisor.
Enter your city or state to see advisors near you.
Find advisor

Careers at PacRes>
We're growing. Grow with us.
Careers at PacRes reward excellence in mortgage banking.
Build a better tomorrow