< Back to News & Insights
Home Ownership Drives Financial Independence!
July 2, 2018 — 2 min read
4 Reasons Why Home Ownership is a Great Investment in Your Future
1. No landlords.
Unfortunately, paying for housing is a large part of everyone's monthly budget, and when renting, your monthly payment goes straight to your landlord's mortgage. But when you own the home, your mortgage payment goes back into your pocket as equity. In turn, you are investing in your future and not just your landlord's. If you're wondering how much home you can afford, check out our
mortgage calculator.
2. Your investment appreciates.
If nothing else, a home is a fairly reliable long-term investment. For decades, home prices have appreciated annually. When purchasing a home with a fixed rate mortgage, the market prices tend to rise but your mortgage payments remain the same over the life of the loan. This creates valuable home equity and increases your net worth.
3. The investment is enhanced by leverage.
The unique power of this investment is that it appreciates based on the entire value of the home, not just the cash you've put down. Equity accumulates on not only what you're able to pay, but also what you borrow. This means that rather than earning 4% appreciation on the $10,000 down payment you've paid ($400), you build equity on the full $100,000 value of the house ($4,000) as if you had invested all of that money yourself. You leveraged your $10,000 into a $100,000 investment.
4. It forces you to save.
Lastly, paying off the balance of a mortgage month by month is a forced savings tool which builds equity at the same time. When the mortgage is up, you have something to show for it: ownership of a house that you can sell. Home ownership is a tool that can help you advance towards economic security and financial freedom. At PRM, we work hard to help families achieve the dream of home ownership. No matter your situation, let us help you kick-start your wealth-building journey.
We're here to help you
invest in your future and gain financial freedom.
Categories
Archives
Recent Posts
Getting started >
You bring the dream. We'll bring the diagram.
There's a financing solution for just about every situation.
Let's go get it

What our clients say >
I felt like I was treated like family, great communication and helping me with any questions I had.
Testimonials

Getting started >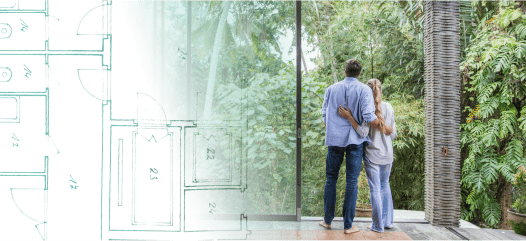 You bring the dream. We'll bring the diagram.
There's a financing solution for just about every situation.
Get started

Find an advisor >
Where does your sun shine? Find your local advisor.
Enter your city or state to see advisors near you.
Find advisor

Careers at PacRes>
We're growing. Grow with us.
Careers at PacRes reward excellence in mortgage banking.
Build a better tomorrow